Breaking News & Updates
Quickbooks is stealthily forming partnerships to fight MYOB and Xero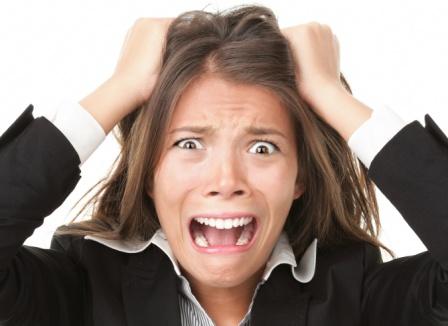 Small business owners know better than anyone the difference an an invoice paid on time (or early) can make to their cashflow.
Yet, getting paid on time, never mind early, remains as elusive as a pot of gold at the end of a rainbow.
A union between PayPal and QuickBooks Online hopes to change that. Manage your Credit Risk!
Since PayPal officially divorced from its parent company, eBay, earlier this year, the company has been edging closer and closer to the small business finance market, with products and services specifically aimed at small businesses that derive a good proportion of their business through online sales.
PayPal also seems to be fighting MYOB and Xero
In recent months, Paypal has started offering small business loans to businesses with an existing PayPal sales history, which serves to complement other, already existing services, such as PayPal Invoicing, PayPal's Merchant Services, the PayPal Here card reader, and now the union with QuickBooks Online.
PayPal Invoicing vs. Quickbooks + PayPal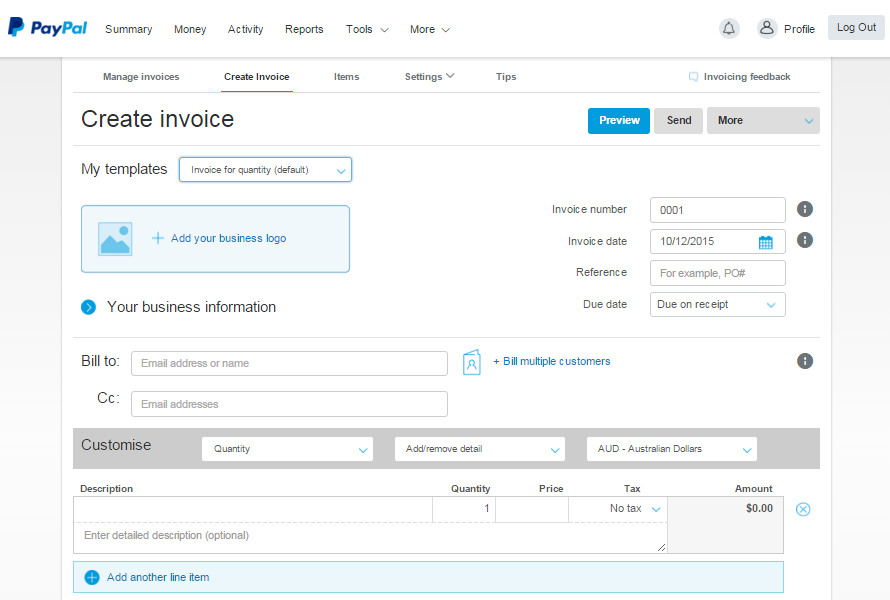 If you already use PayPal to accept payments from your customers, then you're probably already familiar with PayPal's invoicing service, which charges a small fee per invoice for the use of its service, rather than a monthly fee like most other accounting and invoicing packages do.
Until recently, PayPal's invoicing service, as well as its card reader, has been of benefit to businesses that primarily sell goods on e-commerce sites like eBay, and don't regularly invoice or accept payments in-person. The union with QuickBooks, however, changes that.
Now, businesses that primarily invoice their customers for good and services have access to the best of both worlds: an accounting package that's inexpensive and the ability to allow customers to pay their invoices in just a few clicks using a credit card, debit card or PayPal.
How QuickBooks + PayPal works
Setting up a PayPal payment gateway within your invoicing or accounting software isn't new; Zoho has been offering automatic payment gateways – using PayPal, Stripe or any other online payment service – for ages. But the QuickBooks union allows PayPal data to be automatically synced with QuickBooks, reducing all of the data entry associated with accepting payments with PayPal. In essence, it's bank feeds for PayPal.
With QuickBooks and PayPal, business owners are able to send online invoices to their customers, who can then, with a few clicks of a button, pay them online using a credit card, debit card or PayPal account.
The idea is that businesses will be paid faster, because their customers are able to click a few buttons and pay invoices with greater number of payment methods. Of course, it relies on the customer already having a PayPal account.
What the QuickBooks-PayPal union really means for small business
What the QuickBooks and PayPal alliance really represents, however, is QuickBooks's continued push into the accounting software market in this country, by aligning itself with a key player in the online payments space, which also happens to be going after small businesses with its own range of small business-centric services.
Currently, there are no other online payment services available in Australia (in the US there are a handful of alternatives, with Stripe being PayPal's biggest competitor), so the QuickBooks-PayPal alliance gives the former a leg up over already-established competitors in the Australian marketplace, like MYOB and Xero.
Now that accounting software has entered the cloud, the marketplace has become a fairly crowded, cutthroat world, as the recent shuttering of Reach Accounting and the sudden introduction of Reckon One, by the very company that used to licence QuickBooks in Australia, has shown.
For small businesses, the Quickbooks-PayPal union may not mean getting paid faster, but it does represent a promise of continued flexibility in the way small businesses interact with their customers, whether it's mostly in the form of regular online purchases, casual in-person payments, or mostly by invoicing for goods and services.
What's your plan for 2016?
As 2015 comes to a close, you're probably giving a lot of thought to your plans for next year and beyond. If those plans involve starting your own business and working from home, then start putting the wheels in motion NOW by enroling in our small business StartUp course or by visiting the StartUp Academy website and browsing the current business opportunities available.
EzyLearn partnered with StartUp Academy earlier this year to give our students and readers the opportunity to start their own business, while also having access to the training and guidance needed to make a new business a success. There are currently a number of business opportunities available across an array of different industries. Visit the website for more information and to register your interest.
-- Did you like what you read? Want to receive these posts via email when they are published? Subscribe below.