Breaking News & Updates
R.I.P. Reach Accounting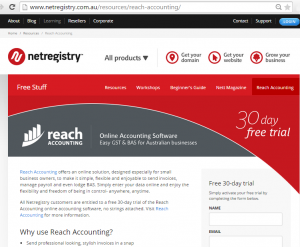 A member of our team was recently asked to recommend a few low-cost, cloud-based invoicing programs to a friend. He'd recently started his own business and for the last few months had been using Excel to create and send invoices to his clients.
[quote]Surprisingly, Microsoft Excel is still a very popular way to create and send invoices for many small business owners,[/quote]
but since Xero and other cloud-accounting programs appeared on the scene, I didn't think many people still used Excel for invoicing.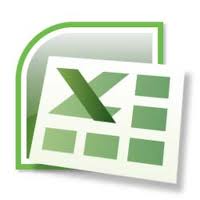 This person was using Microsoft Excel because, while he found Xero impressive, the majority of its functions would go unused, so he couldn't justify the price tag. He was just after something that would allow him to create invoices, estimates and input his expenses. We've mentioned three low-cost options in this blog: Quickbooks, Zoho, and Reach Accounting, the latter of which I championed due to it being Australian-owned. EzyLearn developed a course for Reach Accounting and we were the official training provider but sadly they recently shut down their services.
Reach Accounting was officially shut down at the end of April of this year as it's parent company Net Registry pushes further into the online marketing space to position itself as a one-stop small business start-up shop.
Google reveals Reach Accounting is shutting down
With Net Registry, you can register a domain name, build a website, and market your business; cloud-accounting seemed, like a logical extension of their offering, and they marketed it heavily to small business owners – sole traders, in particular.
Then, in March, Reach Accounting notified users by email that, effective April 30 of this year (2015), Reach Accounting was closing. And without any fanfare, it did just that and quietly disappeared. There's no longer any trace of it at the Reach Accounting domain name, and no reason given for its departure from the online accounting space that it so actively pursued not so long ago, but there is still a hint of life on the NetRegistry website – at the time of writing they were still showing the service at their main website: http://www.netregistry.com.au/resources/reach-accounting/
Reach Accounting's life was a short one. Net Registry acquired a 50 percent stake in the Aussie start-up in 2011, and immediately began offering the software to its existing customers for free. Anyone else looking for a cheap accounting package would pay $14.95 a month.
Can you be too cheap to survive or is there more to it?
In 2011 $14.95 per month was cheap for accounting software – it's nearest serious competitor at the time was Xero at around $50 a month, and Zoho, which was, and still, is an American-based company with no local operations. Then came the Aussie offerings, Saasu and Reckon, as well as the re-entry of the US-based Quickbooks. The marketplace was suddenly very crowded.
In 2014 Melbourne IT acquired Net Registry for a cool $50M. The acquisition came off the back of some upheaval at Melbourne IT, whose long-time CEO had left the previous December while it struggled to compete in the cloud-computing space; in March the previous year, Melbourne IT had sold off it's highly lucrative digital marketing unit to a US-based company for $152m, which was nearly equal to the company's entire market capitalisation at the time.
Perhaps, then, when faced with stiff competition from other local and overseas cloud-accounting services, under the direction of Melbourne IT, the newly realigned Net Registry saw no commercial value in continue its accounting service. If we hear any news for Reach Accounting users we'll pass it on.
Does this teach you a lesson in your own business?
The skills taught in the Small Business Startup and Admin course have a foundation in researching the:
Need for your services,
Product and service offering, and
Pricing structures
Once you master these skills you should be honing them all the time to understand what you need to do to remain relevant in the market place for your services.
[quote]If you operate a bookkeeping business for example it is a very good idea to learn how to use Xero Accounting software now because more and more small businesses are using it and want someone to do their books for them.[/quote]
We offer all of our Xero Training Courses for one low price (and 12 months access).
Is MYOB the future of cloud accounting?
I've written before about how MYOB could get SMASHED by it's VERY large US Competitor, but MYOB could still be the future of cloud accounting. New players could spell the end of the long-established MYOB or possibly even Xero, but maybe the biggest thing MYOB has up its sleeve is its long, rich history. As far as market share goes, MYOB still occupies the majority of it and, while it may appear slow at adopting new features, you can at least count on it being around in the near future.
That's why our MYOB training courses have always been, and remain to be, the most popular out of our entire suite of training courses because, despite the grumblings of many small business owners, MYOB is still a major player in the accounting software space. As for our friend, he ended up choosing Zoho for his invoicing needs. He was sold on its ease-of-use, powerful smartphone and tablet app, and its easy-to-decipher pricing plan.
Long live Reach, the Aussie accounting software that could('nt)!
-- Did you like what you read? Want to receive these posts via email when they are published? Subscribe below.