Breaking News & Updates
SAASU and the Big Four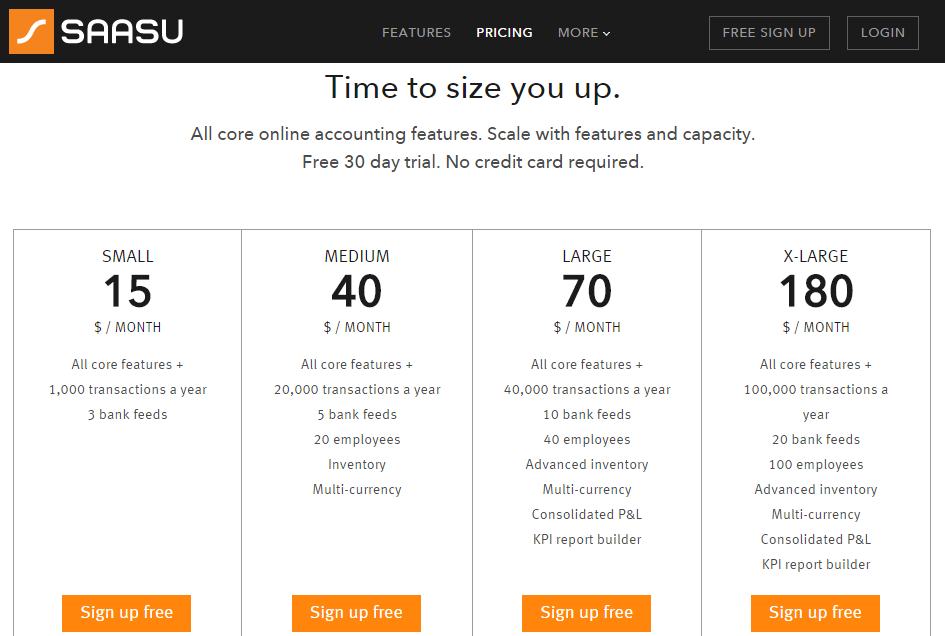 Saasu recently announced a new partnership with Westpac bank to deliver direct bank feeds to Saasu and Westpac customers, including those with St George business accounts. Among the new features, the Westpac/Saasu partnership promises 'real-time insight into cash-flow with online invoices, expenses, banking, budgets, payroll, inventory and financial reports.'
We've been following emerging trends in accounting software to ensure our training courses meet current market demands. It's why, in addition to our flagship MYOB Training Courses, we offer training courses in Xero and are currently developing an Intuit Quickbooks Online Training Course.
As a St George customer, one of our team members was interested in what this new partnership would mean for Saasu customers, and even wondered whether it would be worthwhile making the switch from MYOB, given Saasu's relatively cheap offering of cloud-accounting software.
SAASU could easily replace Reach Accounting
I recently wrote of the sad news of Reach Accounting software shutting down and there might be some good news for independent contractors who operate their own business. SAASU – a privately owned Australian company has a $15 per month plan aimed at helping small business manage their bookkeeping in the cloud with cheap accounting software.
Direct bank feeds without the use of third-party providers
What I discovered was promising. For Westpac customers, the partnership brings the ability for Saasu to provide direct bank feeds for free, without the use of a third-party provider, which so many other cloud-accounting platforms use – even MYOB utilises BankLink, for example. For non-Westpac customers, little will change in terms of bank feeds; Saasu will continue to utilise the services of Yodlee for bank feeds just like Xero and Zoho.
Bank feeds eliminate nearly all of the data entry associated with bookkeeping, and they've been a revolution for small business owners and bookkeepers alike. As the most time-consuming, yet crucial, part of the bookkeeping process, automatic bank feeds, which pull your bank transactions into your accounting software, allow BAS agents to get on with actually preparing a client's BAS, while business owners have an up-to-date picture of what's happening with their cash-flow as it's happening.
Bank feeds are changing the role of the bookkeeper
Note that I've mentioned BAS agent, rather than bookkeeper. Technically, the BAS agent I'm talking about is a bookkeeper, but with bank feeds now pretty well commonplace among most cloud-accounting apps, there's really no need for them to engage in that tedious data entry process, freeing them up to take on more clients and earn more money.
So will our team member be switching to Saasu? No, not just yet. The latest Westpac partnership is promising and our independent contractor certainly liked the pricing, but Saasu lacks one major feature that our independent contractor couldn't live without: a mobile app, or at least a well-functioning one. The current Saasu app hasn't been updated since 2011, and doesn't work on an iPhone running IOS 5 or higher, so despite the volume of small businesses that invoice from the road (think: tradies), Saasu appears to have neglected it's mobile properties.
Mobile is the future of cloud-accounting
MYOB has the MYOB OnTheGo app that businesses can use to check outstanding payments, create invoices, and even update customer records. The app allows users to manage their accounts when they have the time – like in the few minutes waiting to meet with a business associate for lunch, for instance – rather than forcing them to set aside large portions of their time to stay on top of their accounts, which is really why bank feeds and cloud-accounting have become so popular. Of course, MYOB isn't the only company to offer a mobile app – Xero, Quickbooks, and Zoho all offer mobile apps to compliment their desktop offerings.
As for Saasu, they're certainly the ones to watch. For what was once a nimble Aussie startup to have partnered with one of the big four banks, it shows that there's a new frontier of cloud-account nearly upon us.
-- Did you like what you read? Want to receive these posts via email when they are published? Subscribe below.