Breaking News & Updates
What is a local bookkeeper worth?
I recently wrote a blog post about whether bookkeepers could also provide marketing services to their clients, which I also touched on in another recent post about starting a bookkeeping business and the need to be diverse in the services you offer as an independent contractor.
While brainstorming with Ray from the Startup Academy about the services bookkeeper charge and the rates they can earn we discovered that there is a huge variety of services that a bookkeeper can offer and as a result their rates differ.
With cloud-accounting software like Xero and MYOB using automatic bank feeds (also SAASU in their new announcement with Westpac), a lot of the data entry work involved in bookkeeping is reduced because bank statement entries can be automatically matched to transactions in the accounting software.
What was once a time-consuming and sometimes complicated process has now become much simpler, and many business owners can manage the data entry themselves.
What a business owner can't do, however, is file their quarterly business activity statements (BAS) because a registered BAS agent must complete those.
Some local bookkeepers may have very low rates
It's not uncommon for a local bookkeeper these days to charge between $16 and $20 an hour if they only provide data entry services and can complete the work from their home office. Registered BAS agents can charge a lot more than that because they have to go through rigorous training – which includes a certain number of hours supervised by an accountant – before they can be accredited to provide BAS services.
But what about bookkeepers who have a background more diverse than just accounting or finance? There are many bookkeepers who have held vastly different professions in vastly different industries before they started their own bookkeeping business.
Most new bookkeepers have diverse working histories
Since we started offering our MYOB training courses, we've found that many of our students initially wanted to know how to use MYOB so they could look after the accounts for their family business and then later decided to work full-time as a contract bookkeeper for a number of clients.
Most of these new bookkeepers previously had careers in sales or marketing prior to starting a bookkeeping business. By combining these skill sets, these simple bookkeeping businesses could offer turnkey business solutions to other small businesses, such as complete operations management services.
Turning modest hourly rates into sustainable wages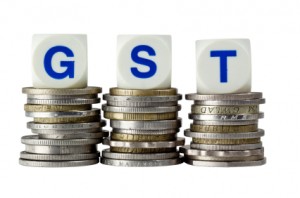 In doing so, what would have been a modest hourly rate as a bookkeeper, can be transformed into a sustainable wage that will support a whole family. For people of a career change, creating a full service business is the best way to make you more valuable to clients.
That's why, when we partnered with National Bookkeeping, we said we'd offer our accounting and office productivity training courses as part of the licensee agreement because the more diverse and better skilled a business owner can be, the better chance they'll have at succeeding in their business.
Possessing the skills you need to understand what's involved in managing a small business is not only useful to your clients, it's also useful to you; you're also running a small business, after all.
Leverage your previous work experience in your new venture
Don't estimate the value of your previous work experience. A background in marketing, for instance, means you understand consumer behaviours, your know how to package products or services so they'll sell, and you have a strategic mind. These are invaluable skills to bring to any business, so leverage them.
Package your skills, whatever they may be, and develop a truly unique business offering that will help other businesses become more profitable, as well as your own. A full-service Small Business Operations and Management business, for instance, could easily charge their clients upwards of $65 an hour for one of their consultants (you) to manage the bookkeeping and other business operations for a client.
The demand is high for bookkeepers
It doesn't matter if you don't know how to use MYOB or Xero. Just take one of our MYOB or Xero courses, which teach you the fundamentals involved in managing a business's books and then use your bookkeeping services as a way to get your foot in the door with clients.
As I mentioned in my post on starting a bookkeeping business every business has to file a tax return so it's vital that they keep their bookkeeping up-to-date. Most businesses won't think they need someone to manage the operations of their business, but they will concede they need a bookkeeper. It's bookkeeping that will deliver the leads you need because it's such a highly sought-after service.
Even though a local bookkeeper may only charge modest rates for their data entry services, a more far more experienced, diversified bookkeeping business – or full service operations management business – would earn significantly more for their services.
If you're thinking of starting a bookkeeping business, you should consider becoming a licensee with National Bookkeeping, where you'll receive access to EzyLearn's Word. Excel, MYOB and Xero training courses, as well as any future ones. Alternatively, to learn more about starting a bookkeeping business or about working as a local bookkeeper, continue reading our blog.
Bookkeeping work and pay rates
By the way, if you want to take a look at the indicative pricing for certain types of bookkeeping/accounting tasks, read the Natbooks page about bookkeeping rates.
-- Did you like what you read? Want to receive these posts via email when they are published? Subscribe below.