Breaking News & Updates
How QuickBooks Palms Off Payroll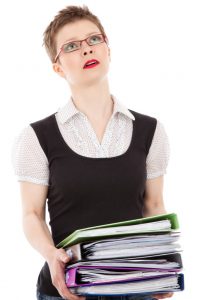 I'm a fan of QuickBooks as the functionality is excellent and the cost of the software is still low. I'm really pleased to announce that you can now enrol in our QuickBooks Online Daily Transactions Course — but does QuickBooks fulfil Australian legal obligations to be SuperStream compliant?
The background is that from July 1 this year, all Australian businesses with fewer than 20 employees were required, by law, to be SuperStream compliant.
SuperStream is a government initiative to improve the efficiency of Australia's superannuation system, namely by making superannuation a totally electronic process.
Most cloud-accounting packages that have been developed for the Australian market (such as major applications, like MYOB, Xero, Reckon and so forth, but not smaller apps like Zoho or QuickBooks, which can be used in Australia but don't interface well with Australian tax procedures) are now all SuperStream compliant, with one exception: QuickBooks.
KeyPay: The Payroll Partner of QuickBooks
Earlier this year, a student contacted us to say that QuickBooks wasn't listed as being SuperStream compliant on the ATO website. We thought that was strange, because we'd previously spoken to Margaret Carey of Business Eez, who'd confirmed that QuickBooks, along with all the other major cloud-accounting apps, was SuperStream compliant.
So just what's going on?
As it turned out, QuickBooks itself isn't listed as being SuperStream compliant because it doesn't, technically, provide any payroll services. It's partner, KeyPay, does. KeyPay is owned by an entity called Webscale, and Webscale is SuperStream compliant. It uses ClickSuper as their superannuation clearing house. In other words, although QuickBooks itself isn't SuperStream compliant, it doesn't matter because they're partnered with a payroll company that is SuperStream compliant.
You Can Be SuperStream Compliant for Free
If you're not using a cloud accounting application that's SuperStream compliant because you're using Freshbooks or Zoho, for example, or because you're not using any account software at all (although, in this case, you need to stop being silly and implement an electronic procedure for managing your accounts now), there are still other, free options to ensure you're SuperStream compliant.
The ATO's Small Business Superannuation Clearing House is free for businesses with fewer than 20 employees and an aggregated annual revenue of under $2 million. You can register your business details with the Small Business Superannuation Clearing House and use it to make super contributions to your employees.
Alternatively, the superannuation fund, AustralianSuper, has its own clearing house, which is free to use for its members (i.e. as a registered employer using AustralianSuper as your default super fund). AustralianSuper's clearing house, called QuickSuper, allows members to make electronic super payments regardless of the number of employees or whether the employee belongs to another super fund.
Need a Good Local Bookkeeper to Help Manage Your Financials?

Whether you are a bookkeeper keen to expand your client base or perhaps work remotely, or whether you're a business person needing some vital bookkeeping advice and assistance, check out our newly updated, online National Bookkeeping Directory. Our goal? To match experienced and highly qualified local bookkeepers to local businesses around Australia.
But of course, with cloud accounting technologies, you are not limited to only working locally. Plenty of our bookkeepers and accountants work remotely for clients located all over the country.
*****
Want to know still more about SuperStream? You can read lots more about SuperStream on our blog.
-- Did you like what you read? Want to receive these posts via email when they are published? Subscribe below.