Breaking News & Updates
Why Business People Need a Bookkeeping Trainer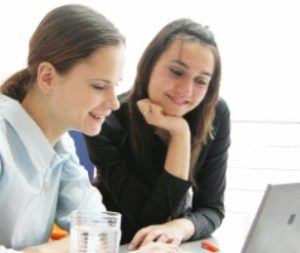 IN ONE-TO-ONE training sessions, your job, as the trainer, is to help your client (the student) achieve their individual goals. This is very different to classroom or group training, where the purpose is to get students through the prescribed course content in the prescribed time.
Now that it's well-known that nearly every person learns at a different pace to the person sitting next to them, online training has become popular because it allows an individual to learn at their own pace, rather than trying to keep up with the rest of the class.
Online vs. one-to-one training
Online and one-to-one training are similar in many ways. They both allow students to learn at their own pace, to pick and choose which modules they start and end with, and to practice until they feel confident that they've learned the content thoroughly.
But one-to-one training provides students with something online training can't: guidance from an expert. This is important for some people who don't feel comfortable learning on their own, or who need the added motivation of having a trainer with them.
People will pay for the benefits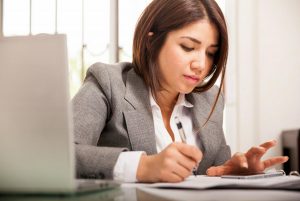 The cost of one-to-one training is often justified by the benefit. For businesses, they can get paid faster if their bookkeeper has received in-depth training in MYOB, QuickBooks or Xero; they may win more tenders and save time working on them if their staff have advanced Word skills; have better reporting because their staff have advanced Excel skills; or save hundreds by increasing their productivity through their staff's use of apps like Google G Suite.
The question for trainers is whether they can make it worthwhile printing out workbooks, driving to their client, finding parking, and spending their time training students in-person.
Combining online and one-to-one training
Some students will only require guidance on certain modules or at certain points during their training. For instance, most people need help getting started with MYOB, but only require help during the advanced modules of Excel. That has a lot to do with each individual person's soft skills, and experience with the software package in question. (Most people are already very familiar with Excel, for example, but have almost no knowledge of MYOB until they start learning.)
Combining online and one-to-one training is a great way to keep your overheads down as a trainer (printing, petrol, parking costs, etc) and provide your client with an affordable training option that still helps them achieve their goals. EzyLearn online training courses are endorsed and by industry professionals, accountants, bookkeepers and registered BAS agents alike. 
***
---
The benefits of combining one-to-one training with the structure of an online training course
I've been a Bookkeeper for more than 20 years and find more and more business owners are asking for training because today's bookkeeping tasks aren't quite as easy as the software companies make out. Learning how to use bookkeeping software one-to-one combined with an online course is a great way to learn because, as a trainer, I cover all the topics my clients need in a logical order which follows the flow of the course and which will also help them in their daily operations, but clients can also learn what they need to specific to their own situation."
— Tracey O'Neill, Registered BAS Agent and Bookkeeper, QuickBooks Pro Advisor
---
-- Did you like what you read? Want to receive these posts via email when they are published? Subscribe below.