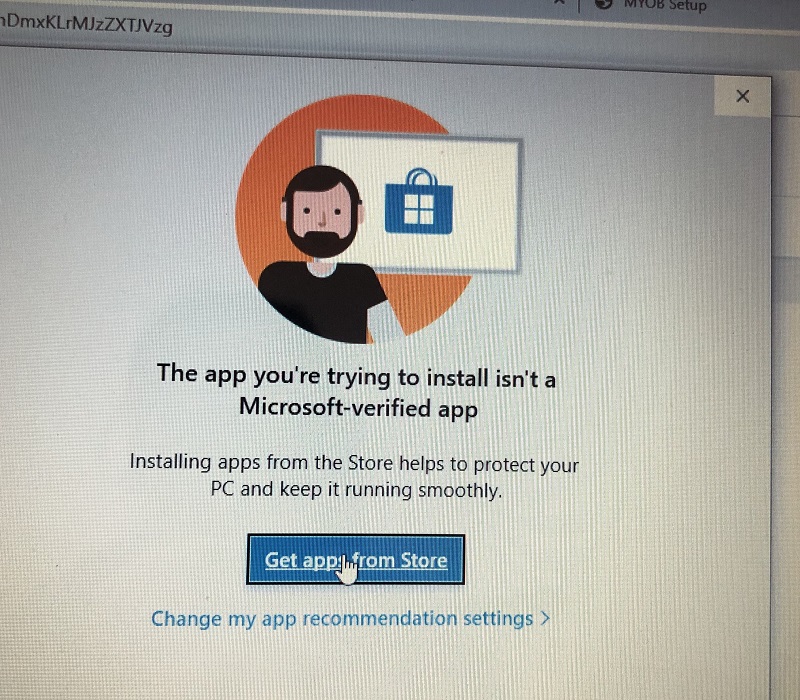 Breaking News & Updates
Xero have been a looming threat for MYOB's establised AccountRight accounting program for many years already and there is persistent reason for most people – it's still an application that needs to be installed on your device – whatever that device is. 
Xero, QuickBooks and even Sage have got around that with the fact that everyone can log into their software in the cloud from any device and it's now paying off with most people working remotely from home. MYOB also has problems for people wanting to use their software on an iPad.
This screen shot was sent to us by a student who is completing the MYOB AccountRight COMPLETE training course package and it's something that we see very often. 
Another issue that businesses have is in the way that each user (who has access to the MYOB datafile) is managed and that it drops out some time. 
Don't worry though, plenty of businesses still use MYOB AccountRight because they are happy with the process they've managed for several years and sometimes because they don't want to go through the tedious process of migrating away from MYOB AccountRight.
While I'm on that topic our new Migrating away from MYOB AccountRight Training Micro Course is being added to every week as we flesh it out. This week we are exploring the import templates provided by MYOB (to migrate to MYOB Essentials, Xero, QuickBooks and Sage). 
Some people still using MYOB AccountRight version 19     
On the flipside if you use an old version of MYOB AccountRight you don't need to worry about paying a monthly fee or upgrading if the software (installed on your computer) is still doing what you need. 
I spoke to an independent shoe shop owner who uses a POS System and MYOB AccountRight and because he's a small business he doesn't need to upgrade the software for STP or other integrations.
His current system works just fine and he doesn't want to spend hundreds of dollars per year if he doesn't need to.
I've even noticed some training course competitors promoting an MYOB training course that uses version 19 🙁 That's a bit sad because that version is now almost 10 years old and we spend tens of thousands of dollars every year making sure all our courses are updated regularly!
If you are interested in seeing our currently discounted courses go here and if you need to do a course but can't afford it right now, check out the accounting and office admin courses available now for $20 per week!
-- Did you like what you read? Want to receive these posts via email when they are published? Subscribe below.