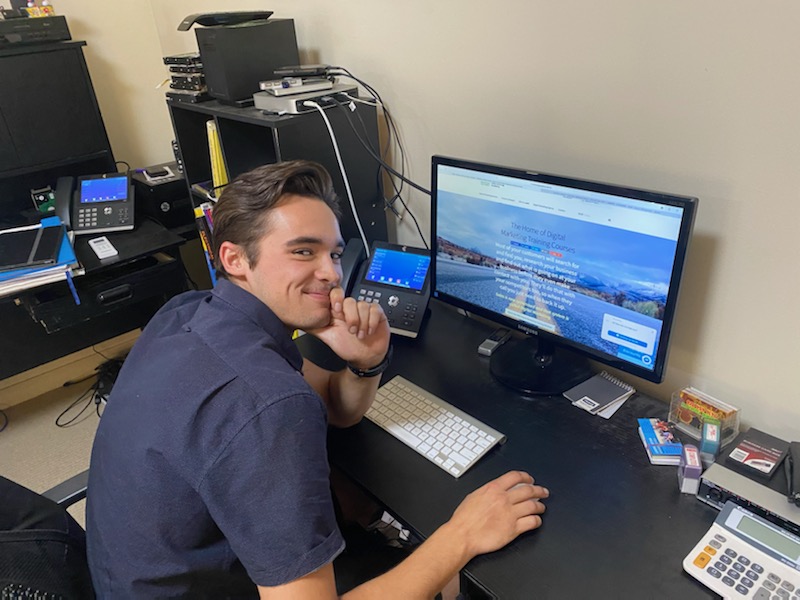 Breaking News & Updates
Scroll through the job ads on Seek for accounting and office admin jobs and you'll see the usual skill requirements. MYOB skills, experience using xero and of course high level Microsoft Office and Excel spreadsheet skills.
I did a search before Christmas and one particular job ad stood out. A Sydney building company needed to fill a job for someone who recently left and it contained a list of digital marketing tasks in the job description!
These skills were a nice to have, not mandatory, but it confirmed something I knew was coming – digital marketing tasks performed by office admin staff!
It's no surprise if you look at the way we ALL adapt to and use digital and social media. When I first started teaching students how to use a computer back in the late 1990's lots of students wanted to learn how to take a picture with a digital camera and then keep the file somewhere on the computer so they could go and get it when they wanted to show it to friends and family (or print it out!).
These days we tap to snap, then tap to share and instantly we're publishing content onto the Internet.
When I was working with a Sydney based real estate agent several years ago to help them with his digital marketing there were plenty of digital marketing tasks his Executive Assistant was already doing.
The reason is simple. Most junior level digital marketing involves creating content (words, images and videos) which describe what your organisation does.
Who knows what you do better than your own staff?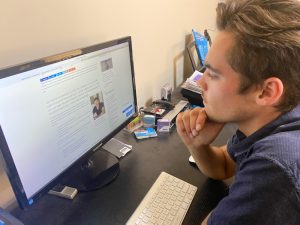 I was talking to an electrician who confirmed that his apprentice was now taking pictures of their work and publishing it to Instagram and Google. This work can also be performed by a digital marketing intern.
Only a couple years ago it seemed that digital marketing was a dark art that only the best spruiker really understood but today we understand the importance of using keywords and phrases in our website landing pages and blogs. Social media websites like Twitter, Instagram and Facebook show potential customers that we are busy doing what we tell people we do. 
It's so much easier now to generate your own content simply and cheaply with less need to spend money on "experts" who know what they're doing. 
If that last sentence seemed sarcastic it was a little. Even the best marketing person uses trial and error to see what works best and even when they hit the mark they'll soon have competitors replicating what they do.
Marketing is about cost per action and value of each lead/sale
Being good at digital marketing involves constantly being aware of what your competitors are doing and how the marketing landscape changes so you're abreast of new and better ways of improving your conversion rates. 
What may work well for one company might work for another but to be authentic you have to show your customers and prospects who YOU are and what YOUR companies does and believes in.
Having said that you can't just sit there and watch stats, you need to have good Call-to-Actions that make customers call you and be able to measure which ones work the best so you can do more of them – pretty simple.
Real life examples of how trades and professional services use digital marketing
I've been lucky to meet and get to know all sorts of people who runs a wide variety of different businesses and understand what works for them and what doesn't. 
When you enrol into a Marketing Academy Digital Marketing course you get to see this insider information first hand because they've given me permission to share it with you. These micro courses and case studies can reveal strategies and tactics that could help your business attract more clients and increase sales. 
-- Did you like what you read? Want to receive these posts via email when they are published? Subscribe below.