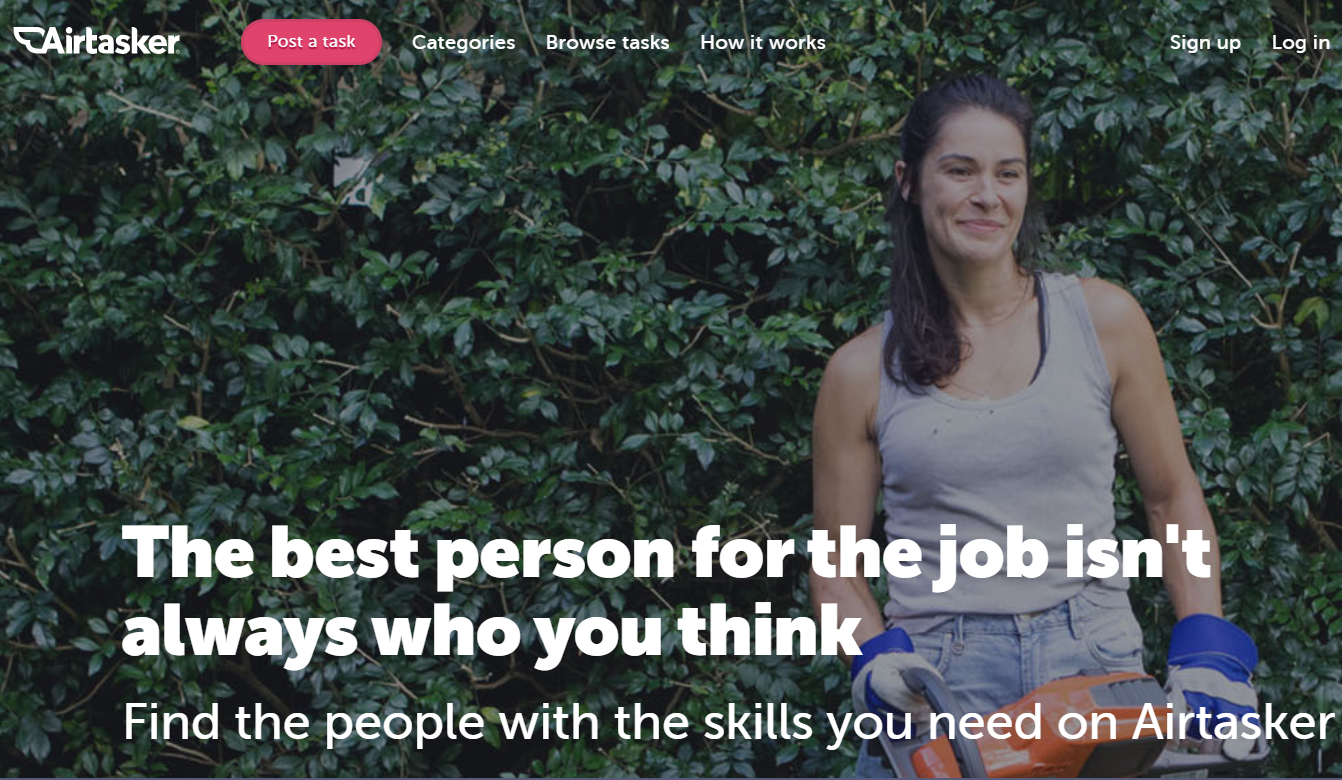 Breaking News & Updates
Airtasker is an Australian success story in the Gig-economy for individuals who want their own micro business doing odd jobs for other people. Just like Uber, Ebay and other online marketplaces they leverage their digital marketing and brand to help individuals find clients and customers – for a fee. 
Airtasker and marketplaces are a great place for people who want to start their own business but these systems fail when a better alternative comes along.
Airtaskers or People
The tasks that Airtasker members perform vary from delivering something  to cleaning your house and even fixing your roof eaves and plumbing. Someone from Airtasker recently contacted our course support team repeatedly to get links from this blog and that is just one lesson in SEO for digital marketing.
One of the biggest risks to a business like Airtasker, Ebay and other marketplaces is when the individual is more valuable than the marketplace. When you want something delivered cheaply and you have plenty of non-skilled or low skilled people competing to do the work you have a valuable system.
When you have someone like an experienced Xero bookkeeper who you choose above all others and may need many times in the future you have a valuable person – that's the business risk for Airtasker – the Valuable Person.
Don't get me wrong I'm not against marketplaces as such but they tend to be a starting place for people who want to go into business for themselves.
Most business owners don't mind paying a
referral fee,
commission,
spotters fee or even a
fee per lead, but
they struggle with the concept of continuously having to pay a percentage of all the income they earn. That's one reason professional services contractors don't like franchises and prefer licensing systems.
The ongoing fee that Airtasker takes is what makes valuable Airtaskers remain in contact with their customers  and do more work OUTSIDE of the marketplace. 
This is also something that clients want as well. Many business owners would prefer that their contractor earn most of the money that they pay because that personal relationship and work they do is more valuable than having it go through the system. 
There are things that Airtasker does to ensure their members DON'T deal direct with the client.
-- Did you like what you read? Want to receive these posts via email when they are published? Subscribe below.