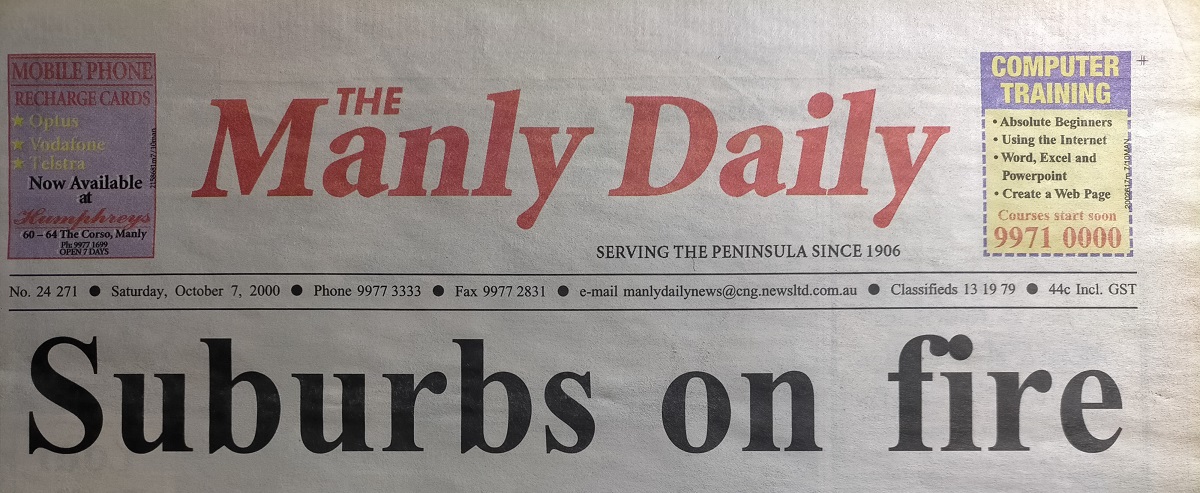 Breaking News & Updates
You may be asking WHY it has taken us so long to create this training course COMBINATION package considering that Xero and Excel go hand in hand for all things financial and accounting?!
Xero is fantastic for keeping track of all of your financial transactions for a business and Microsoft Excel is still the preferred choice by most bookkeepers and accountants for producing reports and working with the data that comes out of Xero.
The versatility of Excel as a spreadsheet means that you can do so much more with it than just make sense of the financial information from your Accounting software. One case study in our Microsoft Excel Courses comes from our own experience about scheduling courses, trainers and training rooms for enrolments when we had a training centre in Dee Why NSW.
Room Hire, Instructor Availability, Software Topics, Date and Time of Day
It can be hard to forecast anything if you are starting from scratch with no data but as soon as you have some data to work with you can use it to make educated decisions about the future.
This was particularly important when we had big "fixed costs" associated with:
Scheduling the training room
Scheduling a trainer
Advertising in the Manly Daily
Printing the training manuals
We created a training schedule every quarter for our popular courses and spent a lot of money on local newspaper advertising to let people know which courses were running and when they were running. Some of our courses where aimed at helping these people:
Job Seekers who needed to upgrade their knowledge of accounting software (mainly MYOB AccountRight back then) and Microsoft Office (mainly Excel).
Employees of local businesses who had to get a better understanding of Microsoft Office (Word, Excel, PowerPoint and Outlook), and
Members of the public who needed to learn how to use a computer running Windows and the Internet (yes, how to use Email and Website browsers like Internet Explorer!).
Some students were retirees who wanted to be able to communicate with their family members, others were mums returning to the workforce and some were job seekers who could only do a course at night.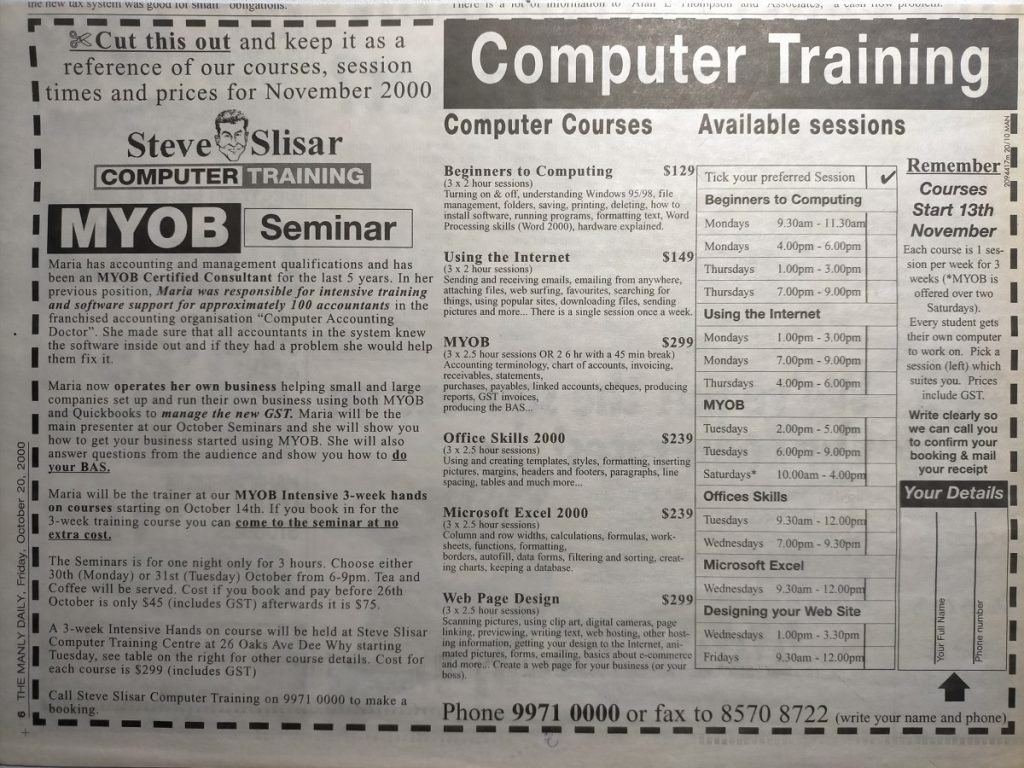 Using Pivot Tables and Pivot Charts to see Trends
It seems like a far cry from today when you can learn whatever you want whenever you want but back then it was critical to offer the right course at the right timeslot! If we offered a Beginners to Computer skills course at night we would lose business to Manly Warringah Community College for our Microsoft Excel courses.
Even between 2000-2006 we offered FREE course repeats and we'd need to make sure that a training room and trainer were available for the scheduled class.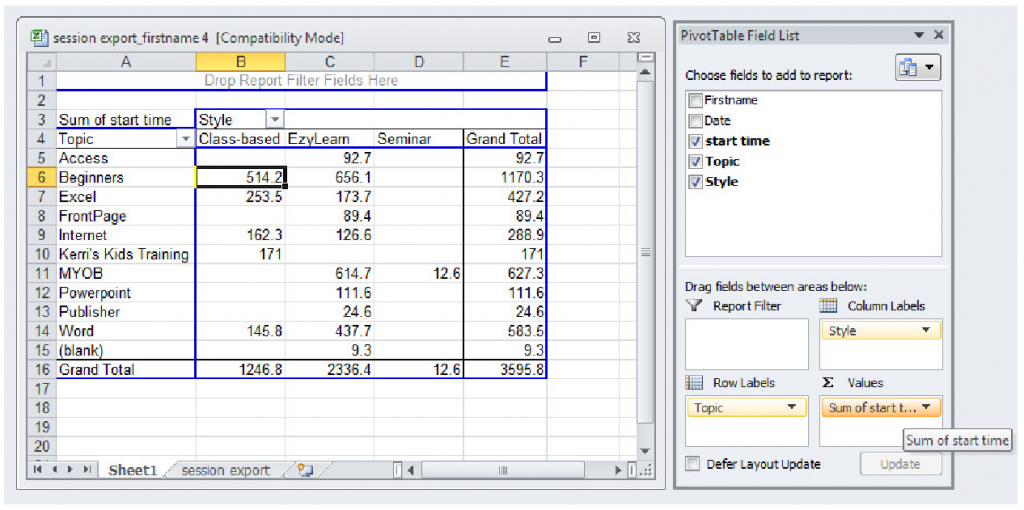 When we had 6 months worth of data we could see clearly when different student types would be available to enrol into a course and it meant that we had good class sizes, happy students and professional trainers working in the local area.
A big shout out to Maria Landrelli and Barbara Smith as our main Microsoft Office and MYOB trainers.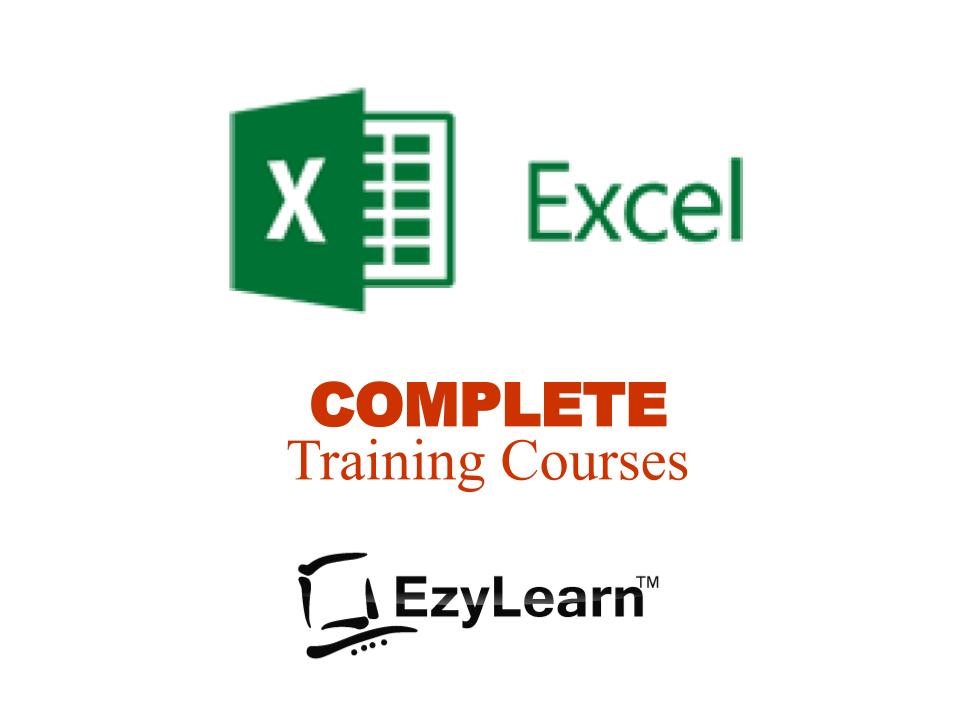 Pivot Tables and Pivot Charts are included in our Excel Advanced Training Course. If you want to learn as much about Excel as possible in carefully designed and structured courses that progress from basic to more advanced skills then you can consider the Microsoft Excel COMPLETE.
Microsoft Excel COMPLETE Course package includes training on all skill levels from beginners to advanced and is very popular with our Corporate Training Clients.
Where did EzyLearn come from?
When I operated the Sydney training centres we operated using my name but when online technologies began to show up we were able to record our training sessions and make them available for students during designated, EzyLearn Hours.
This meant that students who had already enrolled into a course could come to the centre during these "EzyLearn hours" and learn whatever they wanted to and someone was there to help them when they needed it – much like how online training courses work today.
Xero and Excel Training Course BUNDLE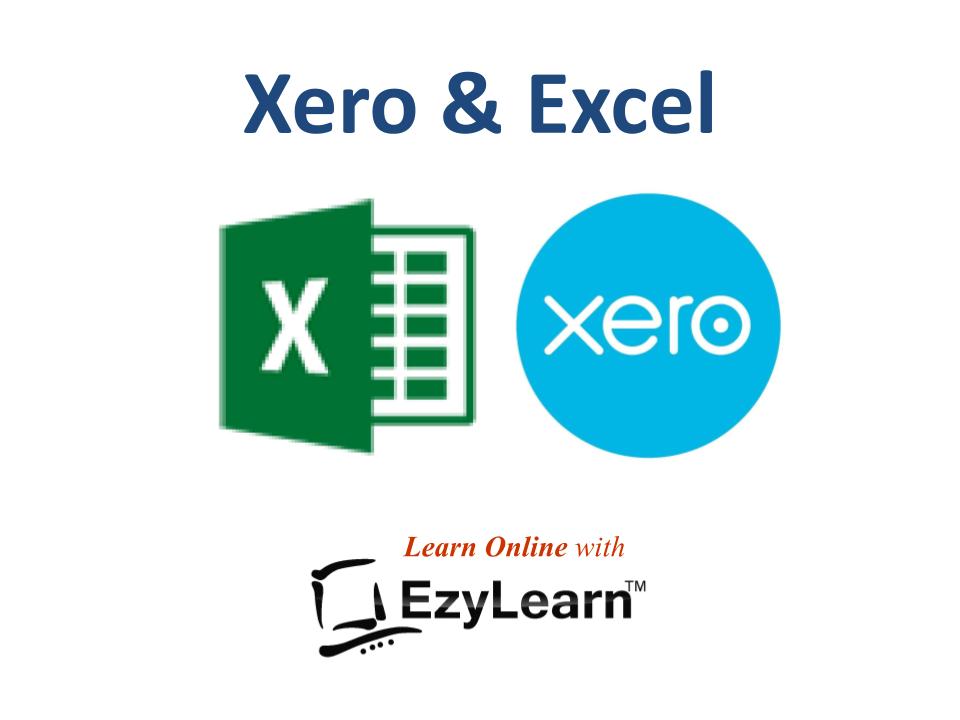 Yes, back to the original topic the Xero Training Course and Microsoft Excel COMPLETE Training Course packages are now available as a BUNDLED package at a reduced price.
Explore the Xero and Excel Training Course BUNDLE and enrol now and start today. We process enrolments everyday of the week. See you online.
-- Did you like what you read? Want to receive these posts via email when they are published? Subscribe below.