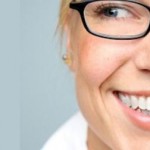 Over the years, we've provided online training to numerous Australian – and international – students, whether via our flagship MYOB training course or one of our Excel or WordPress courses, or our more recent Small Business Management Course. Over the years these students have provided us with valuable feedback.
The feedback we receive from our students helps us to understand what's working and what isn't, which is why it's invaluable to us that you get in touch and let us know what you think.
It was based on the feedback we received from our students that we decided to develop our Reach Accounting and Xero training courses. It is also based on the feedback we received that we changed the way we issued our certificates so that students received them faster and could use them to find work.
Recent Feedback
Here's just some of the feedback we've received from our students recently:
"I found the workbooks the most helpful for giving practical experience." — Karen Dimitri, Glengowrie SA 5044
"The best part is that you can do it on your own time and pace." — Juliana van Wyk, Hilton WA 6163
"Short, easily digestable videos. Can fit in easily with a busy lifestyle." — Korina Power, North Shore, Auckland 0630
"I could learn at my own pace." — Jackie Smith, Sheidow Park, SA 5158
"Doing the workbooks and watching the videos at my own pace has helped me a lot in pursing the current workforce requirements." — Merritt Ray, Loganholme QLD 4129
"I was able to finish the whole course in just a couple of weeks." — YoonOck Lee, Atwell, WA 6164
"By watching videos on one particular topic and doing a test straight after relating to those videos, you don't become too overwhelmed with too much information." — Michelle Bankstown, NSW 2200
"I am happy as I could completely the course at my own pace. It was easy n simple to understand. As a mother I felt the course was very time efficient. Looking forward to putting my knowledge into action." — Kimberline Francis, St James, WA 6102
"This course is best for me because I can access any time from home, I can replay any video provided when I didn't understand." — Mika Humphreys, Innisfail, QLD 4860
"Everything within the course itself was great. I liked the most how easy it was to understand and navigate through." — Katie Davis, Whyalla, SA 5608
"Being able to actually move around the sample company file to get a feeling of how the software is structured, made me have more confident." — Joy Khoo, Mudgee, NSW 2850
"The best parts of this course is that we get freedom to learn and complete this course in your own suitable time. There is not so much pressure that you have to complete in certain time limit. I would advise and recommend this course from EzyLearn to international students who want to further their career in bookkeeping and accounting. It was a great privilege to be part of your institute." — Prabin Gurung, Auburn, NSW 2144
***
We'd love to hear from you too. Get in touch via our course evaluation page.