Australian Federal Government Wants Business Innovation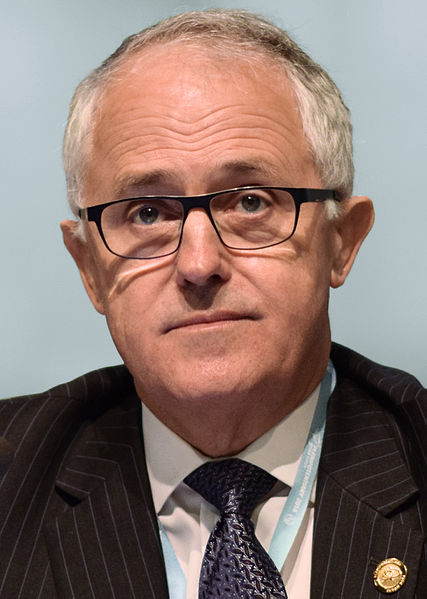 In December, Prime Minister Malcolm Turnbull, unveiled a new $1.1b Innovation Plan, developed to encourage more Aussies to start their own businesses, specifically ones in the areas of science and technology and which are, well, "innovative". With the announcement coming just a few weeks before Christmas, it seemed perfectly timed to give Australia's would-be entrepreneurs the holidays to think about their plans innovation plans for 2016.
But with all this talk about scientific and technological innovation, you could be forgiven for thinking that only Australia's Next Google can take advantage of the many new initiatives introduced by the government. So let's be clear: this is fantastic news for anyone thinking of starting their own business, whether they're bookkeeping or content marketing businesses. Just the very act of starting a business is, itself, an act of innovation – because more businesses means more employment opportunities for more Australians.  
There is more opportunity to start anew after going broke
As I've mentioned in the past, the climate at the moment is incredibly favourable toward anyone looking to start their own business, and these new measures just make it even more so. That's because some of the big changes come in the form of changes to our bankruptcy laws, which have always been notoriously punitive, and have tended to discourage businesses to take risks or entrepreneurs to try again, if at first they did not succeed.
That's going to change. From 2017, the bankruptcy period will be reduced from three years to one, and businesses will also be allowed to continue trading while insolvent, as long as the business appoints a restructuring advisor to work on a turnaround plan, a measure not dissimilar to one within America's Chapter 11 laws.
Grow and expand your business with equity investments from angels
One of the more exciting new measures to be announced, however, is one that will help more start-ups find funding from investors. To be introduced in 2016, the government will now provide a 20 percent tax offset worth up to $200,000 for investors in start-up businesses, plus a 10-year exemption from capital gains tax if they hold shares in the company for three years.
Together with the already announced tax breaks for small businesses; the raft of new technologies – particularly the recent union of PayPal and QuickBooks – that allow small businesses to work faster and smarter; and the increasing number of shared workspaces, like the NSW State Government's Smart Work Hubs and the WOTSO Workspaces, which give small business owners and teleworkers the opportunity to work remotely among other like-minded entrepreneurs, you can make 2016 the year that you start your own small business.
Want to learn more about business valuations and preparing your business for sale? Information is included in our Small Business Finance Courses with in depth interviews with Tony Arena from BCI Business Brokers. Read about the Valuations and Raising Equity Funding Course.
Get started with the Start-Up Academy
If you're subscribed to this blog, then you're probably familiar with our latest partnership with the StartUp Academy, which aims to help people to start their own home-based business easily and successfully, through proven business opportunities and plenty of guidance for prosperity.
There are currently a number of business opportunities, across a range of different industries, that you can register your interest in at the StartUp Academy website. Each opportunity allows you the freedom to operate as an independent contractor from your home, regardless of where in Australia you are located.
Get the FREE guide to becoming an independent contractor
If you're interested in becoming an independent contractor in 2016, whether it's with the StartUp Academy or with a business idea of your own, why not use the summer break to study up on what it takes to become a successful independent contractor by downloading our free guide off the StartUp Academy website, and make 2016 an innovative one!