Millennials Driving SmartPhone Usage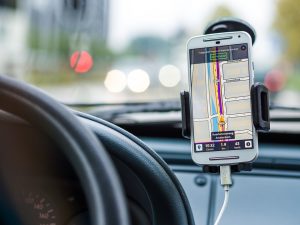 I WAS TALKING to a tradesperson in his mid twenties and how he wants to start his own business.
The more we spoke, the more I realised that this bloke runs his life almost entirely from his mobile phone — and doesn't have a computer or laptop!
After having spoken to a few tradies in the last 6 months, I realise that this is the case for many of them. In large part, it's because the nature of their work is outdoors and requires them to focus on what they're doing there and then on a work site.
What this guy is very good at doing is replying to SMS text messages and using Facebook Messenger. This made me think about how much of your business you can actually do with a smart phone and via text messaging.
(It also made me think about how much business we might all be doing via Facebook whether we like it or not, but that is a topic for another blog post!)
How do you use your SmartPhone?
I am an Android / Google person through and through because I like their open source model and low priced (OK, cheap) solutions. Way back in 2012 I wrote about how the smartphone could replace your computer.
What I didn't realise at the time is that most people want to run their business while they are doing it — ON THE GO — rather than have to plug it into a big screen and keyboard when they got home or to the office.
If you are interested in ways of using your SmartPhone as your office computer check out these sites!
I use my smartphone for:
emails
texting
calendar scheduling
checking online support and chat activity
reading the news
checking website analytics
taking photographs
internet banking (using CBA Netbank)
a street directory
real estate property searches
research on any of the projects I'm working on
making and receiving phone calls.
The things I don't do on my phone are:
writing and publishing blog posts
transferring funds using NAB (because their Internet banking is sad)
accounts and bookkeeping (interesting, huh?)
Thoughts of what we do with our smartphones made me explore a little deeper into something very simple that I think most tradies would like to do — "Send invoices by SMS"
This is what I found out:
It seems like much of the functionality that people are starting to want is available as a paid extra. However, what doesn't make sense is the fact that I can send an unlimited number of text messages as part of my mobile plan.
Can't these modern accounting programs just take advantage of that feature?
***
I'm very interested in hearing back if you have a real world experience where you're using a smart phone to do something you would normally do from a desktop or laptop computer. Drop me a line at sales@ezylearn.com.au! I'd love to talk about you and your business in the blog.