Breaking News & Updates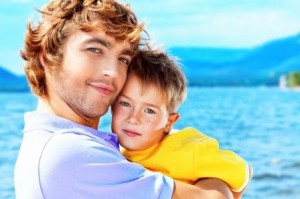 Perhaps you have noticed that a lot has been happening in the way of payroll lately, particularly the increase to the minimum wage, and now the changes to the Government's Paid Parental Leave scheme (PPP).
If you've been following our recent posts about payroll, you know it's the payroll professional's responsibility to make sure any mandatory changes are carried out, so we've put together a cheat sheet on the changes to the PPP.
Expansion of the Paid Parental Leave Scheme
On 1 January 2013, the Australian Government expanded the Paid Parental Leave scheme to include a two-week payment for working dads or partners called Dad and Partner Pay.
The Paid Parental Leave scheme, which provides a maximum of 18 weeks pay at the national minimum wage, applies to eligible primary carers of newborn or adopted children born on or after 1 January 2011.
From 1 July this year, the Paid Parental Leave scheme has also increased from $606.50 to $622.10 per week before tax, while the daily rate increases to $124.42 per day.
Because of the way paid parental leave works (the government pays the employer who then pays the employee) you need to keep thorough records of any paid parental leave in addition to your usual record-keeping requirements, such as:
The amounts of parental leave funding received from the Government for each employee and the period these amounts cover.
The date of each parental leave installment made to their employee.
The period the payment covers.
The gross amount of the payment (before tax).
A statement identifying that the payments are parental leave under the Australian Government Paid Parental Leave scheme.
If no other payments are made for the period, the net amount of the parental leave and the amount of income tax withheld from the payment.
If other payments (such as annual leave or employer-funded parental leave) are made for the period, the total net amount paid for the period (after tax) and total income tax withheld for the pay period.
The total amount of any deductions made from each parental leave installment.
***
For more information about the Paid Parental Leave scheme, visit the Department of Fairwork website or Centrelink's Dad and Partner Pay website.
-- Did you like what you read? Want to receive these posts via email when they are published? Subscribe below.