Breaking News & Updates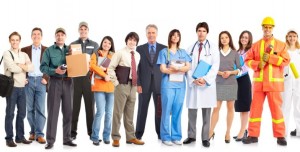 While you were busy with EOFY analysis — see our tips and checklists to ensure you haven't missed anything important — you may have missed the Fair Work Commission announcing that the minimum living wage has increased by 2.6% from 1 July this year.
The New Minimum Wage
The new minimum wage for every Australian worker is $622.20 per week or $16.37 per hour and this affects all employees; even if they're not covered by a modern award.
You'll need to update your payroll records in MYOB to reflect this new change (we cover changes to payroll in our MYOB course if you're not sure) so that you don't get caught out paying your staff at the old pay rate.
If your staff are covered by a modern award and you're not sure what their new rate of pay will be, you can check the Fair Work Award Finder on the Fair Work Commission's website to ensure you're paying your employees the correct rate of pay.
Effective from 1 July
As with the increase to the superannuation guarantee, the increases to the minimum wage is effective from 1 July. However, unlike the superannuation guarantee, an employee cannot receive two separate pay rates in one pay period.
This means that for businesses that pay their employees on a fortnightly or monthly basis, where part of their employees' pay covers a week or few weeks in June and another part of their employees' pay covers July, the employer needs to pay the old rate for that entire period and apply the new pay rate from the next full pay period commencing after 1 July.
It's also important to keep in mind that most allowances (such as, leading-hand and industry allowances) are based on a percentage of the base rate and since this has increased, those allowances will increase, too.
If you're unsure what these allowances will increase to, check the modern award on the Department of Fairwork's Award Finder or register for email updates from Fairwork about how the changes apply to each particular award.
***
For more information on the changes to the minimum wage, see the Department of Fairwork website.
-- Did you like what you read? Want to receive these posts via email when they are published? Subscribe below.