Breaking News & Updates
Is your resume up to speed?
STARTING YOUR OWN BUSINESS does not mean you'll never need to write a resume or cover letter again. We've written about this topic before — indeed, when you first start your own business you'll probably spend a lot of your time applying to work with other businesses directly or through a recruiter.
And the truth about being a freelancer or contractor is that you'll most likely spend the rest of your working life applying for work. If you don't like the idea of this, well then maybe being self-employed isn't for you! Why? Because in order to find the best work; the kind that you'll love, you need to be always looking for it — or always be closing, if there any fans of Glengarry Glen Ross in the house tonight.
The truth about being a freelancer or contractor is that you'll most likely spend the rest of your working life applying for work. 
Do pay attention to design
I'm choosing to exclude the "grammar, spelling and punctuation" portion of this list, because if you don't already know that's important by now, then oh boy, I can't help you. But formatting and design are important, whether you're looking for work in a creative industry or not.
The key is to grab attention in less than half a minute. You can use different fonts, for instance, a larger plain font for headings and a smaller (perhaps serif) font for the body text. You can type your resume up in Word or use PowerPoint or some other design tool. But just don't get ahead of yourself and use something too fancy that you don't have a proper grasp of and end up with a resume that is hotchpotch and messy.
These days, some recruiters will even upload your resume into their own "system" which "parses" your content and basically re-formats it all into plain text. If this happens, your gorgeous CV will look very different on the screen of the employer. The simpler the design and layout of the original resume, the easier it will be for them to read if they indeed use this system for getting through the applications of hundreds of job applicants. But don't feel disheartened, there are others ways to get spotted amongst the crowd.
Don't use jargon
The next hurdle, once you've got the recruiter or hiring manager reading your resume or cover letter, is to urge them to call you. Do not, I repeat, do not use jargon of any kind in either your resume or cover letter. The minute someone reads a sentence that starts with or contains "experienced in", "team player", "responsible for", etc, etc, they switch off.
These phrases mean literally nothing. Nothing. Telling someone you're a team player: redundant. Everyone should be a team player, and there is no one, not a single person ever, who has written on their resume that they're not one. Instead, tell the employer what you like about working in a team. (On a similar note, also avoid the term "able to work autonomously" by explaining the times you've had to and how that's gone.)  
When you go to use the words "experienced in" try to remind yourself that this is something that happens to you — not something you proactively go out and do. Instead refer to your background in terms of achievements. Search "typical jargon to avoid on a resume" for more.
Do show your personality
Remember that employers are people too. Work culture is important to lots of businesses, so they need to know that any potential new hire, freelance or otherwise, will be able to fit in and work with them. And if you can make the person reading your resume laugh, oftentimes you'll get a call back.
Don't list silly interests
I should add a qualifier to that, which says that it's okay to list a really silly interest if you know and make a point of noting that it's a silly interest. This makes you seem thoughtful, and definitely not as dumb as a person who says they like reading or sports on their resume. Reading what? It implies novels, but it could also mean signposts, Aldi catalogues, Post It Notes. And if you like playing cricket more than once a year on Boxing Day, then for the love of all that is holy (cricket on Boxing Day), say that. Otherwise, put down interests that you actually are interested in — they reveal a lot about the type of person you are, which again, goes to help with the point above.
***
If you'd like to learn how to create a resume in Microsoft Word or PowerPoint, or if you'd like to learn more about starting your own business, you can be enrolling in our PowerPoint training courses or our online Word training courses, or our Business Start Up Course.
---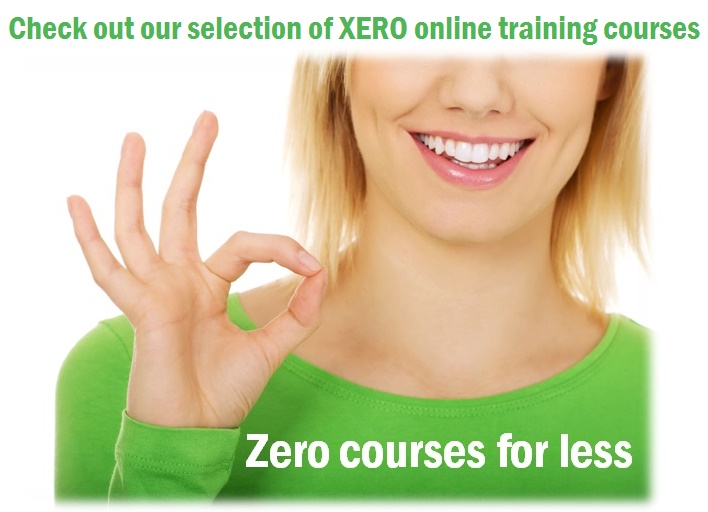 At EzyLearn you can choose from a range of XERO online courses, depending on your skill level — or you can access ALL courses for ONE LOW PRICE. All our courses are accredited by the Institute of Certified Bookkeepers (ICB) and can be counted towards Continuing Professional Development (CPD) points. Find out more about our Xero online training courses. 
---
-- Did you like what you read? Want to receive these posts via email when they are published? Subscribe below.