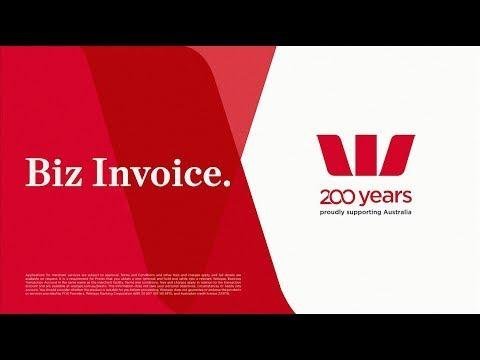 Breaking News & Updates
You really get to see the cut-throat side of business when you see all the entry level accounting solutions available today.
Not only does old incumbent MYOB need to worry about Xero, but now there is also Wiise and Biz Accounts from the BIG BANKS and software companies!
It seems that Westpac are doing this purely to sell more business transaction accounts — a key performance indicator.
Around this time last year, the heavyweights in software, accounting and banking launched Wiise as an enterprise accounting system (commonly called ERP). This would indicate they are trying to compete with SAP and the bigger accounting software companies. 
For CBA, one of the features of Wiise was to explore cashflow financing and other lending options. While this is appealing for larger businesses who need the money, smaller businesses have had cashflow financing available through PayPal for years. 
Westpac Biz Invoicing & PayPal Invoices
PayPal has also offered a FREE invoicing service for their users. Yet PayPal doesn't charge a monthly fee. They make their money by charging a typical transaction fee per sale.
It seems the big banks realise they have to add features to remain competitive and participate in the Fintech race; particularly against innovative companies like PayPal.
The biggest issue with beginning to use Westpac Biz Invoicing would be that you become tied to the bank for some of your business procedures. 
Why use Westpac Biz Invoicing when there are free "agnostic" alternatives?
The trouble with becoming reliant on extra services provided by your bank is that you incorporate the use of that software in your business operations.
That might seem good if you're small but when you grow and need to hire an accounts person or bookkeeper then they'll need to know how to use it too. Not only should they know Westpac Biz Invoicing, but more importantly, you'll need to trust them with access to your bank account details and balances!
Getting access to bank feeds and even automatic coding using software like Receipt Bank and AutoEntry has made the cheapest accounting software like Zoho, WaveApps and Kashoo so powerful — you'd have to ask the question, "Do I want to tie my business to Westpac?"
Want to Learn MYOB, Xero and QuickBooks?
If you're looking for bookkeeping and accounting jobs, we can give you some good examples of accounts job descriptions.
If you're a contract bookkeeper, or you want to become one, then you might be interested in our Accounting Course COMBO Packages. These packages are designed to give you the accounting knowledge and skills across the leading software programs at one low, affordable price.
And remember we love FREE sharing! Get your FREE training workbooks and training course videos for the following programs here:
FREE Xero Accounts Receivable Training Course
FREE Excel Beginners Course workbook, videos and exercise files
FREE Digital Marketing Training Presentation
-- Did you like what you read? Want to receive these posts via email when they are published? Subscribe below.