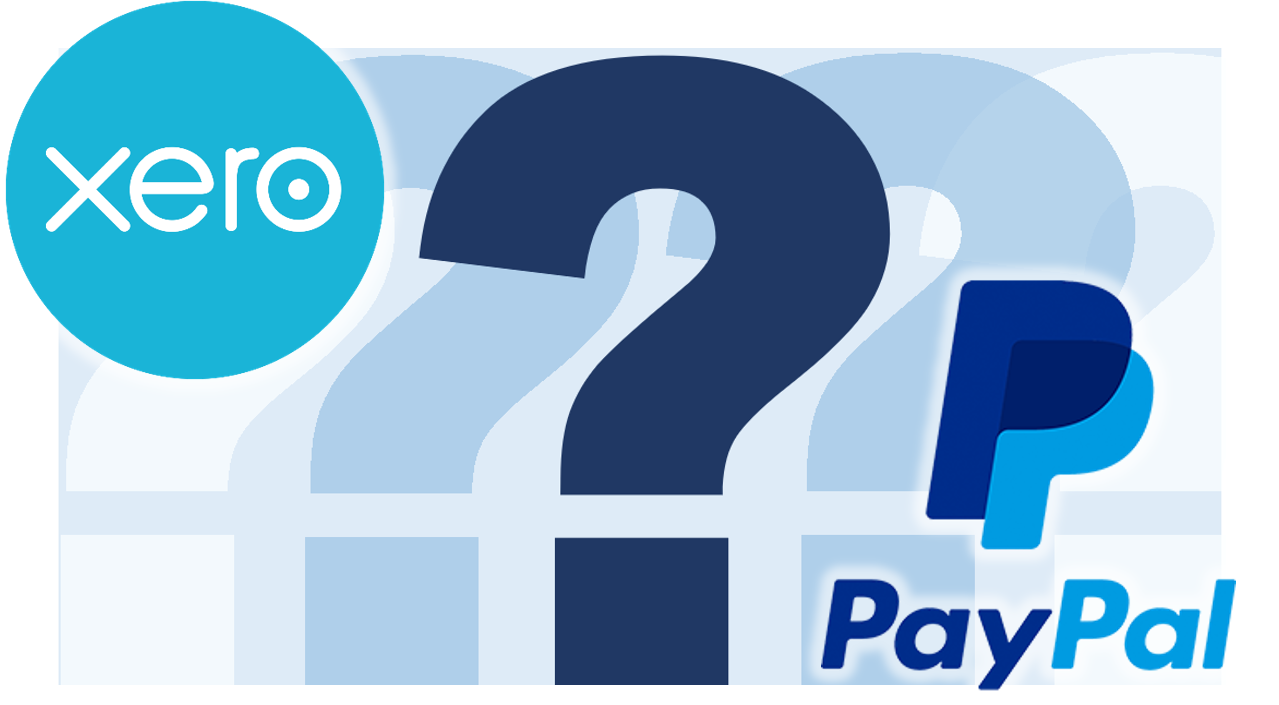 Breaking News & Updates
If you've connected PayPal with Xero, and have been using it for quite a while, it might come as a bit of a surprise when you get an email from Xero telling you that your existing PayPal direct bank connection will no longer be supported and will stop importing transactions into Xero.
Why is Xero emailing you this? Especially considering there's a timeframe in which you need to switch to the new PayPal bank connection, you're probably eager to figure out what it all means.
Don't stress, here's what you need to know.
Why do I need to switch to a new PayPal bank connection?
One thing that is a bit strange about this email from Xero is that there doesn't seem to be a clear answer. It seems that no matter what search terms you use there isn't much out there explaining why you need to update your PayPal connection.
The fact there isn't any obvious announcements or material from Xero or PayPal about updating to a new connection suggests that there hasn't been a widespread recent change or update.  It's more likely that it has to do with your specific PayPal connection.
This doesn't mean there's anything wrong with your PayPal account, but the lack of information is a bit confusing. From what is available, a few things can explain this kind of message from Xero.
Firstly, Xero Central's page 'Upgrade existing bank feed' has this to say:
Now this is about bank feeds generally, but since PayPal is one of the bank feed connections it's a good place to start. So this page suggests that Xero upgrades feed connections (although at seemingly random intervals) to improve experience. But Xero doesn't seem to make any announcements about these new connections – it's not like other integrations or updates that Xero will advertise.
Another explanation is on this page from Xero Central titled 'PayPal direct feeds':
This seems to be a bit more conclusive. Say you connected your PayPal to Xero a few years ago, and haven't upgraded anything since – it's likely that it's just been a while and now you need to switch to that new connection that's become available.
It does leave us with the remaining question of why the time limit? Maybe this time limit is specific to your individual connection, such as a certain date from when you first connected. Again, unfortunately, there isn't anything out there regarding this.
It's not a one-off issue
It seems lots of other Xero users have had similar issues with their PayPal bank feed connection. The common theme is that one day the connection just stopped working, often with little to no notification. This is what some people have been saying:


This second comment never received a reply with a solution! Other people expressed similar issues, but would come back to post that their connection suddenly started working again, but they'd lost days of transactions and now had to manually enter it.
This comment is from two years ago, where it happened to be a worldwide issue with PayPal connections, as reported in Xero's down feed page at the time. So Xero's bank feed connections – especially with PayPal – don't have such a good reputation.
What do I do?
Even though the reason is a little vague, the solution is pretty simple. That same 'PayPal direct feeds' page lists the following steps:
Yep, that's about all there is to it.  The email from Xero also mentions you'll need your login details handy, but beyond that they promise the process is easy and takes less than five minutes.
What if it happens again?
Even if it's a simple solution, the prospect of having to manually re-enter transaction data lost due to a failed connection, and even just the stress of trying to re-connect in time, means that other bank feed options are looking pretty favourable.
Greenback (now owned by Dext) is an accounting automation software that acts as a middle-man between software like PayPal and your accounting software like Xero. Greenback can transform your PayPal data so it can be easily mapped to individual data fields in Xero.
Xero's bank feeds have pretty limited support for rich data, so not only could you avoid the precarity of Xero's bank feeds, but you can also import more data!
Another way to circumvent the whole process is through the world of Online Banking. SISS is an organisation involved with Open Banking and works with lots of banks in Australia. Open Banking allows service providers like PayPal to help more users access funds and approve more transactions.
It's a complex and still-developing area, but in general it means a more streamlined and effective way of sharing information
What about Stripe and Square?
This particular new email from Xero is only in regard to PayPal's bank feed connection, and seems to relate to an individual PayPal account rather than any larger change with Xero or general bank feeds.
Similarly to PayPal, Stripe doesn't seem to have any recent announcements about an update to the connection. Presumably, if you need to switch to a new connection, you will be notified by Xero, just like with the PayPal connection.
Square (now called Block. Inc., and the new owners of Afterpay) however, does have some content about a recent upgrade. This information was immediately available from a quick Google search for 'Square upgrade with Xero', unlike the difficulty of finding information about PayPal and Stripe.
On Xero Central's page, 'Connect or update your Square connection', it's explained that Square has an updated connection available for users who originally connected via Xero's built integration.
They've since retired this Xero-built integration from 30 November 2021, and now partner with Amaka to facilitate the integration. You only need to upgrade your connection if you integrated with Square through the initial Xero integration, and you'd know this since your transactions would have stopped importing.
Here are the steps Amaka lists for integrating:
There's also a bit of a caveat:
So if you're planning to upgrade, make sure you're on one of Xero's standard or premium pricing plans
Xero is easy with EzyLearn!
If you want to learn one of the most popular accounting software for small businesses, whether you're a jobseeker, bookkeeper, accountant, or business owner, EzyLearn has you covered with our Xero courses.
The Xero Complete Training Course Package includes all courses on Xero from a beginner to advanced level – including content on adding and managing PayPal accounts.
Or if you're looking to learn more about Stripe and Square, have a look at the Online Accounting Integrations Introduction Course, which will give you the knowledge and proficiency to use popular integrations across multiple accounting software.
-- Did you like what you read? Want to receive these posts via email when they are published? Subscribe below.