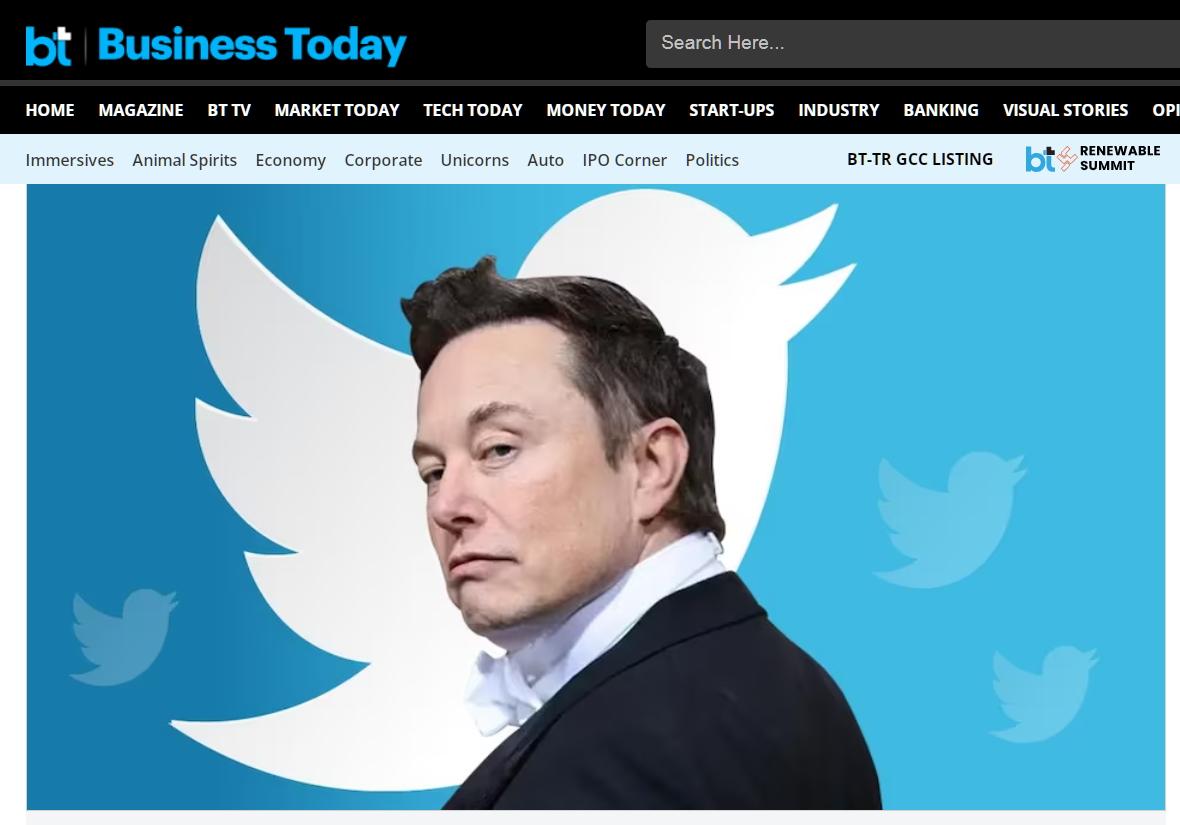 Breaking News & Updates
I've been on Twitter since March 2009 but I don't use it as much as I could have, how about you? Lately we've been Tweeting about recent enrolments and graduates who have received their certificates because it is a great digital marketing tool to get short messages published. If you go to our website you'll notice that these Tweets appear in a rotating banner at the top of the page.
Twitter is going through a massive transformation under Elon Musk and whether you like it or not you'll find that Elon will achieve his goals for the software company. The reason is simple – he is constantly "iterating" and testing and measuring to see what works and what doesn't work.
What I think will become the most fascinating aspect of Twitter is when it starts becoming a peer to peer payment platform.
What makes more money? Ads, Subscriptions or Transaction Fees?
This is the fascinating change that is going on with Twitter right now. Most of it's income has been generated from Advertising because that was the decision that was made years ago as a way of monetising the business. If you've been following Twitter events you'll notice:
Fake accounts have been an issue and Elon wants to get rid of all of them
Authentication is now a big topic
Elon is working on several subscription models that demonstrate "authenticated and official accounts"
Official accounts may now attract a monthly subscription fee
Twitter is applying for financial licenses in several US states
While we are observing all these things going on you should be aware that Elon Musk co-founded PayPal and he understands how to innovate in the financial services sector. He also understand the revenue potential from these three different business models:
Advertising
Subscriptions
Transaction Fees
Key features of revenue models
Each of these revenue models have their own risk and reward but what stands out to me is:
Advertising takes people away from a website and is dependent on a relatively small number of companies to advertise. Advertising revenue can shrink in tough economic times and can also affect what Twitter does. If advertisers don't like something that Elon is doing they can pull their ads so it can be very fickle.
Subscription fees are a set price per period so you need to get as many subscribers as possible who can see value in having a paid account. Xero makes their money from business owners this way and they are trying to increase their revenue by charging for extra services like detailed reporting. The main strategy that Xero uses to increase subscription payments is to purchase integrations that connect with Xero and perform more specialised tasks like inventory, staff scheduling, receipt capture and project management.
Transaction fees are relatively low but many people transact several times a day and the value of these transactions can be staggering. The only way you can reduce your transaction fees is to buy less! Also, international payment services are becoming more popular as people become more comfortable with these transactions (Airwallex.com, Wise.com, Nium.com etc)
Who likes spending money on advertising!?
When you look at these three forms of revenue most people don't like advertising or subscriptions. When your Xero monthly subscription of $70+ comes out of your bank account it makes you think about what value you're getting from that money. When you spend $1000 per month on advertising you wonder how many leads you got, how many of those leads turned into paying customers and whether it was worth it. But do you ever look at your transaction costs?
A transaction cost is usually associated with the convenience of being able to pay for something quickly and then receiving those goods in the mail or directly online. No where near the negative sentiment associated with advertising or subscription fees. When you enrol into a Xero Course with EzyLearn you probably don't even see a transaction fee because we pay it.
The future of payments: Web3.0 & Crypto currencies
Whether we like it we are getting more technological rather than less and we are now starting to depend on the Internet the same way we depend on electricity. Elon Musk has made some influential comments about several different crypto currencies and even accepted payments for cars through his Tesla company using Bitcoin for a short time so it's no doubt that this technology is on his mind. Who better to understand and exploit the cutting edge technology of the day than Elon.
WeChat is a massive success in Asia and is probably the best example of what is possible with Twitter. Not only can you connect and follow individuals but you can sent them money on the same platform – it makes sense and Twitter has even made advances by enabling and encouraging their users to tip artists for their creations.
Bookkeeping Business Start Ups ask a similar question
Some of the students I speak with want to start their own bookkeeping business and the Revenue model has come up constantly – fixed fees vs hourly rate. This is an interesting diagram from the Corporate Finance Institute about how different revenue models work.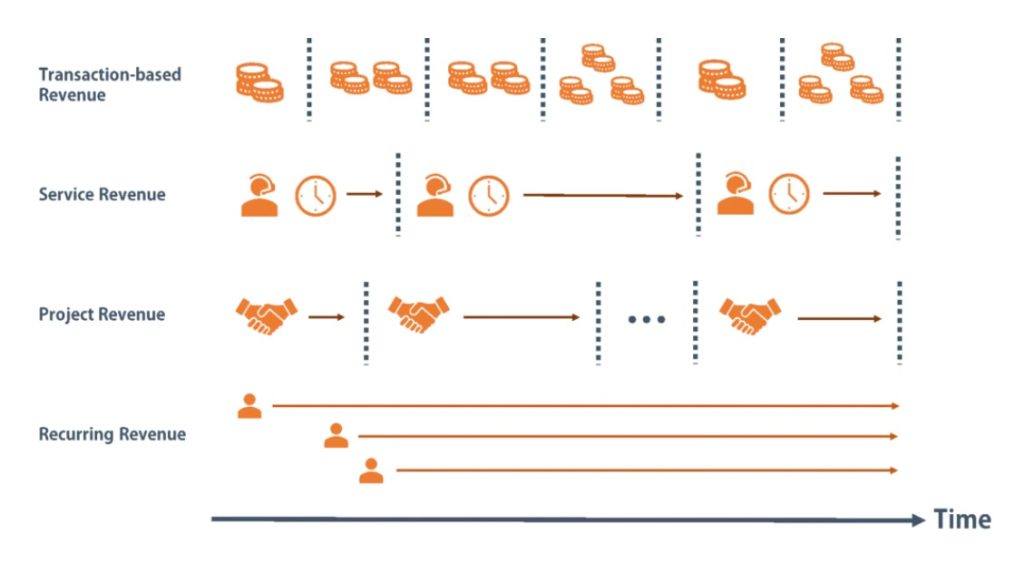 Connect with EzyLearn on Twitter
Come and connect with EzyLearn on Twitter. We're exploring ways we can use Twitter better and the best way is to sign up for the service, follow people and start sending messages. Like Facebook and other social media platforms you can:
Make public comments (tweets)
Send DM's (Direct Messages) other users
Follow people you're interested in
One of the biggest reasons I found to use Twitter is to get news and current information about the things you are interested in. So many official quotes and comments now use Twitter as their source so why wouldn't you just follow that person or organisation directly on Twitter?
-- Did you like what you read? Want to receive these posts via email when they are published? Subscribe below.