Receipts in a shoebox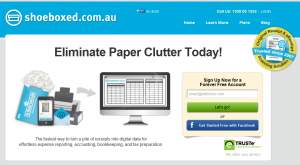 I WAS LOOKING in my top draw and noticed some receipts, bundled by the month, with a bull clip holding them together. Do you know someone who also stores their receipts in a shoebox?
I have, of course, now entered them into our MYOB accounting software. However, it begs the question: How many business people do you know who still store their receipts and other paperwork with way?
The legal requirement to file receipts