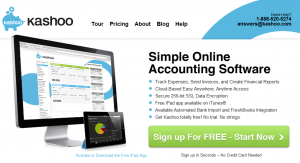 I was speaking with a business owner this morning and he mentioned that he was going to try a new accounting software SERVICE after a recommendation from his web guy? It made me ask the question: "Is your web or IT guy the source of recommendation about your bookkeeping software or is it your bookkeeper or accountant?"
In my previous blog post where we included a free training video about performing a bank reconciliation using MYOB, I mentioned some other bookkeeping software programs that compete with MYOB but the program that my business owner friend talked about was from a Canadian company called Kashoo…It then dawned on me that of all the bookkeeping programs only one of them is Australian owned anyway, SAASU. MYOB is now owned by US Private Equity, Xero is a New Zealand public company, Freshbooks is US based and Kashoo is a Canadian company.
This adds to the impetus behind local Australian bookkeepers having to compete with international remote workers for bookkeeping work… but more about that another time.
The good news right now is the MYOB is a clear market leader for use in most small businesses and if you are looking to earn a living as an accounting employee or independent contractor the chances are you will need to know how to use MYOB Accounting software. We try to make it easier by providing LIFETIME student access and all five MYOB Training Courses for one low price!
We will be reviewing the online accounting software mentioned in this blog post so make sure you subscribe to receive the reviews as they arrive.