Breaking News & Updates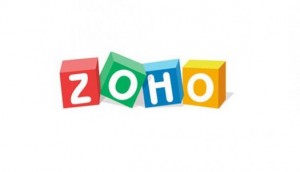 It's fair to say the MYOB is the undisputed market leader in accounting software. Even despite the number of new cloud-based software packages that have sprung up in recent years, MYOB is still the software of choice for most accounts and it's why we offer MYOB training courses. But for someone starting a new business, MYOB might not actually be the must-have accounting software; there's a new player in town, offering turnkey solutions for small businesses: Zoho Office Suite.
Cloud-Based Zoho for Small Business
Gone are the days of needing several different, rather expensive, software packages installed on your PC; with Zoho Office Suite you don't even need one. Entirely cloud-based, the Zoho offering is broken down into three app packages: Zoho Business Apps, Zoho Collaboration Apps and Zoho Productivity Apps.
The Many Zoho Apps
Zoho Business Apps includes CRM, books, invoicing software and a website builder, along with other more ingenious tools such as, the support app for managing your customer service, a custom app-builder tool and a recruitment app that allows you to collect resumes and schedule interviews with candidates.
Zoho Collaboration Apps includes a project management app, a social network app called, Pulse, along with chat, mail and docs apps.
Zoho Productivity Apps features a number of word processing apps, including Writer, Sheet (like Excel), Show (like PowerPoint), Notebook, and a Calendar app.
Select a package and a plan that suits your business needs, pay a small monthly fee, and your business has access to each of the apps within that package whenever and wherever they're needed. The downside: there's no pricing plan for all three packages, bundled together.
Zoho Books
But say you don't want all that anyway; you just want some decent invoicing or bookkeeping software. No worries — each Zoho app is available separately. Zoho Books, which is the closest thing to MYOB and offers unlimited invoicing, expense tracking, reconciliation, time tracking, multi currency support, and the newly added automatic bank feeds and credit card feeds feature, costs only $USD24 per month and includes access for two users.
***
For new businesses, Zoho is certainly an affordable option, whether you only sign up for Zoho books, or whether you take on an entire business, collaboration or productivity apps package. For bookkeepers, however, MYOB is still the preferred accounting package. That means training in MYOB is still as necessary and vital a skill as ever.
-- Did you like what you read? Want to receive these posts via email when they are published? Subscribe below.