Breaking News & Updates
Starting a Business as a Bookkeeper is about Business Knowledge, Skills and Support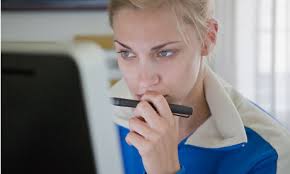 It's not easy starting out as a bookkeeper running your own business. We think our partnership with National Bookkeeping is going to help you get underway.
If you've subscribed to our blog and followed our recent posts, then you probably know that EzyLearn has partnered with National Bookkeeping.
National Bookkeeping can now administer training courses to their new licensees, along with a range of other perks and benefits to help you launch your own bookkeeping business.
Becoming a National Bookkeeping Licensee
To begin with, as a National Bookkeeping licensee, you receive access to all of the EzyLearn training courses, including any new courses we develop in the future.
This means that in addition to our MYOB training courses and our small business management course and our WordPress training courses, you will also have access our new content marketing course along with any other course we develop in the future.
All the training you need under one roof
We made a commitment to give National Bookkeeping licensees access to our full suite of training courses because we're big believers in continuing your professional development by constantly updating your skill set, whether it's by learning how to use new software or getting training in new areas of study – like content marketing.
So straight off the bat, by becoming a National Bookkeeping licensee, you're getting access to thousands of dollars worth of training courses as part of the license fee. The way we – and National Bookkeeping – see it is that the better skilled you are, the more chance your business will have at succeeding, which is a goal for both EzyLearn and National Bookkeeping as much as it is for you.
What do you get as a National Bookkeeping Licensee?
You also get the infrastructure you need to get your bookkeeping business off the ground included in the license fee. This includes:
VoIP business phone number: You can give out a landline telephone number (rather than just a mobile number) and configure it so you can use special in-dial marketing numbers to see where your calls are coming from, which is very useful to tracking your marketing activities. You can learn more about VoIP at the Virion website, who are also working with National Bookkeeping.
Business templates: Whenever you commence work with a new client, you should always have some kind of agreement in place to protect both yourself and your client. For an independent contractor – which is how National Bookkeeping licensees will operate their businesses – the most common kind of agreement you'll use is the professional services agreement. But we'll also give you access to other kinds of business document, such as intellectual property agreements, that can be easily modified, should you need them.
Bookkeeping business plan: In addition to the small business management course, which takes you through the process of creating your own business plan, National Bookkeeping will also provide you with an easy-to-modify business plan, developed especially for home-based bookkeepers, which you can tweak to suit your business needs.
Sales training and business coach: Even if you've worked in sales in a previous occupation, every new business owner can use sales training and that's largely because as a business owner the sales process is different to when you're working as a sales person for a large company. When you're just starting out, the goal is to get clients – so is working for free or cutting your rates is a good way to establish yourself? The National Bookkeeping sales trainer will take you through the many common scenarios new business owners face in relation to getting clients, as well as ways to build your business through word-of-mouth referrals. You'll also have access to your own business coach to help you keep on track to grow your client base and build a successful business.
Marketing materials: National Bookkeeping will also supply you with your own business cards, brochures, and marketing and sales collateral that you can distribute throughout your business networks and to potential customers.
What you need to do now?
Aside from registering your interest with National Bookkeeping there are a few things you will need to do in order to become a home-based bookkeeper.
Get a Cert IV in Accounting or Bookkeeping: Although you don't have to get a Certificate IV in Accounting or Bookkeeping, we highly recommend it. Without a Cert IV, you cannot provide BAS or GST services, which are a major component of the tax process. By being able to provide these services, you make yourself infinitely more valuable to your clients, as well as accountants with whom you'll be encouraged to network and make contact with. You can get a Cert IV in Accounting or Bookkeeping from most RTOs or TAFE.
Obtain an ABN: Every business must have an Australian Business Number, which must be quoted on your invoices. If you don't have an ABN your clients are legally required to withhold 49 percent of your payment and send it directly to the ATO, who'll hold it until you file a tax return for which you'll be required to get an ABN. Thus, it's better to get one before you commence trading.
Get in the zone: The decision to start and operate a new business is not one that should be taken lightly, so it's a good idea to get mentally prepared beforehand. Read up on what it's like to be a home-based office worker, get on Meetup.com and do some networking with other business owners who can share their tips, advice and wisdom on the new business journey with you; and just generally ready yourself (organise your home-office space, for instance) for diving in and taking the self-employed plunge.
But first…
If you would like to learn more about the National Bookkeeping licensee program, visit the National Bookkeeping website, read their FAQs page or get in contact with their team to discuss the opportunities available in more detail.
Otherwise, if you have all the information you need and you're ready to get started, register now at the National Bookkeeping website and begin your bookkeeping journey today!
-- Did you like what you read? Want to receive these posts via email when they are published? Subscribe below.