Breaking News & Updates
Now that you are more Internet savvy will you change careers from bookkeeping?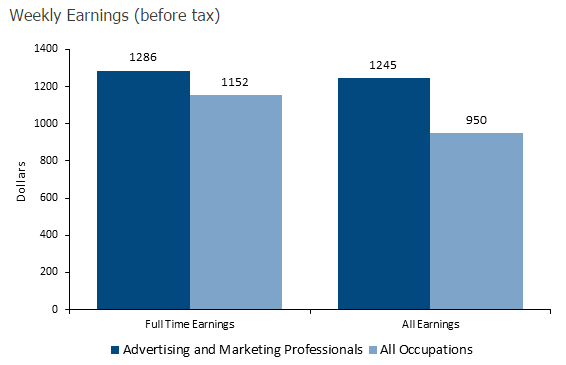 A report by the Department of Industry, Innovation, Science, Research and Tertiary (thank you to whoever shortened it subsequently) in 2012 attempted to identify the links between education and jobs. The report created for the NATIONAL VOCATIONAL EDUCATION AND TRAINING RESEARCH PROGRAM (NCVER) had 4 key findings and this was the first one:
[quote]Some fields of education have tight links to the workplace (for example, nursing), while others have a much weaker relationship with specific jobs, such as in finance and agriculture.[/quote]
I was reviewing the courses we offer and the most popular are our:
MYOB Courses (has been our biggest seller since 2008),
Xero Courses (which have had a MASSIVE uptick in enrolments this year) and
Microsoft Excel (doing very well now that we tell people about it).
As you can see our most popular courses are financially based ones and most of the students are aiming to either change careers or start their own bookkeeping business so they can work more flexible hours. If we look at the research paper and understand that our students (and most bookkeepers) are working in a variety of different business sectors it makes sense that they'll be exposed to many different and new skills, particularly as businesses adopt the use of more software and in particular Internet based software – ie. the Cloud.
Is marketing a better career choice than bookkeeping?
If I look at what I spend most of my time doing it's marketing, and I have to admit I prefer that work to bookkeeping, but you might also find that it's not unusual for financial types to broaden the type of work they do.
Page 22 of this report, under the heading Trajectories and motivations,  the report uncovered:
[quote]Students' reasons for wanting to undertake further study are related to the reasons why they embarked on study in the first place. While getting a job was at the centre, this was interwoven with their priorities, values and circumstances more broadly. One nursing student reflected the views of other students saying, 'This is my area. In five years time I will be a nurse. In ten years time a nurse. I will be a nurse until I retire'. Students undertaking accounting and finance programs saw their field in broad terms which included management and other aspects of the finance industry, but also included related areas such as marketing.[/quote]
I recently wrote about bookkeepers offering marketing advice to their clients and my discovery of this report re-confirmed that this is possible on a professional level!
Is Content Marketing the best type of marketing for small businesses like real estate agents?
I have to admit something at this point. My team and I are working on a project offering content marketing solutions for real estate agents and our showcase real estate agent sells homes in Sydney's Lower North Shore. If you search for him you'll get to the website that we've just assembled and you'll experience the significant changes it will go through over the coming weeks as he finishes his round of educational videos for people who are looking to buy or sell a property. Go on, give it a quick search – his name is Derek Farmer.
With the importance of content marketing / online marketing / digital marketing it's no wonder that this profession has great growth potential and just like bookkeeping it is work that can be completed on a contract basis and better still from your own home!
Here are some posts I recently wrote about WordPress and Content Marketing:
Can a bookkeeper give marketing advice?
How do you manage your online content marketing?
Who really cares about Sensis? Yellow Pages? Content Marketing shows you care.
Blogging for Business Training Course
Content Marketing vs Google Adwords
Want to try Content Marketing for your business?
I've teamed up with a some writers and editors and other marketing types to create our Content Marketing services (and course – which is currently in development) and if you are interested in being kept in the loop you can register at our content marketing course page for free – follow the links.
[quote]Work with me to put your content marketing strategy together[/quote]
Better still I'm one of the mentors for the Marketing training course at the Australian Small Business Centre (whose small business management courses are delivered via our LMS – Learning Management System) so if you enrol into that course (and choose the mentor option) you'll be able to work with me to put your content marketing strategy together.
[button link="http://ezylearnonline.com.au/courses/sales-and-marketing-courses/content-marketing-training-courses/landing-pages/"]Content Marketing free Registration[/button]
Register to stay informed about Content Marketing Training and Opportunities
-- Did you like what you read? Want to receive these posts via email when they are published? Subscribe below.