Breaking News & Updates
Create an Online Induction with PowerPoint
At EzyLearn we have a bit of a soft spot for PowerPoint. It's the oft-overlooked program in Microsoft Office that is typically associated with slideshows and presentations, and often boring ones at that. But it can do so much more.
You can generate animations, videos, movies, advertising, web design embellishments and graphics using PowerPoint. It's a great ally to the social media or design person in your organisation. This creative design program can also be used to conjure up the most eye-catching and modern pictorial slides to enhance any presentation and keep people absorbed.
But did you know PowerPoint can also be used to create an online training induction course? Induction training is imperative for any business that hires contractors to perform work for them, either onsite or elsewhere. Induction training is necessary that any contractor or employee understands your company's policies and procedures, whether they're going to be working at your premises or not.
Our PowerPoint Training Course takes you through how to create your own induction training course using PowerPoint, which you can then deliver to your staff and contractors using a learning management system, or we can deliver your induction training for you.
Simple inductions that work
The end goal of an induction course should be to have all your contractors complete it, and learn something from it. You need to strike a balance between an induction that includes every last bit of information about your business, how it functions, its policies and procedures, and one that only covers the bare essentials.
Use images to illustrate risks and scenarios, as opposed to describing them. This is easy when you're using PowerPoint to create your induction training. And remember the PowerPoint golden rule: One idea per slide.
Authenticating students
After you've created your induction training course in PowerPoint, it's vital that your contractors actually complete it. This is why it's important to authenticate each contractor or student who takes your induction training course — it also helps if you include a short quiz at the end, so you can see whether they paid attention.
There are a couple of different ways you can authenticate students to ensure the correct person is taking the induction course (and not their mum or friend or partner, for example). We talk about the different authentication methods you can use on our website, but keep in mind that only inductions delivered to students via a learning management system can authenticate students.
***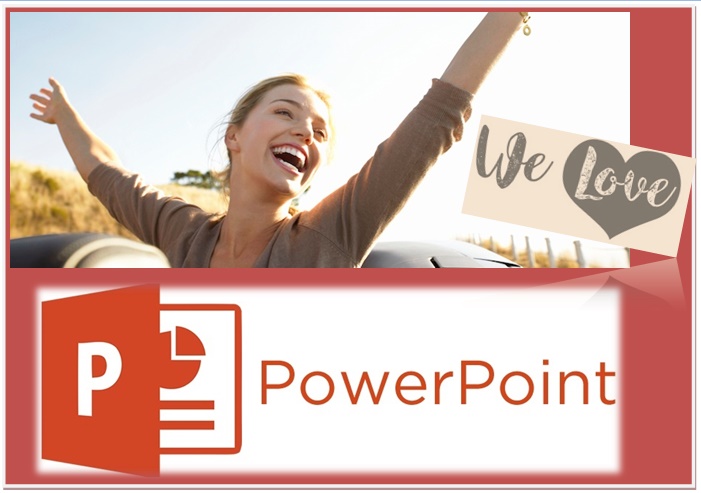 PowerPoint is, quite simply, fabulous.
Brush up on your PowerPoint skills, or learn how you can use PowerPoint to create your own Online Induction training courses, with our PowerPoint training courses. Read more about PowerPoint and how it can help you with your social media and design work.
---
-- Did you like what you read? Want to receive these posts via email when they are published? Subscribe below.