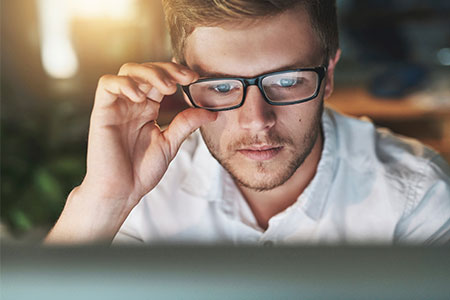 Breaking News & Updates
Are you BIG enough yet?
I'VE BEEN IN BUSINESS since my early twenties but it wasn't until my late twenties that I had any clue about how larger companies use and pay for software. I was going through the process of selling a water filter business that I'd been operating in Sydney's Dee Why when I had the pleasure of meeting the owner of Fountainhead Water Company, Mark Darling.
Fountainhead used a specialised accounting system for the bottled water business which did everything from receipts for each delivery to capturing bottle deposits, tracking rental coolers and more — and Mark was paying hundreds of dollars per month for this software. It was a far cry from purchasing the MYOB software for a couple hundred dollars and NEVER upgrading (no payroll at the time).
Now I understand the importance of Enterprise Resource Planning (ERP) systems and how they are almost sewn into the fabric of the procedures for medium to large businesses. I was contacted by someone at Sage, asking if EzyLearn had ever thought about offering training in Sage One, their Accounting software for small business. I replied by saying: "Yes, but what is the demand?" I never heard back from this person (might be a good tactic for you if you get too many cold calls!)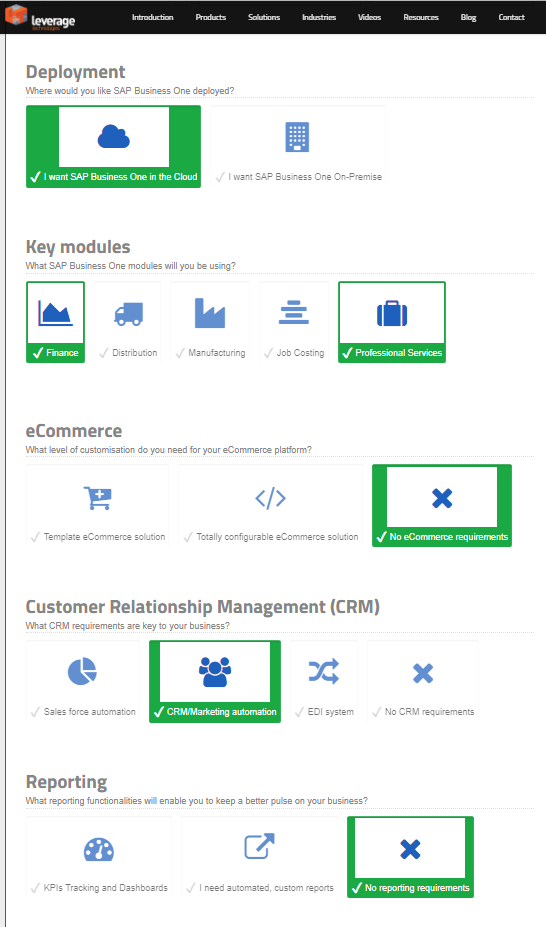 Getting Setup Using an ERP System
This Sage person piqued my interest so I did a bit of research.
I realised that these ERP systems are sold almost exclusively through 'integrators' or channel partners who visit your business and really get into the nitty and gritty of the procedures and processes.
They perform their analysis and then set about a plan to implement the new software in the business using deft project management and people skills to CHANGE the way the business works.
These ERP system integrators get very involved in the operations of these larger companies and they get to see the BIG mistakes that small businesses make when dealing with them and know how easy these problems are to fix.
One such person is Carmel Crane, a Finance Manager and ERP Specialist at National Bookkeeping, with specialist knowledge of midsize businesses in the mining and related industries. Carmel points out that tier one ERPs, such as SAP, JDE and Oracle are "large, expensive and all-encompassing software systems that tend to be implemented by large, multi-currency organisations."
MYOB Essentials, Xero and QuickBooks use Integrations
In a way, even small business software programs like MYOB, Xero, QuickBooks are ERPs but no one really uses that term and the process of getting set up is often much less formal and done by a high-level bookkeeper like a Finance Manager or accountant.
The most interesting aspect of my research was when I came to the site of Leverage Technologies and found their sign up form for Sage One. I thought back to those days of working with Mark Darling, but more importantly, how true ERP systems don't just do invoicing and payments but manage:
job costing
distribution
e-commerce — and even —
CRM.
These are services that "integrate" with software like Xero and Quickbooks.
What are tier one and two ERPs?
When you start delving deeper into ERP's you realise there are different tiers of software which depend on the size of the company using them. Tier one ERPs are relatively inexpensive but fairly flexible applications that enable small businesses to manage their accounting and operational needs. But larger midsize businesses will have different needs that will exceed the capabilities of a tier three software like MYOB or Xero.
"Tier two is aimed at mid- to -large companies — I have a lot of mining companies in this space," she tells EzyLearn, "and would include [software such as] Pronto, Sage and Green Trees."

"This software has more modules than tier three, but it's not as complex as tier one. Tier three is for small businesses, [and they] focus on the accounting side of business with simple relationships across modules."

Tier three software is for small business and focuses on the accounting side of business."

— Carmel Crane, ERP Specialist, National Bookkeeping
How to know if you need a tier one or two ERP?
Any midsize business — so if you're running a mining company, a substantial wholesale business or manufacturing or retail business — would need to work with at least a tier two ERP. And for the implementation of a tier two ERP like Sage or Pronto, Carmel strongly suggests engaging the services of an ERP specialist rather than just seeking input from the ERP company.
"An ERP specialist understands the relationship between the modules," Carmel says. "They can direct you in how purchasing will affect inventory and how plant maintenance will affect asset values — there is a holistic view of transactions."
"And they know that when a problem occurs, a simple fix may just cause further error down the track. It's important to understand the big picture." Carmel Crane, ERP Specialist
Selecting the right ERP for your business
Just as small businesses would select a tier three ERP based on their requirements and the cost of the system, businesses selecting a tier one or two ERP do the same.
"The software is selected based on requirements, scope and cost," Carmel notes. "Coca Cola are likely to run SAP or JDE, whereas a local operation with branches across Australia is more likely to go with Pronto or Sage."
But she adds: "That said, just to contradict myself, I spoke with a company last week that had received an implementation quote from JDE for $1.8 million, and when I asked Pronto for the same requirements, they came back with a ballpark of $1.6 million. However, the quotes were for 30 licenses; most mid-range businesses will only use 10-15 licenses, so it would cost less."
***
To select the right ERP — and for the right price! — engage an ERP specialist. Their knowledge of how various elements of your business operations — inventory or machinery maintenance — will affect your business, combined with their in-depth knowledge of ERP systems make them an invaluable resource.
How to find an ERP Specialist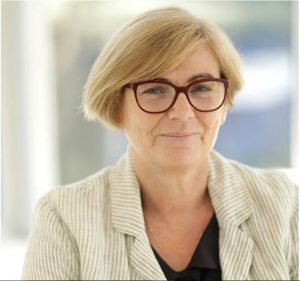 Carmel Crane specialises in ERP systems for businesses in the mining and related sectors. Her knowledge of Xero & MYOB enables smaller businesses to get set up and systemised so they are better equipped to deal with larger clients.
She is also available for face to face training in Xero & MYOB.
As a Finance Manager, she works with businesses in the Atherton Tablelands, Cairns, Chillagoe to Charter Towers regions, Dalby through to Dubbo (including Broken Hill, Cobar and surrounds), and the Riverina, Wagga Wagga and Wyalong areas.
Carmel is looking to expand her list of clients in these and surrounding areas. If your business is in need of an experienced finance manager for managing Xero or MYOB or even a mid sized business looking for an ERP specialist, you can contact Carmel through the National Bookkeeping website.
---
-- Did you like what you read? Want to receive these posts via email when they are published? Subscribe below.