Breaking News & Updates
Now you can do more with Xero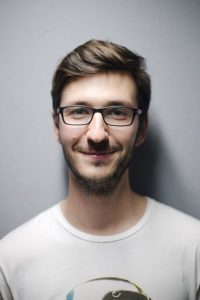 XERO HAS LONG POSTIONED ITSELF as the cloud accounting software for small-to-medium businesses. It's one of the most popular of our online training courses; appealing not only to bookkeepers, but small to medium sized businesses in all industries.
What makes Xero so popular is that it is inexpensive software that's simple to use and has lots of time-saving features.
In doing so, it's basically left MYOB to hold the mantle of the accounting software used by accountants and bookkeepers.
Now, however, Xero is looking to close that gap, with the launch of "Xero HQ"; a data and insights platform for bookkeepers and accountants who are part of the Xero Partner Program.
Xero HQ wants to help you grow
To shake MYOB's stranglehold on the accountant and bookkeeper market, Xero had to do something to differentiate itself and tempt accountants and bookkeepers away from MYOB.
And they're betting that Xero HQ will be the thing that does it. Xero HQ will provide bookkeepers and accountants with data and insights tools so they can provide "advisory level" services to clients.
Xero's focus on "advisory level" services is important here, because it reveals a couple of things Xero plans to do with the industry. The first is to continue to automate many of the tasks a bookkeeper would traditionally carry out — the introduction of bank feeds eliminated data entry, for instance — and the second is to up-skill junior bookkeepers, while simultaneously embedding them within the Xero ecosystem — which will fit nicely with their recently launched Xero Lifelong Learning platform.
What exactly is the Xero HQ platform?
If you're part of the Xero Partner Program already, then access to the Xero HQ platform is free. The Xero HQ platform is essentially a separate workflow that you access online, which provides a number of features not available though your regular Xero software.
These Xero HQ features include the following:
Activity feed: When your clients' GST or activity statements are due, a notification will appear in the activity feed to alert you.
Client list: This is essentially like a contact book, where you can store all your clients' information in one place; even those clients who aren't on Xero.
Explorer: This feature pulls data Xero knows about your clients to help you provide them with better advice, or help you up-skill in areas you know are important to them. For example: it will show you which apps are popular across all your clients, so you can learn how to use them.
Xero HQ app marketplace
The Xero HQ platform also has an app marketplace, which has a focus on apps that will help bookkeepers and accountants with their business. That's different to the existing Xero app marketplace, which is geared towards small businesses in any industry.
The Xero HQ app marketplace is split up into three tiers, depending on the size of your bookkeeping or accounting practice.
Which Xero HQ app marketplace will suit you?
If you've 100 or fewer clients, then you'd be best suited to the "activate" package of apps especially "curated" by the Xero HQ team.
If you have between 100 and 200 clients, then you're best suited to the "energise" package of apps; practices with 300 or more clients suit the "supercharge" package.
It's up to you which apps you switch on, but Xero has eliminated the leg work involved in finding apps to suit your business needs.
Some common third party apps, recommended across all three Xero HQ app marketplace tiers include:
Futrli

: A forecasting and reporting app designed to help control cash flow and accelerate growth. Technically, you can pull all these data out of Xero by running a number of different reports and exporting them into Excel, but this app does all that work for you, and just delivers the insights. Partner pricing starts at $399 per month.



Receipt Bank

: Extracts relevant information from paper receipts and invoices, imports the data into Xero, categorises it, and stores both the data and receipt safely in the cloud. Your clients just snap a picture of the receipt using the Receipt Bank app on their smartphone or upload from their PC.

BOMA

: Is a marketing and advertising platform that lets you export data from Xero and use it for your marketing and advertising campaigns. With BOMA you can create and broadcast marketing and advertising messages across five channels (email, Instagram, Facebook, Linkedin, Twitter), including sponsored advertising posts on those platforms. It also provides you with all the imagery, templates and other design needs to create your campaigns. It's basically a one- stop -shop for digital marketing and advertising. Partner pricing starts at $49 per month.  
Xero HQ is where accounting meets CRM
In essence, the Xero HQ platform is where accounting and customer relationship management meet. Xero provides bookkeepers and accountants with a platform that enables high-level analysis and data management through integrating third-party Xero HQ partner apps.
As I mentioned earlier in this post, Xero HQ serves dual purposes: it encourages bookkeepers to move away from providing basic bookkeeping services to deeper analysis and advisory roles; and they can use the Xero Lifelong Learning platform to up-skill and provide those services.
"Xero HQ serves dual purposes: it encourages bookkeepers to move away from providing basic bookkeeping services to deeper analysis and advisory roles…"
---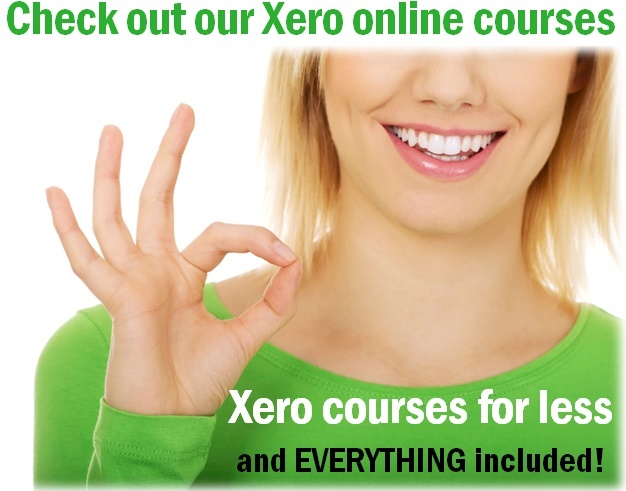 Our Xero online training courses include EVERYTHING for ONE LOW PRICE. Furthermore, if you select our Lifetime Membership option, you'll have LIFETIME access to our ongoing course updates. All EzyLearn courses are accredited by the Institute of Certified Bookkeepers (ICB) and can be counted towards Continuing Professional Development (CPD) points. Find out more about our Xero online training courses.
---
-- Did you like what you read? Want to receive these posts via email when they are published? Subscribe below.