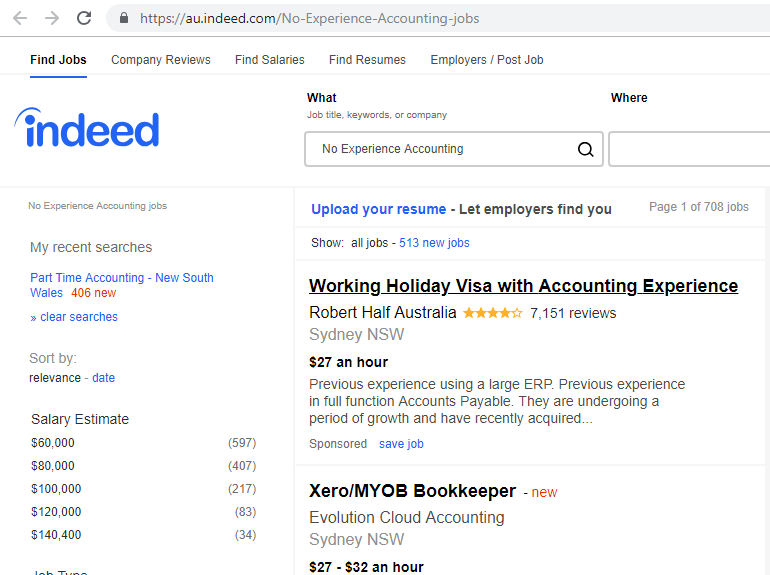 Breaking News & Updates
There are plenty of reasons that you have no experience: Changing careers, new graduate or re-entering the workforce after many years away (like when you've started a family and been out of the workforce as a parent). These circumstances justify your lack of experience but there are things you can do.
Our team has reviewed the features of some of Australia's biggest job boards for accounting jobs and we've used some of the features that can help job seekers receive notifications when new jobs become available. There is hope and there are things you can do.
The most important thing is to just be yourself and be open and honest. There is no benefit in trying to come across as something other than yourself. Once you're comfortable to present your situation honestly you can then explore ways of getting an interview and improving your chances of getting a job.
Go part-time, casual or contract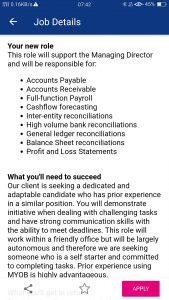 Most full time accounting jobs require experience because they want you to take over the reigns and keep the business running so look for part-time or casual accounting jobs because you'll most likely report to an accounts admin or payroll manager who will be able to give you some help or guidance.
Many part-time or casual accounting jobs will be repetitive but they're available because the business has a high workload – it's a great way to get to know a narrow skill set very well and have the opportunity to broaden your skills on the job as they are required. If your employer likes you there is much more scope to progress in the business.
Accounting Tutors & Student Support
Some of the initiatives our team have worked on to help EzyLearn students find work include the Workface Career Academy Talent Pool and late last year we announced the Accounting Course Tutor program.
If you've completed an accounting Course (Xero, QuickBooks or MYOB) with EzyLearn you can currently register your interest in becoming an accounting tutor for free!
Some other options are to volunteer your time for a short period as an accounting intern or to start your own business.
Some job boards are deceptive
I was shown some information about some of the job boards and their tactics to try and compete with the market leader, Seek. One job board which focuses on part-time work said that they have great relationships with huge employers like the big retailers yet when you look for any jobs available you realise there aren't any.
The other example that seemed strange is this one with Indeed. They have a unique URL link https://au.indeed.com/No-Experience-Accounting-jobs which makes you think there are some jobs available for you. When you visit the link it's hard to find any jobs that don't require any experience. If you find one please let me know.
-- Did you like what you read? Want to receive these posts via email when they are published? Subscribe below.