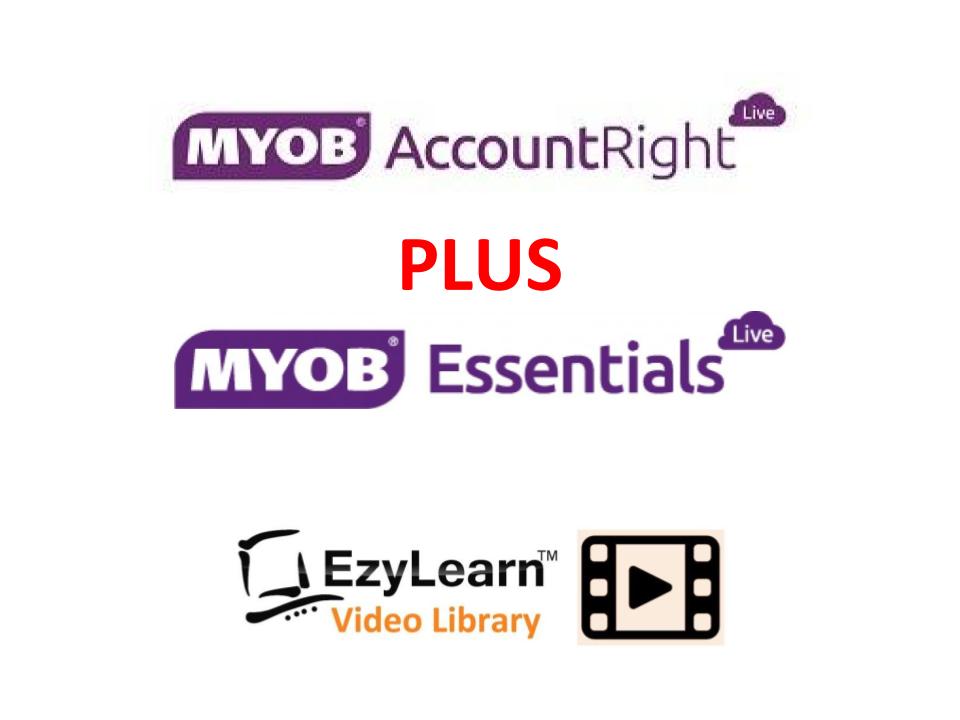 Breaking News & Updates
THE DEFINITION OF a training course has changed a lot over the last 20 years. With new online internet technologies comes new ways of learning. The concept of the "micro course" is gaining momentum as students look for information when they need it, known in the industry as "just in time learning".
There are lots of time and cost pressures for students as they juggle part-time work, kids and mortgage payments. As a result, we're launching a brand new Online Training Service for past EzyLearn students AND new students — EzyLearn's Video Training Library Membership.
EzyLearn's Training Video Library Membership is perfect if you want to access a training video library AND online student support to learn new skills and get your work done! 
Note: Remember that we create our instructional videos AFTER we've designed the training story and exercises in our training workbooks. This means all of our videos are designed and created in a logical order to demonstrate what you need to start with and what happens next.
Repeating or Resitting a Course
With over 10,000 paying students over the last 20+ years we have a lot of people come to us who just want to do a refresher. This is usually because they haven't used the software for a few years (maybe they've had kids, they've worked in different jobs that didn't require those skills etc). We also have inquiries from students who've done a TAFE or vocational course, but who haven't used their new knowledge and need to brush up. 
Revisiting Course Material
EzyLearn students can revisit their course material an unlimited number of times during the 12-month period after they enrol (with Lifetime Access you can access the course for life!) If you've opted for the 12-month access option, it tends to be when you need to brush up on your skills a few years later that you might need to re-enrol into the full course. But with our new software training libraries you don't need to enrol into the entire short course, just the video library!
Key Points: 
The main points to note about our new Video Training Library Membership: 
It's a low annual membership fee
You get access to EVERY training video we have created for the software library you sign up to
It includes set up, daily transactions, data entry, accounts receivable and goes all the way to bank reconciliations, GST & BAS, reporting and payroll
You will get any help you need from our friendly online support team
Who Is It For?
Past Students
Some of our past students want to access our training videos several years after they've completed their course to learn the new features or update their skills on more advanced features that they haven't used before.
Job Seekers
This is a  terrific low-cost MYOB training and support option that you can start today and learn quickly to give your confidence a boost when applying for jobs or attending job interviews. Find out more about  the kinds of jobs you can go for when you do an EzyLearn training course.
Current Accounting or Payroll Staff
We cater to lots of people working in the accounting job space! If you are currently in an accounts job and need help on how to do something you've never done (like an additional accounting software package to add to your skills) our "just in time learning" system enables you to login at any time, from anywhere. It will get you up-to-speed with the accounting software package of your choice  and get the job done quickly. 
Business Owners
It's tough to run a small business and sometimes you need to be a jack of all trades. EzyLearn's MYOB Training Video Library will help you get answers quickly without waiting to hear back from your bookkeeper or accountant about how to perform common bookkeeping tasks. Sure, you still need these professionals for advice and coding based on your circumstances but we can get the time consuming stuff sorted out quickly.
Bookkeepers & Accountants
There are times when you are just trying to do too many things and you don't have enough time! Need some training quickly? No problem; look up the specific issue you need help with quickly and seamlessly in the EzyLearn Training Video Library and watch our concise and to-the-point videos and finish your work quickly.
Want to find out more? Check out our information and sign-up page for the NEW MYOB Training Video Library Membership
-- Did you like what you read? Want to receive these posts via email when they are published? Subscribe below.