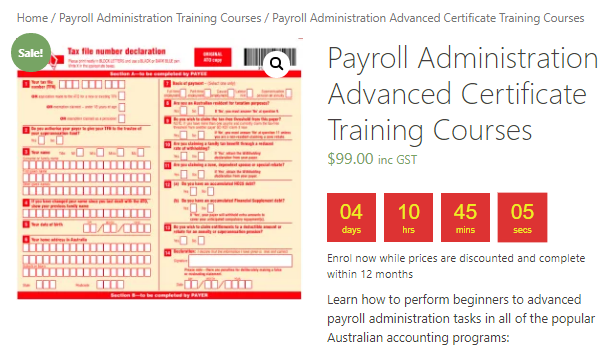 Breaking News & Updates
One reason I love online training and how it offers exceptional value for students who are looking for work as well a those who are currently working is that they can ask questions and have them answered using EzyLearn ANSWERS.
We had a recent student who enrolled into our Xero Payroll Training course because she needed to get up to speed on Single Touch Payroll (STP) but she was already behind in her obligations. This is what we did for her.
Xero Accounting & STP Payroll
Xero may not be the best accounting software for inventory management but it does handle lots of other things very well. A recent student completed the Payroll course but realised that they had to catchup for past transactions where she wasn't setup with Single Touch Payroll. 
Our Xero Payroll course includes information about STP but we didn't have the instructions for this particular tasks so we answered the students question and now have some training materials in development mode in our ADP Payroll training program. 
ADP Payroll Training and more
We are creating new training course materials everyday and much of the new and updated content comes from student questions as they are working in the field as bookkeepers trying to solve problems for their clients and employers.
Some of the digital marketing training course material comes directly from our digital marketing consultants at virion.
I thought I'd include a link to a nice little video I discovered while writing this where the ATO interviewed small business owners (and accountants) to speak about Single Touch Payroll. 
MASSIVE Payroll Training Course Discounts
If you need to upskill in all aspects from beginners to advanced in payroll administration tasks using Xero, MYOB or QuickBooks.
Check out our current massive Payroll Course discounts.
-- Did you like what you read? Want to receive these posts via email when they are published? Subscribe below.