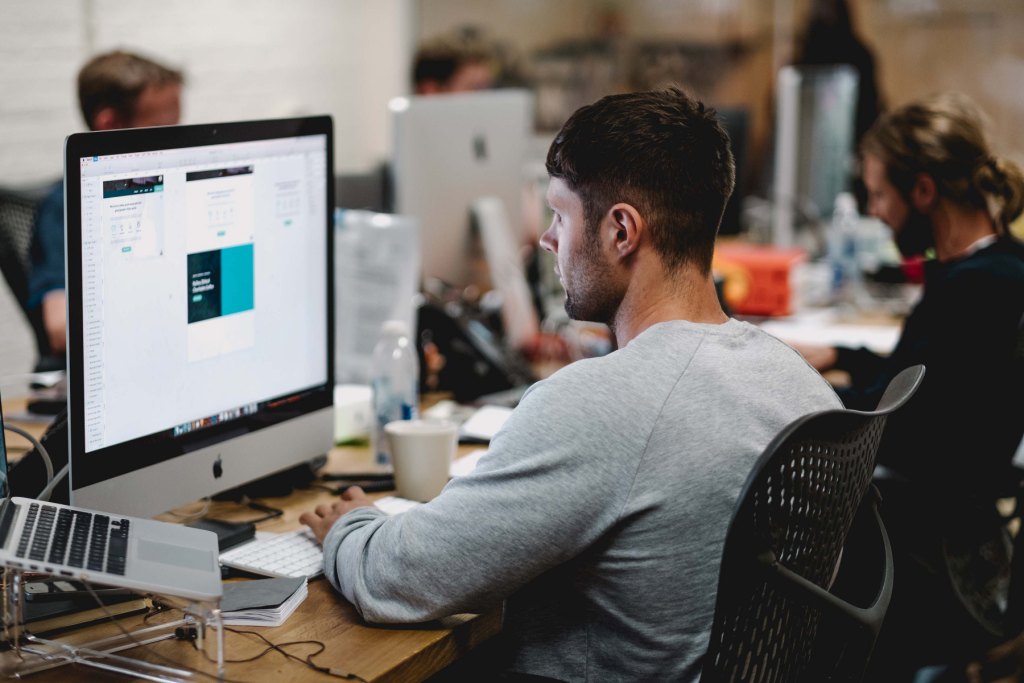 Breaking News & Updates
Do you know how to use Microsoft Word? Oh, yes.
Can you show me how to change the alignment of these paragraphs, put bullet points here and make the image aligned to the right side of the text? Um, I'll give it a go. 
This is a common scenario in conversations I've had with students looking for office admin and support jobs. Some people think that just because you can type they can use Microsoft Word but that's not the case and when I look at the high number of office jobs that require good data entry skills it makes these skills very important! Here's our offer for October.
The Microsoft Office Academy is a complete collection of all the courses we have in Microsoft Word, Excel, PowerPoint and Outlook. It contains hundreds of short video tutorials that show you how to create over 100 different types of Microsoft Office files (these files are also included). 
Microsoft Office Training Course Case Studies
The most interesting and engaging way to learn something new is by relating it to something you already do, want to do, or may need to do in the future. Every time we create a micro course or case study it has been the result of an activity or exercise we performed for our own business, for that of a student or someone we know who needed to use software to work something out or solve a problem. 
When do students want to learn Microsoft Excel?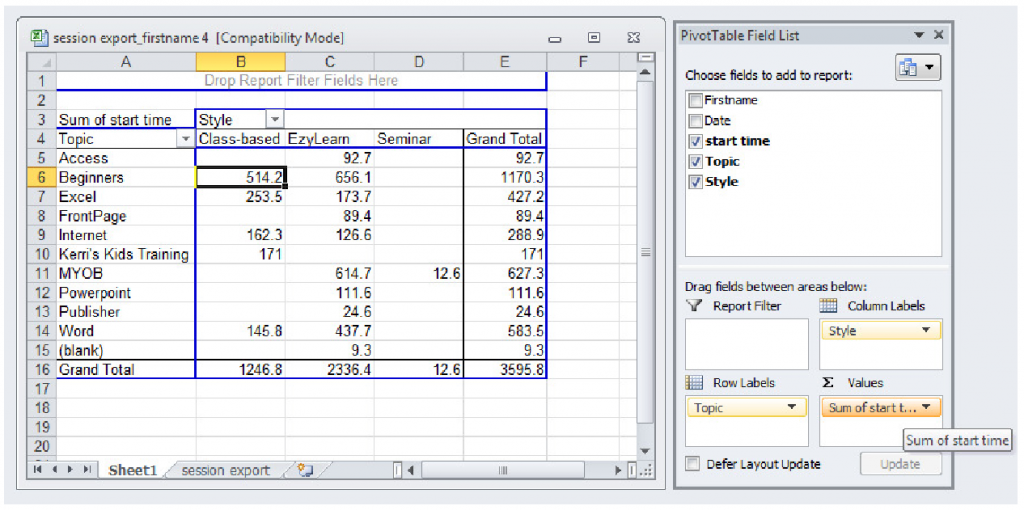 EzyLearn had a training centre in Dee Why in Sydney with a couple training rooms and several trainers and it was my job to create a timetable for when our courses would be offered to students. I would need to know 3 months ahead and then allocate a course to a particular training room as a designated time with a trainer. This was important because we'd then put ads in the local newspaper and show the dates that the courses were starting.
This type of asset or resource allocation is very common in most businesses but the knowledge can also be transferred to a retailer or wholesale who has information about how long their best selling inventory items. You can combine information about how long it takes to sell, best selling seasons and the quantities and use this to forecast sales, revenue, profit etc. 
We had lots of student enrolment data to work with
Luckily after delivering face to face training for several years we had a lot of data to work with so we put student attendance records into an Excel spreadsheet and created pivot tables and pivot charts to understand the data.
The important data I was looking for was things like:
Time of the day to schedule selected courses (we were doing a lot of basic computer skills and emailing back then!)
Which days of the week or whether Saturdays were a good day, and of course 
Which courses to run
Once we analysed the data the decisions were very easy to make and that is the power of not just office admin software like Excel but real life and realistic case studies. 
See this and the other topics in our Microsoft Excel Intermediate Training Course
Office Admin and Accounting Course Case Studies that teach more than just how to use the software


I recall how dry some of the training materials were when I was completing by Applied Finance qualification so I tried to apply what I was learning to ordinary every days things that I was doing. It made the learning more fun, it allowed me to relate better to the knowledge and it was a way of regularly repeating what I had to learn. 
Here are some of the case studies we've used for selected courses: 
PowerPoint Presentation about why you should invest in shares & the key information about them
Excel Spreadsheet that proves how much money you save by paying a lump sum straight off the mortgage for the family home
Xero Project to show how important it is for tradies to keep track of every little expense in products AND staff to make sure they're making a profit (not a loss)
The fantastic return on investment you'd make if you invested in a granny flat in your back yard and rented it out (more realistic for people living in Newcastle than Sydney these days)
The credit management process of a "tradie-style" business that combines products and services to provide a quote and then has to deliver the solution to their client.
PowerPoint presentation about the benefits of having filtered plumbed in water in your offer rather than bottled water 
Read about our Accounting and Office Administration Case Studies
$200 Off the Microsoft Office Academy COMPLETE Training Course Package
We have a special offer running at the moment that gives you a $200 discount off the discounted price of the Microsoft Office Academy Training Course Package. The details are: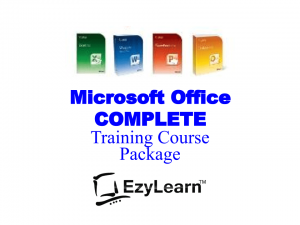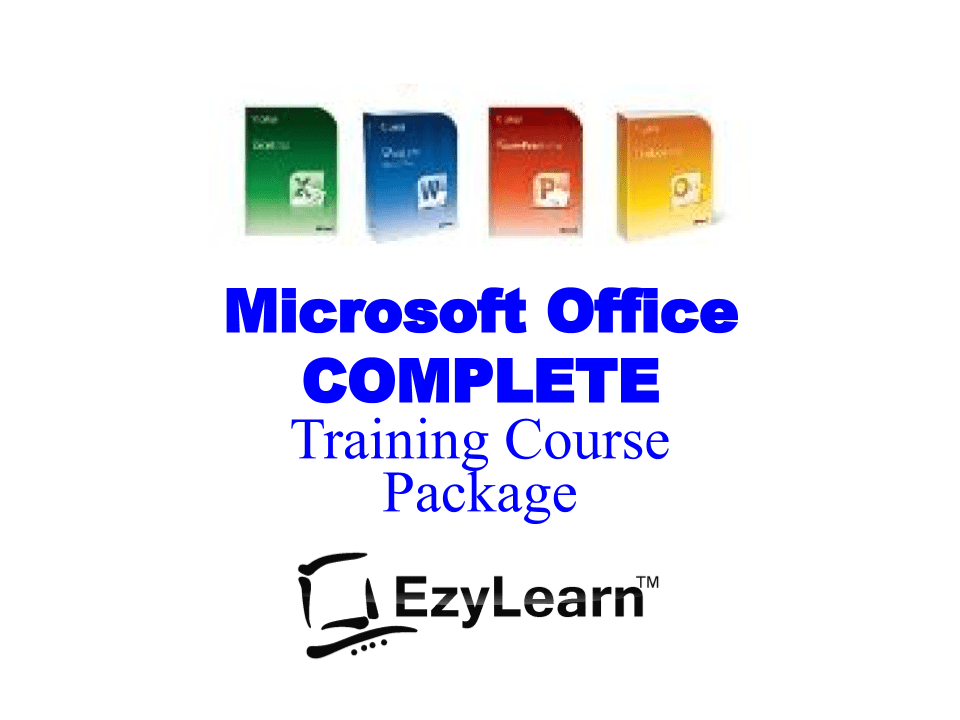 Discount Coupon Code: MOAC
Discount: NOW $200 OFF – Limited Time Offer
Training Package: https://bookkeepercourse.com.au/product/microsoft-office-academy-complete-training-course-package/
-- Did you like what you read? Want to receive these posts via email when they are published? Subscribe below.