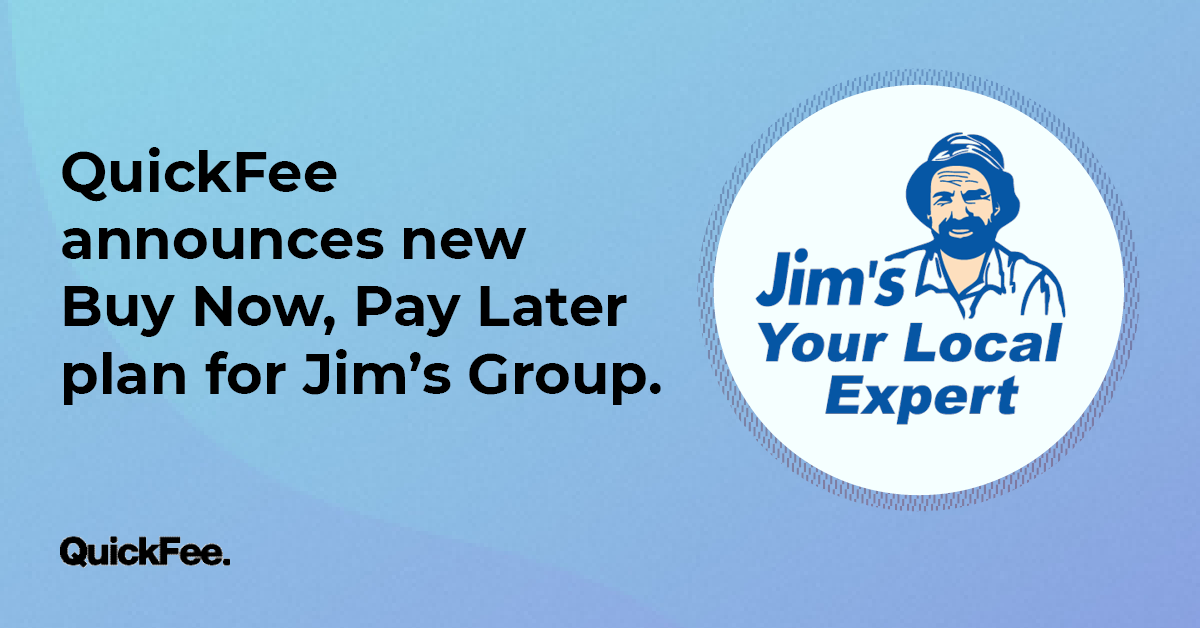 Breaking News & Updates
'Buy Now Pay Later' (BNPL) services are becoming more and more popular with consumers and businesses across Australia. There are the big ones – like Afterpay and Zip Pay – but Australian company QuickFee is working to grow their presence and stand out in the market.
Since 2009, QuickFee has focused on providing financial services, such as BNPL schemes, to professional firms like lawyers and bookkeepers. And they've been successful – boasting on their website that "more than 65% of the top 100 accounting firms and many legal firms" use QuickFee's services.
Their recent partnership with Jim's Financial Services is continuing this trend, and the institution of a Buy Now Pay Later service for Jim's Group franchisees could mean that Jim's Bookkeeping will have an Afterpay option for its clients. But what will this look like?
Buy Now Pay Later with Jim's Pay Plan
QuickFee has acquired the rights to operate Jim's Pay Plan – the Buy Now Pay Later service used by the 4,400 franchisees under Jim's Group. With QuickFee, the service will allow customers to pay in four, six, nine, or twelve monthly, interest-free instalments.
The partnership will look pretty similar to QuickFee's own Buy Now Pay Later instalments product. In both, the franchise is paid the full amount owed in two days, and QuickFee 'holds' the money in the customer's credit card until they complete their instalments. One big difference with the partnership with Jim's Pay Plan is that debit cards will also be accepted – which was lacking in QuickFee's own plan.
Customers using Jim's Pay Plan will be directed to QuickFee's payment portal, which they can access through a variety of digital avenues, including QR code, invoice or quote link, text to pay, or computer, tablet or phone.
The rollout, which commenced December this year, is initially for Jim's Antennas, Jim's Fencing, Jim's Security Doors and Jim's Pest Control divisions. But in QuickFee's announcement of the partnership they certainly seemed hopeful they could spread the service across the broader Jim's Group. Considering the agreement operates for 20 years with the option to renew, it's highly likely.
What's the deal with Buy Now Pay Later?
If Jim's Bookkeeping were to implement Jim's Pay Plan, it would certainly be a good asset for both franchisees and customers. Especially considering QuickFee's integration with Xero, which they say is "designed specifically for accounting firms", the new Jim's Pay Plan would increase franchisees' cash flow, yet still allow customers to delay payments.
Jim's Bookkeeping specifically provides local services to generally small businesses, so the multi-option payment plans supported by QuickFee's system is advantageous for smaller companies.
"Powering Jim's Pay Plan with QuickFee supports business growth for franchisees by providing an easy to use, fast, and secure payment offering, while improving franchisee cash flow."

Eric Lookhoff, CEO of QuickFee
It should also be noted, however, that anyone can apply for QuickFee's Buy Now Pay Later instalment service – the one that Jim's Pay Plan is based on. And it's a pretty easy process. QuickFee even claims it takes only two minutes to sign up for the service, and then immediately begin accepting instalments.
So whilst QuickFee's partnership with Jim's Financial Services allows for a more targeted BNPL system, it isn't a service entirely exclusive to Jim's Group franchisees like Jim's Bookkeeping. If you're a sole-trader bookkeeper, then Jim's Pay Plan won't be the make-it-or-break-it factor in deciding whether to join Jim's Bookkeeping.
If you're willing to handle the administrative tasks of setting up your own QuickFee instalments service, then there's no reason you can't start your own BNPL services for your customers.
Get training in all major accounting programs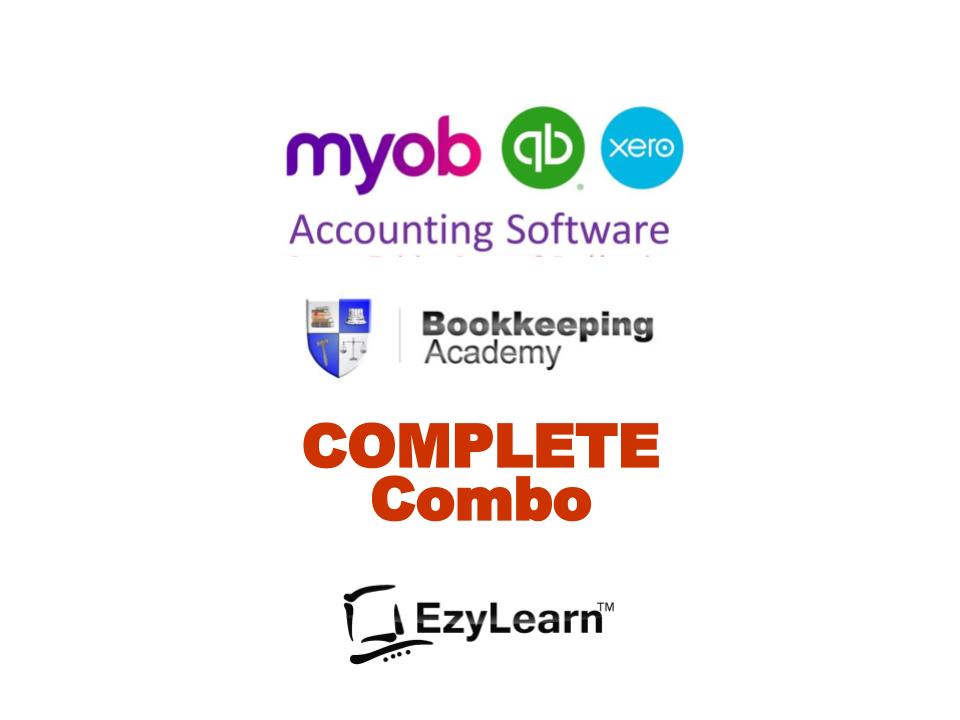 Interested in bookkeeping? Check out the Bookkeeping Academy COMPLETE Combo Training Course to gain skills in confidence in these accounting software:
MYOB AccountRight
MYOB Essentials
Xero Accounting
QuickBooks Online
The Bookkeeping Academy Complete Combo training course package is available on a payment plan and we use DebitSuccess to manage this for us.
-- Did you like what you read? Want to receive these posts via email when they are published? Subscribe below.