Breaking News & Updates
Am I a bookkeeping nerd or is everyone else also seeing these "financial" advertisements for tax lodgement, easy bookkeeping and 6 month FREE access to accounting software?
It's interesting to see a new accounting software company appear in Australia despite the fact that many have come and gone in the past – particularly during this market downturn for technology shares! Their offer is pretty compelling though..
Okke, from Adelaide
Okke has a very smart and simple website and their offer of 6 months FREE access WITHOUT having to enter your credit card details is VERY Compelling.
The company has also covered most of the features that small business owners want, including:
Simple Bookkeeping
Bookkeeping that is helpful
Organised bookkeeping with no learning
Complex reporting made simple
Track your expenses without the cost
Get paid faster
Easy invoicing saves you time
Try FREE for 6 months
Aussie bookkeeping software
The last accounting software program I recall that offers this range of features was Wave Apps (fantastic accounting software from Canada) but they withdrew from the Australian market to focus on it's core market of North America.
One of the big differences between Okke and Wave Apps is that there is an ongoing cost to use Okke if you want to continue after the first 6 months – $18pm, which is a fantastic price!
Simple accounting software which requires no training
It seems that Okke are focusing on the phrase simple accounting software as compared to Xero's beautiful accounting software slogan. It's also fascinating to see them use the key phrase "requires no training" because everything requires a little bit of knowledge to know how to use. In my experience you can learn everything without training but you have to be "that kind of person" who just throws themselves into it and learn as you go.
I learnt how to use various different software programs over the last several decades because I love learning about new software. Most people "have to use software" to be more organised and productive but unless they like jumping in and learning new software they might need training. Most business owners simply pay someone else to use their accounting software for them so they can focus on their own work.
In their early days I recall Xero promoting the fact that you don't need a bookkeeper to use Xero because it is so intuitive. The problem is not the software but bookkeeping knowledge and that is why we include basic bookkeeping training in all our bookkeeping courses.
Interesting to see Cashflow Manager at the same time
I have to confess what I love most about marketing is that you explore every alternative you can possibly find to win new business and customers. At the same time that Okke was being advertised I noticed ads for Cashflow Manager only to discover that they are both the same company! Geez, you can have a lot of fun with marketing.
I only discovered that Okke is owned by Cashflow Manager by looking for the company name for Okke. What I found in the terms and conditions is that Cashflow Manager in Adelaide own Okke.
What's interesting is that Cashflow Manager only offer a 30 day free trial period.
My team dug a little deeper to discover that Cashflow Manager is the brand for the bookkeeping platform that takes care of the PAYG, BAS, payroll etc and they seem to have the same problem with their software development past as MYOB in that their base software model is a Windows based app. Not only that but once you start exploring all the different versions and models you discover that the monthly subscription cost starts to reach close to that of Xero accounting software.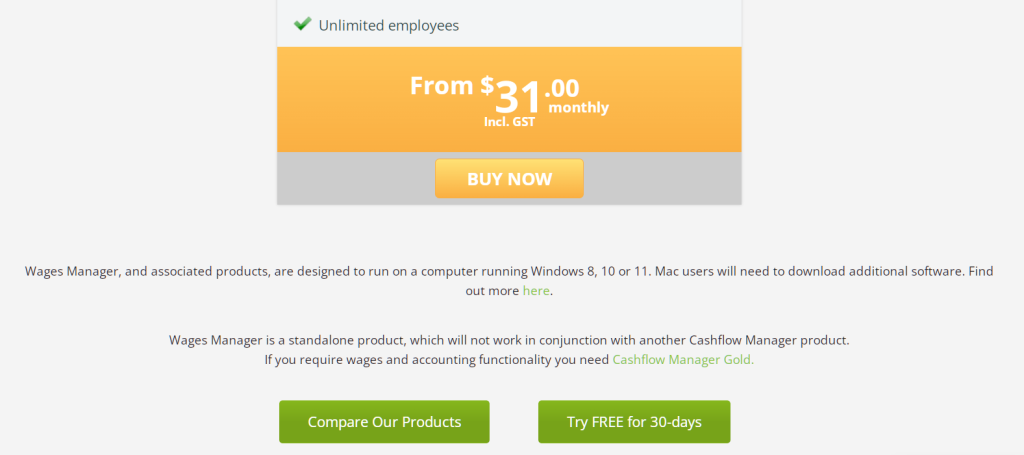 I don't want to rain on their parade because I think that many small and particularly micro businesses need a low cost accounting solution to help them manage their accounts and the Okke price point is fantastic – so too is the 6 months free trial period.
30-day Money Back Guarantee on MYOB & Xero Courses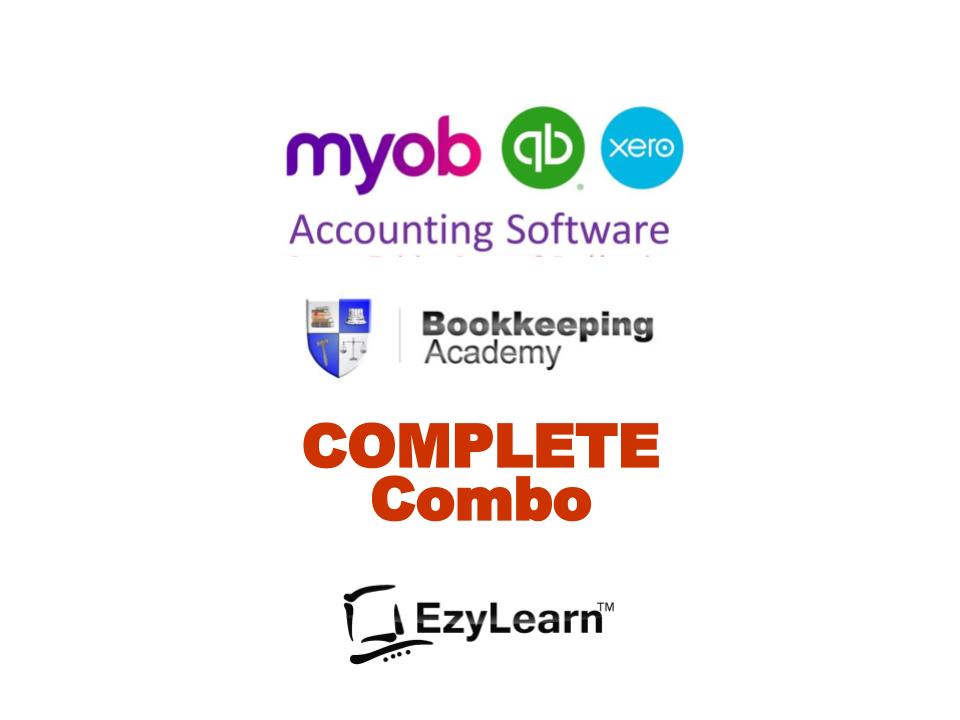 If you are looking for accounting work and need to upskill in the market leading accounting programs you can't go past MYOB and Xero.
If you have graduated with an accounting degree but have not used these small business accounting programs you'll discover that MYOB has two popular versions that you'll need to learn (MYOB Business PRO and MYOB AccountRight), and you're eligible for the FREE Student includes with these training course packages.
EzyLearn offers all of these in a combination course package called the Bookkeeping Academy COMPLETE TRIO course package. Look for it in the above link.
-- Did you like what you read? Want to receive these posts via email when they are published? Subscribe below.