Breaking News & Updates
Online Inductions for Rapid Learning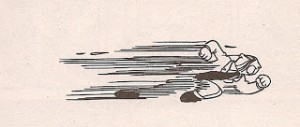 I've written in the past about how our MYOB courses help students get inducted into the role of a bookkeeper because they take them through the steps a bookkeeper goes through in the daily operations of a small business. I've also written about the various other benefits of having an induction course:
Induction for contractors who come to work at your site
What you should include in an induction course.
I am writing today to let you know that we are in the final stages of completing a course that teaches you how to create an online induction course! We have been creating online courses for over a decade and have gone through the course creation process hundreds of times and we realise that many companies need to create their own induction courses.
Rapid Induction for New Staff
Just the other week I was speaking with a successful small business bookkeeper who asked me about the best way to get his new staff up to speed. After a long conversation it dawned on me that this person needs a system to educate his new staff about his business. He needs an induction course for new staff to get them up to speed rapidly and if he created this course as an online course he could save hundreds of hours in person-time over the course of each year.
I explained that he would just need to convert any written document into a presentation using Powerpoint, record audio over it as a video presentation and then come up with some test questions and…. then I realised that most people aren't as familiar with this stuff as we are.
Create an Online Induction Course
If you are interested in creating an online induction course to enable rapid induction of your staff, contractors, even customers then stay tuned as the launch date of our course is imminent. If you would like to learn but at this stage just want one created for you then learn more about our online induction course creation service.
-- Did you like what you read? Want to receive these posts via email when they are published? Subscribe below.