Breaking News & Updates
Learn How to Run a Business Online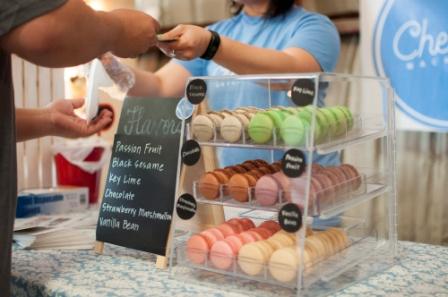 In a post I published about starting your own business, I said that all small business owners should have an understanding of traditional and digital marketing. You'll be surprised how many don't!
All businesses have a digital aspect to them these days so it's vital that business owners and managers know how to manage the digital aspects of their business.
This starts by understanding some of the terms used and how websites, domain names, hosting and the Google search engine works.
It doesn't matter whether you intend to start a fully digital business (i.e. a home based bookkeeping business or online shop for example) or if you will start a more traditional bricks and mortar business (a cafe, retail clothing or gift shop, or some other business with office or retail space), you need to understand how to use the internet to develop new leads, engage with your existing customer base, and build your presence online.
Register for Our FREE Digital Business Foundations Course

I created a free Digital Business Foundations Course to help new and existing business owners understand how to digitise their business. You can register for our free Digital Business Foundations Course (scroll about half way down the page) to begin receiving the free course content. Some of the things you'll learn include:
Insights into websites

Domain names

Web hosting

How Google Search works

How businesses use Content blogs for SEO

What SEO really is, plus much more.
Each of the principles discussed in the free Digital Business Course were applied to EzyLearn, when it transitioned from a bricks and mortar training centre business to an online only training business, and have been used by 123ezy, which provides content marketing for real estate agents, content writers and bookkeepers across Australia.
Case Study: Baby Massage Business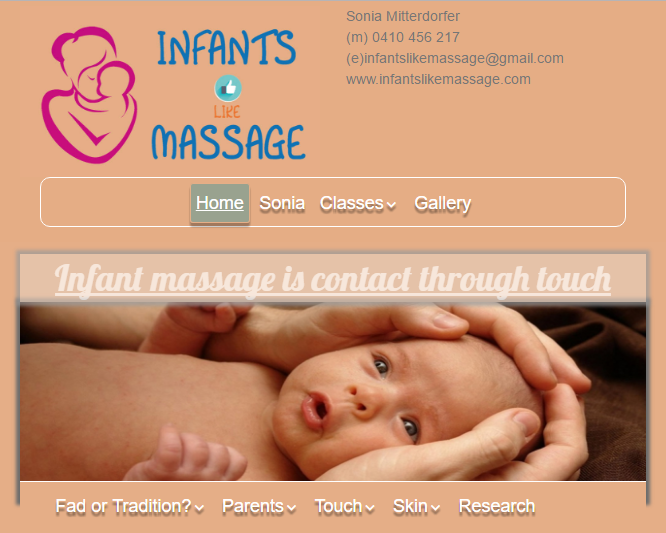 I wrote about Sonia Mitterdorfer and her baby massage business in August this year. For most of her working life, Sonia had been a registered nurse. After raising her family she wanted to return to the workforce in some sort of meaningful capacity and heard about baby massage. Her first introduction was a seminar (incidentally, run by a middle aged bloke holding weekend retreats helping new parents understand and bond with their babies!)
Sonia had her website created by a registered BAS agent who wanted to have add another feather to her bookkeeping bow (and wanted to do more "creative" work). Sonia's website has been pivotal as a means for her to demonstrate her credibility and explain about the nature of her work.
There's Much More to Domain Names
So many business people think (wrongly) that a domain name is simply the cost of a website, but that's just the name — you need to:
point it (DNS) to a web host
set up your email at the web host (I prefer to outsource that to Google Apps — now called Google G Suite)
install website design software like WordPress
create the pages and menus
insert images (source them and edit them)
write some words (that Google thinks are relevant).
Don't worry if you feel a little bamboozled — we cover all of this in our WordPress course!
Add an Online Dimension to Your Business
The majority of people, when they're looking for a product, service, restaurant, cafe, real estate agent, bookkeeper, virtual assistant — online training course, even — will search online. Even if you think your business is already doing well, if it's not optimised to deliver online leads, then it could be doing much better.
Reach your business's full potential, register for our free digital business course to start a digital business or transition into one today.
-- Did you like what you read? Want to receive these posts via email when they are published? Subscribe below.