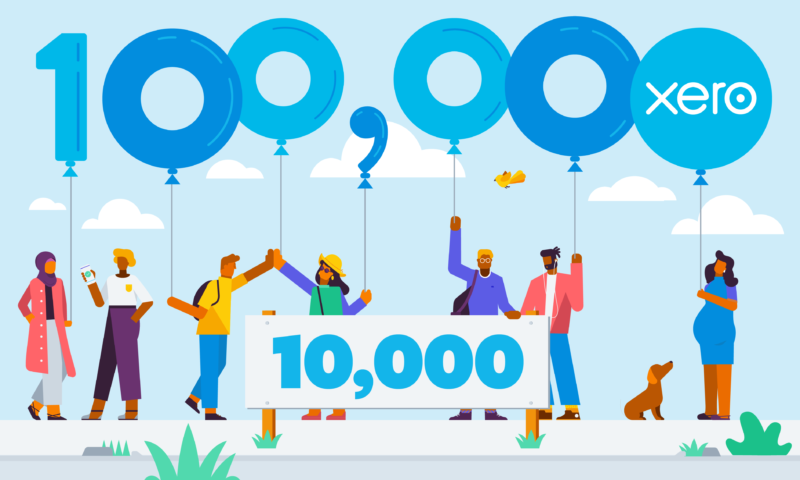 Breaking News & Updates
Xero Certification is designed for contract bookkeepers to increase the number of customers who use and support the software.
Like all "partner" programs offered by software vendors including MYOB and Intuit QuickBooks the purpose of these programs is to increase their "channel to market" but it may not always suit every student.
We've had some students who've inquired recently have asked if we can give them Xero Certification when they successfully complete our Xero COMPLETE training course package. The quick answer to this question is that we can help them get accreditation from the Xero Partner we work with!
Xero issue Xero Certified Partner qualifications as well as their Xero Payroll Certified qualification and the wording for these programs reveals their goal:
work efficiently, minimise errors, and help clients avoid issues
The keyword for all the partner programs is the goal to help clients, but most students are interested in finding work and getting a job!
Recognised and Trusted by Employers
Most students that we've spoken to want to be committed to an employer who hires them to do their bookkeeping and we've helped over 10,000 of them.
See which employers trust EzyLearn for their bookkeeping skills.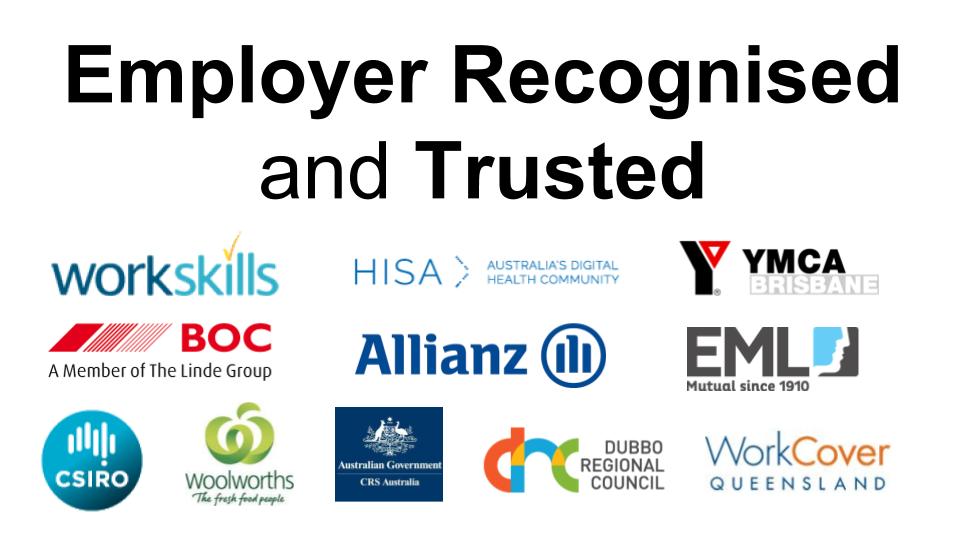 Employers are looking for someone who'll
do a great job for them at a reasonable wage,
use their softskills to help the business communicate important customers and suppliers, and
stay in the job for a long while, even when there are some challenges
For these reasons and more, most employers prefer to hire a an accounts person on PAYG wages rather than someone who they hire as a contract bookkeeper. Employers see contract bookkeepers as either a temporary solution or someone they call in when things get tricky or they have to solve complex problems.
Micro businesses need an office administration assistant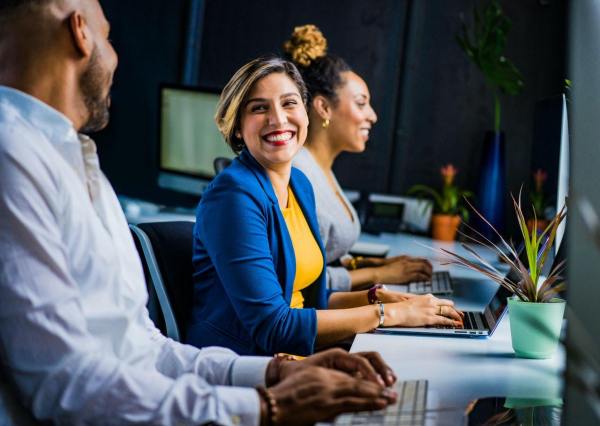 If you're looking to work for a very small business you might find that they'll hire a contract bookkeeper because they don't need to hire someone in accounts full-time for 38 hours a week. If this is the type of job you're looking for then you might find the Online Business Administration Certificate Training Course Package more valuable – it includes Xero AND MYOB Accounting skills as well as Microsoft Office training.
Xero Certified Payroll and Advisor partner programs are suited to students who want to go into business for themselves and that involves an entirely different way to finding work.

Steve Slisar, EzyLearn CEO
You'll basically need to find prospects, quote for work (and compete with many other bookkeepers), manage your own time, invoice for work done etc
Xero Payroll Certified Advisors cannot automatically provide payroll Services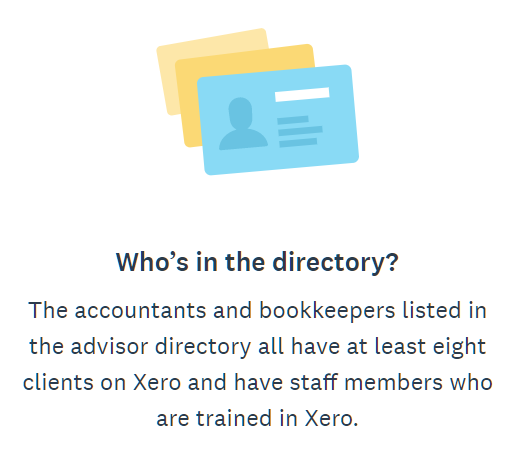 Payroll and BAS services are very closely monitored by the Tax Practitioners Board because they relate to Federal taxes that are reported to and collected on behalf of the Australian Taxation Office so that have to be right and signed off by an accredited BAS Agent or Tax Agent.
I've heard stories from bookkeeping firms who describe their dialog with the TPB regarding claims made on their website regarding BAS services – the need to mention your BAS Agent's number if you are promoting BAS services as a contract bookkeeper.
If you are going to promote that you can perform BAS and Payroll services you need to be a BAS agent or be performing work for them and on their behalf.
The first step if you want to head in that direction is to complete a Cert IV in Bookkeeping and Accounting.
Employers want skills and experience but not contractors
It might be a good idea to become a Xero Certified Advisor but it may not be exactly what an employer is looking for.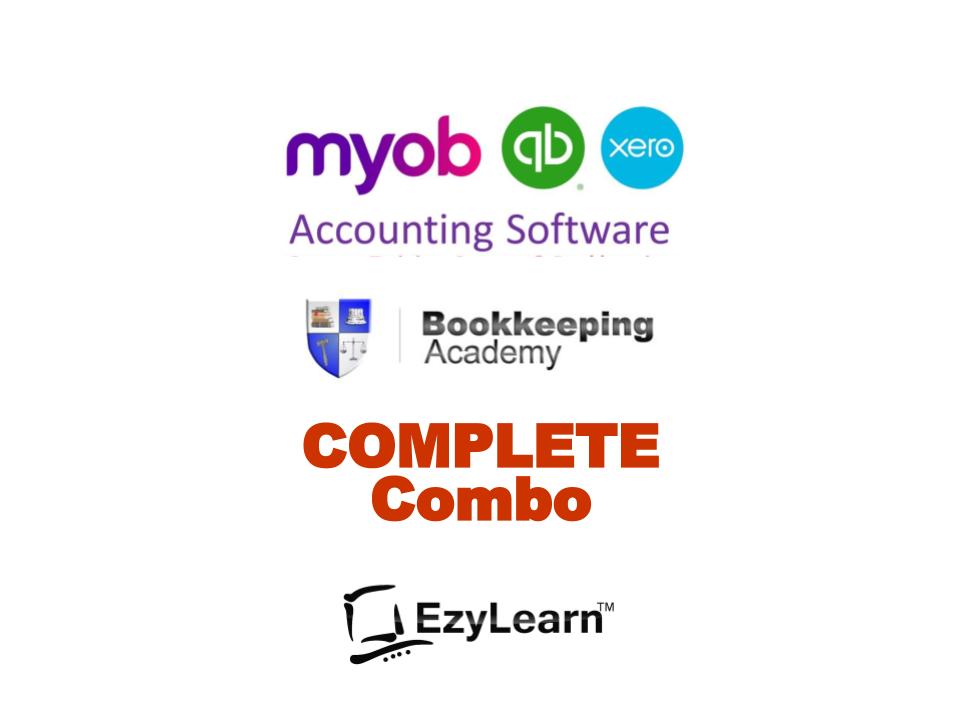 Contract bookkeepers who operate their own micro business as a bookkeeper join Xero's Partner programs because it makes it look like they have a close relationship with Xero, but with over 100,000 Xero Partners you'll have a lot of other job seekers to compete with.
You may as well also join MYOB's partner program and Intuits QuickBooks Advisor program.
Our Bookkeeping Academy COMPLETE Combination training package includes training in how to use all of the major accounting programs without the need to commit to a particular software vendor.
PSST… we can help you get your Xero Accreditation
If you really want to get Xero Certified you'll be happy to know that we've teamed up with a Xero Partner who will help you achieve this certification after you complete our Xero COMPLETE training course package – read more.
Trial us now and get your free Xero training workbook and online course samples
We can boast all we like but wouldn't you rather see our training and student support for yourself?
As a training course creator we create and support students directly and manage our own University grade learning management system so you get: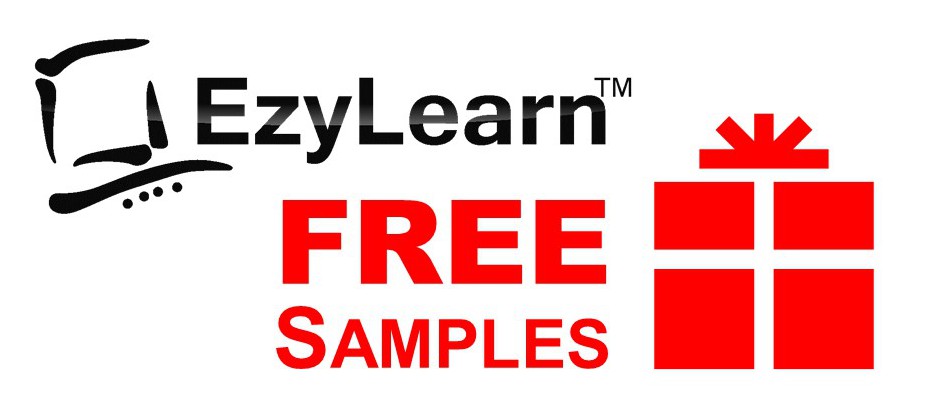 Good value for money
No extra costs for training manuals
12 months course access
Low cost ongoing access, even lifetime, if you want it
Multiple methods of support including phone, SMS, email and website chat
Get your free Xero training course sample and trial now
-- Did you like what you read? Want to receive these posts via email when they are published? Subscribe below.