Breaking News & Updates
Payroll Administration training course BUNDLE includes Advanced Payroll Skills in MYOB (AR and Business), Xero and QuickBooks Online. Now discounted! bookkeepercourse.com.au/produ…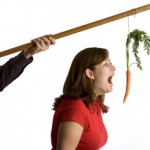 If you're working as a contractor and using an Australian business number (ABN), rather than a tax file number (TFN), you're self-employed, and this means you will need to invoice your customers for the products or services you provide in order to get paid.
If you've only ever worked as an employee before, you're probably used to being able to set your clock to payday, but unfortunately this isn't often the case when you're a contractor.
Getting paid late — or worse, not at all! — can seriously affect your cash-flow, and in turn, affect the success of your business, which is why we cover things like financial planning in our Small Business Management and Start Up Course.
Accounts Receivable Training & Tips
Designing Your Invoice
When you're first starting out, getting paid is usually the only thing you can think about, which is why it's important to remember that the sooner you submit that invoice, the sooner you'll get paid! But first, how the heck do you design an invoice, anyway?
There was once a time, when contractors and the self-employed had only two options: toil away, creating an invoice in Word or Excel; or buy a rather expensive piece of accounting software, like MYOB. If you're so inclined, you can still do both of these things — and depending on the scale of your business and your business needs, MYOB could be a sensible purchase — but, behind the door marked 'internet', there's also option number three: use a cloud-based invoicing program.
Introducing Cloud-Based Zoho and Xero
One such cloud-based invoicing program is Zoho Invoice, which we've written about previously, and who also offer a range of other small business solutions. There's also Reach Accounting, which we offer an online training course in, as well as Xero and an infinite number of other online accounting software packages.
Each accounting package makes creating and submitting an invoice, quick and simple. But does that necessarily guarantee you'll be paid on time? Well, that really depends on the client. However, there are a couple of things you can do to speed up the process and ensure you're paid on time.
Speeding Up the Time to Payment
Discuss and reinforce your terms
When you first start working with a new client, discuss your terms with them upfront. We've found that a verbal conversation with a customer tends to stay in front-of-mind more than a line in an email or on an invoice.
Make sure you've got the right contact
Often the person who commissions or hires you isn't the person who pays the bills – this is usually the responsibility of accounts payable, so make sure that the person you're sending invoices to is the person who'll eventually pay you — you'd be surprised how much time this saves!
Include payment details & Options
This is an obvious one, but you'd be surprised how many invoices are sent out into the universe without details of how to actually pay them. Make sure you include your bank details, or if you're going to use PayPal, make sure that you set up your payment gateways properly.
Use email to communicate
If you usually hand someone a hardcopy invoice, or you still fax or mail your invoices, stop now! This is dated and there's the risk your invoice will get lost — and that means, no money for you (and also no dinner or hot showers, either!). Most accounting programs, if not, all of them, have the functionality to email your invoices to multiple contacts once you've created them. This is extra handy, if, as in the situation above, you have two contacts at the company you're working with.
Offer incentives
We don't recommend all businesses do this — and certainly not the cash-strapped freelancer or virtual assistant — but if your business has a high turn-over of invoices, and you've reached a place where you can feasibly offer customers who pay before the due date a discount off their next bill (or whatever alternative  you can come up with), do it. It never ceases to amaze just what someone will go through just for a little free loot.
Clean, clear and concise
The cleaner the design of your invoice, the clearer your terms are (i.e. in bold, large font and with a moving GIF, if necessary) and concise your invoices are, the quicker you'll be paid. If your clients don't know when to pay you or what they're paying you for (hint: make sure you make your products and services clearly identified and easily trackable in the item/description section of your invoice) and they have to query these things with you, this is another hold-up in the payment process.
Check out our Accounts Receivable Training Courses in Xero, MYOB and QuickBooks Online
***
There are plenty of horror stories from sole-traders, contractors and freelancers who haven't been paid by clients. To avoid being one of them, it's important to get your invoices right. If you've never invoiced someone before, it's a good idea to have someone else look over your invoice before you submit it to your client.
-- Did you like what you read? Want to receive these posts via email when they are published? Subscribe below.