Breaking News & Updates
Use PPT to "teach" your clients how you do business
PowerPoint has many different uses, chief among them being a sales presentation for prospects. Another excellent use for PowerPoint is to illustrate your sales process, and then add it to your website.
If you're a bookkeeper or real estate agent or someone else who sells professional services, rather than products, providing valuable information about your business or explaining the way it operates can help convert more visitors into customers.
People scan for valuable information
Most of the time, when someone comes to your website for the first time, they're scanning it to see if you meet a certain criteria they have for a potential supplier.
This could be based on price, services, turnaround times, or something else. If they can't find this information quickly and easily, they'll generally move on somewhere else.
Use PowerPoint to convert visitors
Creating a PowerPoint presentation that contains this information, which you can upload slide-at-a-time, or altogether as a video, is an excellent way to present this information to visitors of your website.
How you determine what to include in your presentation depends on how well you've identified your ideal customer.
Explain how your business operates
This is very useful for bookkeepers and other businesses that have a particular way of working with their clients. Take prospects step-by-step through your process, so they know exactly how your operate and what to expect before they even contact you.
This helps demystify the process, which makes people feel more at ease with the practice of hiring you, and also shows you're transparent about process, and that makes you trustworthy.
The fewer questions prospects have about you and your business, the more comfortable they will feel about contact and hiring you.
You can use PowerPoint to explain any of your business's processes that involve the customer, whether it's your returns or refund policy, setup procedures, or technical support.
---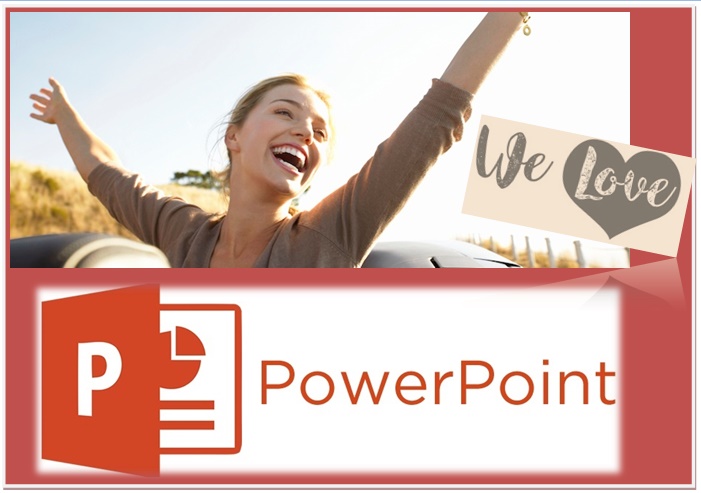 Our PowerPoint training courses will teach you how to create persuasive PowerPoint presentations that will convert visitors. Alternatively, our sales training courses will show you how to identify and target your business's ideal customer. 
---
-- Did you like what you read? Want to receive these posts via email when they are published? Subscribe below.