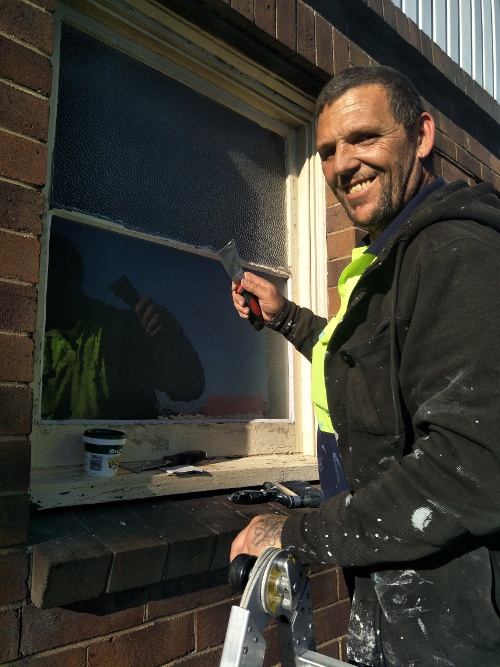 Breaking News & Updates
MANY SMALL BUSINESS owners get distracted thinking about what they could do or want to do and not what they can do now.
Doing what you know, and particularly, what you love doing and are passionate about, will ensure you earn money and get new clients.
Why? How? Because people see it in your body language and hear it in your voice.
Throw in some good computer skills and efficient credit and money management and you'll be set for a great financial year profit.
People Prefer Specialists
I recently worked with a lot of different trades people on an investment property in Newcastle and found it fascinating how many trades people would promise to do a lot of things but then not be able to deliver when needed.
In particular I spoke with a painter who claimed that he was a level 3 painter (and not a level 1 painter) and then gave me reasons for it.
I soon realised that this painter simply wanted to work at a slower pace doing lots of interesting things. He didn't want to work on intricate, complicated paint jobs — however, he was quoting on EVERYTHING in the hope of getting the work.
My strong advice: Specialise early in one or two particular areas of your field. For instance; if you're a painter, concentrate on indoor painting, rather than spreading yourself thin doing outdoor jobs.
Similarly, don't even bother quoting on projects that require lots of different tools and expertise you don't necessarily have. You can branch out later, once your business is more established and you have the time and resources to take on different kinds of jobs.
Just remember, people want experts because they know the job will be be done well — and they're willing to pay good money for that. If you'd prefer to do more basic paint jobs like renovation touch ups and/or refreshing old houses, and you are willing to accept a lower rate, there is also plenty of demand for that.
Build a network of specialist professionals
You, personally, can't be everything to everyone, but you can build up a network of professionals so your business can provide everything to everyone.
Get to know other professionals who carrying out work in ancillary and adjacent areas to your business, and work out a mutually beneficial arrangement to pass work onto each other, where each people can earn a finder's fee.
Learn about setting prices, business planning
The painter recently went through the topics in our EzyStartup Course and realised he could earn a commission or referrals by passing jobs that were outside his area of expertise onto other painting companies. This has enabled him to focus more on the renovations and maintenance work that he prefers to do.
Our EzyStartup Course taught him about pricing services, business planning, and developing a professional network to grow his business. Visit our website for more information or to enrol.
Be a better tradie!
Download our FREE Xero Training Workbook.
WHEN YOU KNOW even just the basics of what Xero cloud accounting can do (or you have someone in your business who does) you'll stand out from others. 
Why? Because you can MANAGE YOUR TIME in Google Calendar (part of Google G Suite) and GENERATE QUOTES AND INVOICES INSTANTLY using Xero accounting — it's much simpler than you think!
You'll earn your money faster, have better cashflow and not be left worrying about all the things you have to do in the future.
See our suite of online Xero accounting courses if you want more details
---
-- Did you like what you read? Want to receive these posts via email when they are published? Subscribe below.