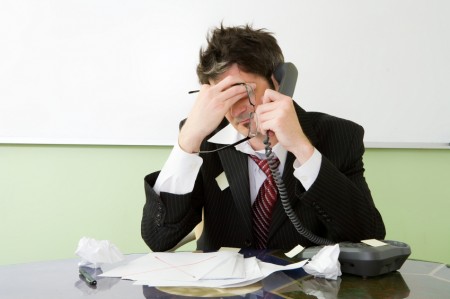 Breaking News & Updates
EMPLOYEES IN GERMANY have the world's shortest work week, according to SME Magazine. Their work week averages just 26 hours due to strict workplace relations laws that promote a healthy work-life balance.
Sweden is also known to have implemented a 6-hour workday, or 30-hour work week, following research which has found that countries with shorter working hours generally have higher disposable incomes, greater productivity, and a stronger economy as a result. How can you do this in Australia?
Be the Boss of Your Work Hours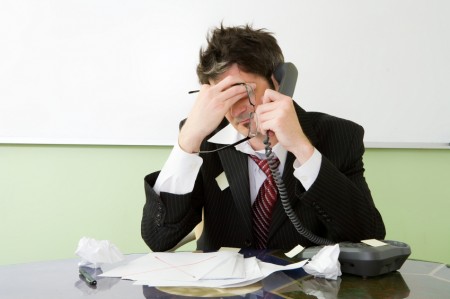 Australia, like America, has some of the longest working hours of all developed nations. Our standard work week is officially 38 hours for full time employees (or 7.6 hours per day) but it's a fairly open secret that if you actually found a job where you only had to work 38 hours each week to collect your pay cheque, then you probably found it at the end of rainbow, right next to a pot of gold and a purple-coloured unicorn.
Australia is also notorious for a workplace culture which promotes unpaid overtime. Research by the Australia Institute revealed that 8 years ago, the average Australian work week looked more like 44 hours, with 6 hours gifted to employers in the form of unpaid overtime each week — and nothing has changed, with the Australia Institute's 2016  survey now showing that full-time workers were on average performing more than five hours a week in unpaid overtime, including staying back late, working through breaks, taking work home and answering email out of hours.
The financial consequences of this are significant. Dr Stanford of the Australia Institute says the average full-time worker loses $10,000 a year in lost income, while the average part-time worker loses $7,500.
Our long working hours, which come despite endless research and statistics that's shown long working hours lead to stress which leads to illness which leads to decreased engagement and productivity — just 13 percent of most employees are engaged at work worldwide — are probably unlikely to change any time soon. While it's true there are some workplaces that have implemented flexible working arrangements for their staff, the vast majority have not. How depressing!
Be more productive and earn more, in less time
We recently wrote a blog post that looked at why there are so many more freelancers and independent contractors in Australia, compared to, say, a decade ago. One of the key attractions of becoming a freelancer is flexible working conditions.  Just take a look at Airtasker; it's fairly good anecdotal evidence showing greater numbers of educated, talented individuals turning to freelancing, contract and 'side hustle' work to make their living and/or supplement their wages from full time jobs.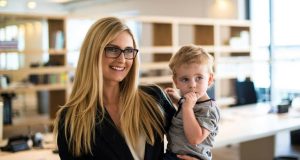 We've also shown why so many mums are starting their own home-based businesses, due largely to inflexible workplaces. Then there's the growing availability of co-working spaces and the NBN making it easier to operate a successful home-based business from regional Australia. All of this is aiding the trend towards freelance and independent contract jobs, of which a third of Australia's workforce is a part of, in favour of permanent, full time jobs.
There are a lot of competing theories as to why shorter working hours leads to greater productivity. The official line, from the perspective of social researchers, anyway, is that when people have greater downtime it allows them to better recharge and recuperate, which reduces the risks of stress and burnout. I generally agree with this, but I also have a theory of my own.
There's no one-size-fits-all when it comes to work habits
I've operated my own businesses for most of my working life and I've found that as my personal circumstances changed, so did the way I worked. Some people are quite well-suited to the 9-5 model (school leavers and graduates, typically) while others find working earlier in the morning or later in the evening suits them better.
The latter group are often mums and dads with kids to juggle, but there are still other people who prefer different working times. I have a team member who prefers to start early in the morning — around 7am — because she finds her productivity begins to dwindle by the mid-afternoon.
I think there are a lot of people, too, who find that they work harder and faster when they have deadlines, and the best freelancers and independent contractors I've observed are the ones who set deadlines for themselves by structuring their days around the clients they have and allocating a certain number of hours to complete particular tasks.
The reward is not just a paid invoice when it's completed, but also a free couple of hours to do something they enjoy — catch up with a friend for coffee, go for a run, etc — before tackling their next project.
Freelancing certainly isn't for everyone. There will always be people who are better suited to the more structured environment of the 9-5 workplace. But for those who don't need a lot of structure, working as an independent contractor is a great way to start your own business. It's low-risk and easy to break into, although you'll find your career will thrive if you treat contracting the same way you would a bricks-and-mortar business, firmly nutting out your services and a trajectory for future growth.
***
Do you feel you have a great business idea but don't quite know how to get it off the ground? Have you ideas for a home-based business, or is now the time for you to start your own business?
Find out more about our

EzyStartUp Business Course.

If you like what you've read, keep in touch by

subscribing to our blog.
---
-- Did you like what you read? Want to receive these posts via email when they are published? Subscribe below.