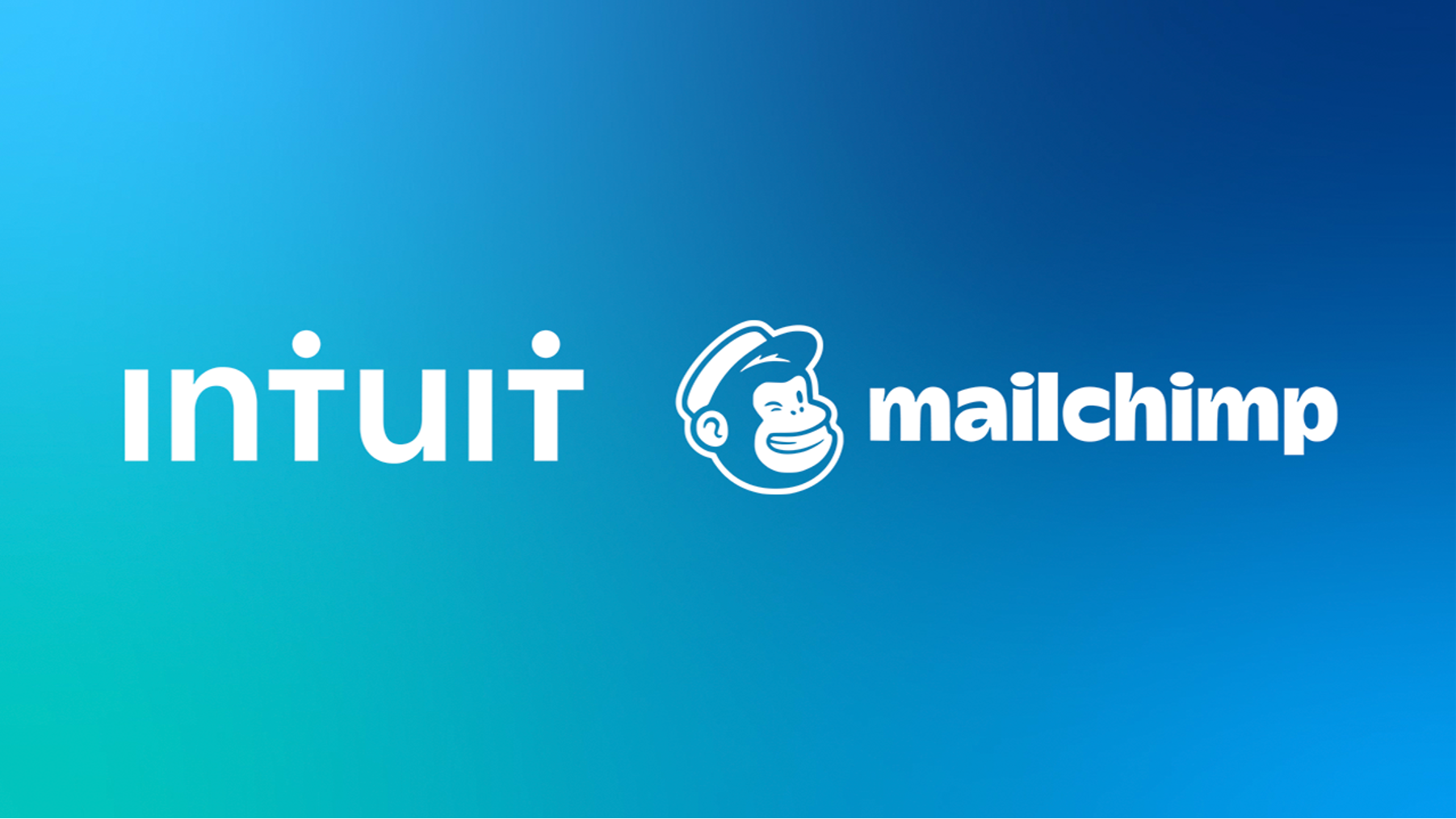 Breaking News & Updates
Hear from EzyLearn graduates for Excel, PowerPoint, MYOB and Xero online training courses and see why more than 20,000 students have enrolled with us: ezylearn.info/testimonials/v…
Intuit (the maker of QuickBooks, an online accounting software for small-businesses) has recently announced a new purchase that could see them breaking into the ERP world of business software. Mailchimp is now owned by Intuit!
Although they're not huge in Australia, Intuit is trying to compete with the likes of Xero, whose add-on software integrations have extended its functionality and made Xero a powerful business administration system for Aussie small businesses.
Mailchimp is a marketing automation platform for small businesses and ecommerce, mainly focused on email marketing campaigns. I wrote a couple years ago about how digital marketing tasks seem to be creeping into the job descriptions for office support and admin staff.
Let's have a look at what Intuit's acquisition of the world's largest marketing automation platform means:
Why did Intuit purchase Mailchimp?
Intuit will pay $12 Billion in cash and stock to purchase Mailchimp!  It's an investment that Intuit claims will accelerate two of their strategic Big Bets, which is Intuit's language for their five main business goals.
The Mailchimp purchase is intended to drive Intuit's goals of:
Being the centre of small business growth
Disrupting the small business mid-market
Both Mailchimp and Intuit emphasise the struggles for over two thirds of small businesses to find new customers, and 25% finding difficulties in retaining customers. 
This acquisition, however, and the integration of Mailchimp and QuickBooks' technology, will create a "robust engine" that allows businesses to leverage their purchases data to gain insights as to whom and how they should market. 
QuickBooks and Mailchimp started a one-way integration in July 2021, where QuickBooks users could import their customer contact information into Mailchimp to use for customer segmentation and marketing. The following months will see a "deeper integration" between the two software, and tailored recommendations for businesses to optimise their marketing.
Is Intuit QuickBooks Integration with MailChimp better than Xero's?
Whilst Xero and Mailchimp integrate, reviews on Xero's app store aren't especially positive – Xero only integrates with Mailchimp if users are on a Xero Premium subscription plan.
It will be interesting to see if Intuit is able to realise its goals following the acquisition of Mailchimp – and if users respond more favourably to QuickBooks' Mailchimp integration rather than Xero's.
Mailchimp staff not so happy
There is some excitement for the integration, with a Forbes article even predicting that the targeted, sales data-driven email marketing will do away with the monthly newsletter (which customers don't really like receiving anyway).
But in the meantime, not everyone is excited about the purchase. According to a Business Insider article, Mailchimp employees feel it was "hypocritical" of the company to sell, since the owners had withheld equity but promised to never sell.
Now, employees aren't too happy that they don't see any of the benefits of the $12 billion sale, with the owners walking away with $5 billion each.
What does Mailchimp offer?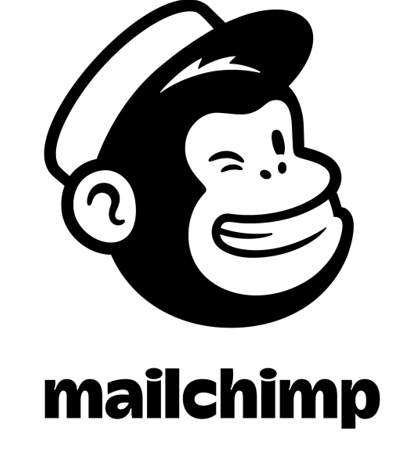 Having an email marketing database is important for businesses, especially when social media followers don't guarantee loyalty or engagement.
Mailchimp promises to automate and intuit (no pun intended) much of the email marketing process, and allows you to sync your customer and financial information from your accounting software (AND WooCommerce or other Shopping Cart software).
Any small business can create an email marketing database in Excel, and then use a software like Mailchimp to help with the rest. It's great when business is a bit quiet to have customers on file that you can contact about promotions or new products/services.
They advertise a lot of features, so let's break them down and see what they all mean:
Website builder and digital marketing tools
A bit like WordPress, Mailchimp offers a website build and design feature for free.  You start with a domain name, and from there use Mailchimp's design tools to customise layout, colour palette,  images, and more.
Mailchimp also has options for your website to include an online store.  You can have a product catalogue on your site for free (although charges apply per transaction), and Mailchimp will automatically generate product listings page and pages for each product, as well as SEO tools to help customers find them on search engines like Google.
Your site can have a popup and signup forms that will add customers details to your marketing list.  Or you can include appointment scheduling features to your site, which includes follow up email and social posting to build relationships.
Creative tools
This is probably what Mailchimp is most known for – the email marketing.  With Mailchimp, you can create and customise templates for emails to send to your customers – or audience – with the AI-powered Creative Assistant.
Mailchimp will generate design ideas based on you brands, and provide templates and help with subject lines, campaigns, and product recommendations. You can create one dynamic email template, and personalise it for different contacts.
Mailchimp's customer journeys also allows you to map response based on a customer's activity. You can measure how they interact with your map – or workflow – and track their engagement.
Email marketing list "audience management"
Once you've gotten the contact info from your customers, Mailchimp offers a range of features to help with sending out promotional and marketing material to your audience.
Mailchimp's audience dashboard is the hub for viewing and acting on your audience data. You can segment your audience based on a range of factors, like those listed below, so you can send specific campaigns or material to them.
If you have a store connected to your site, you can also view data related to a customer's purchases and their likelihood to purchase from you again.  And you can do it all from Mailchimp's mobile app.
Insights and analytics
So you can track audience engagement and activity, but Mailchimp will help with actually implementing this data. Smart recommendations means that you'll get data-backed ideas about your next campaigns, and content optimisers will compare your templates with best practice, giving you recommendations on how to improve.
Wondering which subject line will get the most engagement? Don't just make a guess – Mailchimp includes A/B testing, where you can build testing templates, define metrics of success, and then when the results are in Mailchimp will automatically send out the winning campaign.
To see all the features and which are included on specific subscription plans, you can click here to see Mailchimp's comparison of their services and pricing.
Digital marketing is important for office admins and junior bookkeeping
Digital marketing isn't just for marketing interns anymore! In fact, office admins to bookkeepers to trade apprentices are now performing digital marketing tasks – it can even be listed in the job descriptions.
And now considering Intuit has purchased Mailchimp, and the QuickBooks and Mailchimp integration will deepen, a junior bookkeeper might find themselves needing to not just sync their accounting software data with Mailchimp, but actually use it!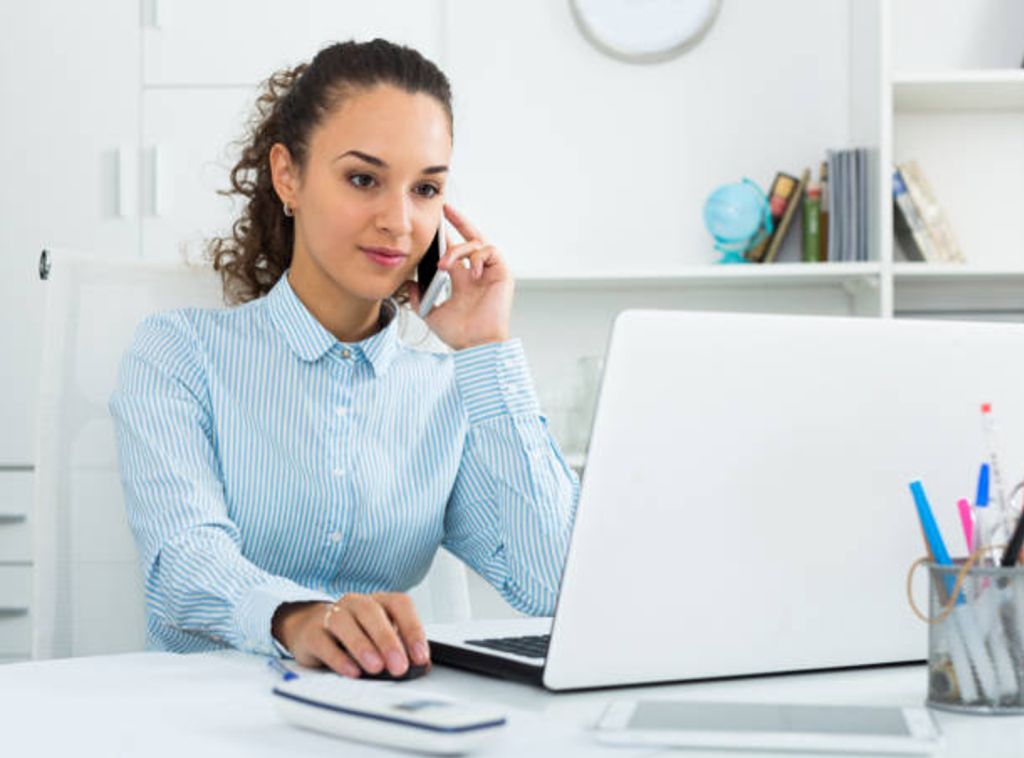 But the digital marketing that is becoming more prominent in bookkeeping and admin roles might not just be using software like Mailchimp.  Social media is a popular and affordable way to promote a business, and you might find your boss wants you to take some pictures of the project you're working on and post them to the company's Instagram.
Digital marketing, office admin, online customer service, and accounting are becoming an office all-rounders job.  From accounting software to data entry skills to customer service skills – there's more than just one task involved in this work.
It's exciting, because it means you can learn valuable skills that are transferrable between industries and careers, but it might mean stepping out of your comfort zone and learning some new things.
Get job-ready with EzyLearn
Need some extra skills for your job? Or maybe you're a jobseeker looking to stand out from the competition? EzyLearn has got you covered with our range of courses:
Check out our Email Marketing Training Course to learn how to use Mailchimp effectively, and while you're at it have a look at all of our Digital Marketing and Social Media courses so you can master the art of digital marketing.
Learn all the popular accounting software with the Bookkeeping Academy Complete Combination Training Course Package, so you can become confident and proficient in using QuickBooks, Xero, MYOB AccountRight and Essentials.
These courses, and the Certificate in Data Entry & Microsoft Office Essentials Training Course Package, can give you all the skills you need to perform any range of tasks in any range of junior bookkeeping or office admin work!
-- Did you like what you read? Want to receive these posts via email when they are published? Subscribe below.