Breaking News & Updates
Payroll Administration training course BUNDLE includes Advanced Payroll Skills in MYOB (AR and Business), Xero and QuickBooks Online. Now discounted! bookkeepercourse.com.au/produ…
The Value of Content Marketing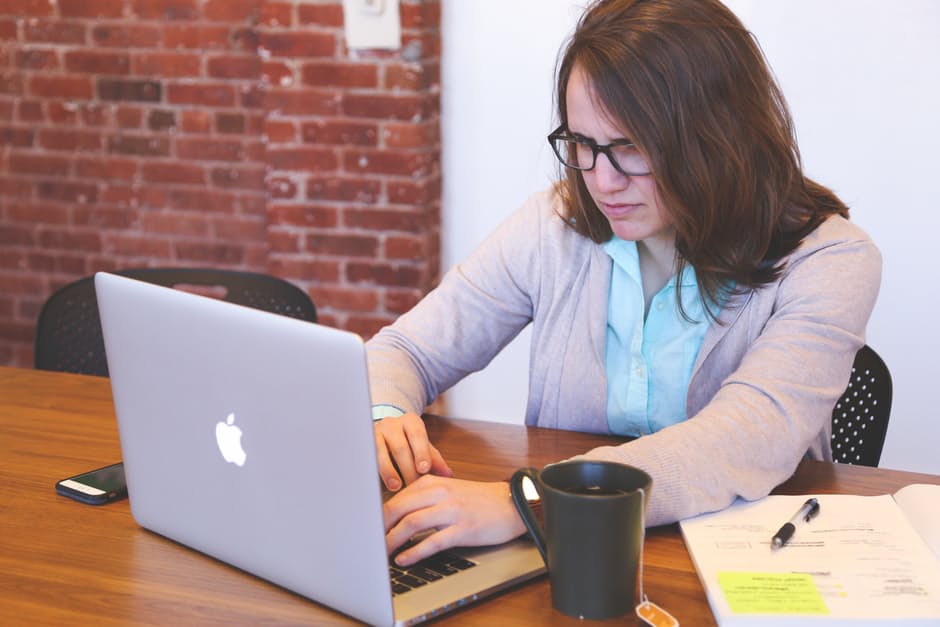 The beginning of a new year, which is typically the quietest as people take a while to adjust to the work and school routine, is when a lot of business owners spend time setting goals for the year ahead.
Just as individuals set their own personal new year's resolutions, many business owners use January to set some new year's resolutions for their business's marketing activities.
Here are the Digital Marketing tasks that staff can do to bring more inquiries and more sales:
Business blogging vs paid Google Ads or Facebook Ads
Email Newsletters
Optimising images and photographs for SEO
Business Blogs vs Paid Advertising
In 2016, there was an unprecedented uptick in the number of Australian businesses using content marketing to help drive their search engine rankings, increase customer engagement, and position themselves as opinion leaders in their industry. If the last 12 months is anything to go by, then, it's fair to say 2017 will continue the content marketing trend.
Yes, I've been talking about content marketing a lot on this blog lately, as it's a marketing strategy EzyLearn has been using, almost exclusively, for many years now, with much success — you are reading this blog post, after all!
EzyLearn and our partners continue to help many businesses establish their brand and build credibility online using content marketing — something we continue to do to great effect for real estate agents, to name but a few. Whether you are an agent, bookkeeper, small business owner, or just have dreams to start working for yourself, why not register your interest in our up and coming content marketing course.
Great Content is Like an Equilateral Triangle – All the Sides are Equal
As popular as content marketing has become in the last few years, many people still don't quite understand that great content marketing requires you to pay equal emphasis on each component. This includes the word content itself in an ebook or enewsletter for instance, but also the layout and design, the SEO etc. It also needs to be free of typos!
I know, in the past, I've probably been guilty of rushing to publish content on our website because I'm so eager to share what we've created with you. But for content marketing to be successful in the long term, it needs to be approached holistically. In other words, the copy is equally as important as the design and the layout; the messages need to be consistent and you need to keep communicating with your customers — it can't be hit and miss.
Just as every side in an equilateral triangle must be created equal, so too do you have to consider all components equally when content marketing.
Outsourcing is Okay
As a small business, you probably have at least one person in your team who is either a) design inclined; or b) a good, strong writer. If you're really lucky, you may have both, but it's not uncommon for a business to need to outsource part of this work to a professional, usually on a contract or freelance basis.
Take stock of the talent you have in-house already. If you have a competent designer, utilise them and outsource the writing to a professional. It's unwise to try and do everything yourself. Producing high quality content is a time-consuming process, made even more so if there's a particular aspect of it — the writing, say — that you're not proficient at.
I would say that most business owners do most of what I would loosely term 'designing', themselves, which in the case of blogging is choosing an image that accurately reflects the message you're trying to communicate in the main copy.
Think Outside the Stock Box When it Comes to Photos for Your Blogs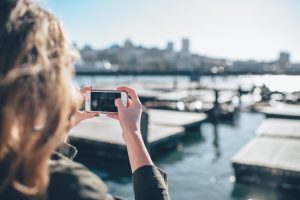 There is a certain art to selecting images for your blog. You want to avoid using ones that every other blogger is using, which means ditching your regular Google Images haunt and using a stock library instead. But this is where you need to do your research.
Many free stock libraries serve up the same images that you find in Google Images, which brings you back to square one. They're also incredibly boring. At this point, next logical option probably seems like paying for a membership to a stock library.
Again, research is required here. Not all stock libraries, even paid ones, are created equally. Well known libraries — iStock Photo, for example — are expensive, while the other, lesser known ones are still boring. So what's a content marketer to do? Get creative.
Take Your Own Digital Marketing Images With Your Smartphone
Remember, content marketing is about creating original, high quality content that's relevant both to your customers and to your business. With this in mind, rather than paying for expensive stock photography and images, why don't you take your own? There's nothing more original and relevant to you and your customers than your own photography.
Publishing original content on your blog and website, whether it's in the form of images, copy or videos (or all of the above), the harder it will work at driving your search engine rankings, while, at the same time, the personalised approach will have a longer lasting impression on your readers and customers.
Prioritise Content Marketing in 2017
Bookkeepers especially — take note!

If you're a bookkeeper looking to start your own bookkeeping business and find yourself clients, or grow you list of clients, and content marketing isn't already on your agenda for 2017 —  it should be.
In terms of having the experience and know-how to content market to people we know what our students need to be successful to this end, after all, most EzyLearn students use our services for MYOB Training Courses, Excel Training Courses, Xero Courses and Small Business Management Training because they're looking for bookkeeping work or want to start a bookkeeping business. Very early in the piece we started finding out why our students did our courses because it enables us to develop targeted products (and write content about) what they need.
Join our Bookkeeping Directory TODAY
We've launched a new bookkeeping directory which is aimed at helping people (our students primarily) find bookkeeping work or start a bookkeeping business, but it's also a great way for small businesses to find bookkeepers who are close to them. We're also taking registrations for our content marketing online course.
To find out more about how you can be more than just a bookkeeper, and start a bookkeeping business, including promoting your bookkeeping services to a much wider circle of people and engaging in content marketing, read more about listing yourself on National Bookkeeping.
If you're interested in content marketing, either for your business or because you'd like to become an independent contractor offering content marketing services to other business, you can learn more by subscribing to our blog.
-- Did you like what you read? Want to receive these posts via email when they are published? Subscribe below.