Knowing How to Make Your Blogs Puhretty, Like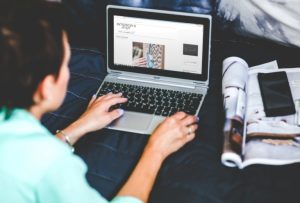 So you want to digitise your business? Until I'm blue in the face, I keep telling anyone in business that content marketing is one of the most important online Digital marketing activities for businesses in operation today — particularly those with a website. Successful content marketing is about creating original, high quality content that's relevant to your "potential" customers. It also needs to be high quality in every way (relevancy is integral to quality) and this involves every aspect of the content you're creating — copy, layout and design. This ain't always easy!
I've mentioned this elsewhere on this blog before, but I stand by my geeky analogy that great content is like an equilateral triangle, in that all parts must be equal. Copy, layout and design are the three sides of your content, and if you prioritise one aspect over one of the others, your content will be unbalanced, just as your triangle would be.
Blogging: The Staple of Content Marketing
How best to content market to your audience? Well, I'd go so far as to say that you can't have effective content marketing without maintaining a blog. Setting up a blog is actually pretty easy, especially if you use a content management system like WordPress for your website and blog. With WordPress the the layout is pretty much taken care of for you — just choose a theme and away you go.
Many businesses outsource copywriting to a contractor or freelancer, which in our view, is a wise move. Unless you're a clear writer who can articulate your point accurately and economically (a good writer will know that I'm talking about word count), then you should outsource it. You also have to rather enjoy doing it and be fast at it — otherwise, despite your best intentions, little will ever get published.
A Word on Google Images
So, to design. In the case of blogging, you usually select an image to illustrate your blog posts, which brings us to the subject of this blog post: understanding image rights. Unless you intend to use your own photos and images that you've taken or created yourself (hands down, one of the best ways to drive search engine rankings and increase reader engagement, just sayin') and therefore own the copyright to, then you need to understand image rights first.
As a general rule, never ever use Google Images to find an image for your blog. That's not to say that Google Images isn't a great starting off point if you're creatively spent and in need of some inspiration. I frequently punch a few keywords or phrases into Google Images to see if the results turn up, and then go back to my image library, which categorises images in a more literal sense than Google Images does.
******** SPECIAL LAUNCH OFFER ********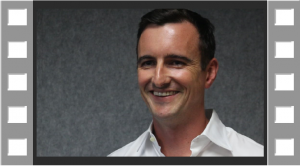 UPDATE: WordPress Courses, Content Marketing Course, Social Media Marketing, Facebook Pages, Updating the Facebook Timeline, Facebook Advertising, Facebook Pixel and Remarketing, Google Analytics and our Digital Business Course are now ALL included in our Digital & Social Media Marketing Course! That's 6 courses for a VERY LOW price. Check it out and see the prices on our Enrolment Page so you can get a solid start to your digital marketing in 2017.
We showcase what we did at EzyLearn in 2008 and what we did for Derek Farmer (Cammeray Real Estate Agent) in 2015 to get onto page 1 of Google and in front of his entire database every day on Facebook
******** OFFER PRICE IS FOR A LIMITED TIME ONLY ********
This has a lot to do with indexing and keyword usage; put simply, think of Google Images as your own personal brainstorming team. Traditionally, brainstorming has always worked best when there was more one person, but if you're on your lonesome, then this is where Google Images comes in handy.
You punch in a few key phrases or concepts and you can see how other people have illustrated their websites and blogs, based on those same phrases.
What makes the images from Google Images dicey is that, as a search engine, it's not beholden to the laws of copyright usage and image licensing; it's up to you to do your due diligence and find out what the terms of the image's license are.
Image (Copy)Rights
Generally speaking, to use an image that you haven't created, you must track down the creator and ask for permission to use it. Obviously, this would be a lengthy and arduous process if you had to do this for every image you found on the internet, so, thankfully, there are plenty of ways to find images where the copyright holder has already released the image with a license that allows specific uses.
Using an image in a way that isn't allowed under the terms of its license is still considered copyright infringement, so make sure you're certain you understand each image's license before you use it on your blog or website.
Most online image libraries offer images with license terms that deal with:
Type of use:

Commercial or non-commercial use, with the first being any use of an image to sell or promote a product, service, or idea.

Attribution:

Credit may need to be given to the original creator of the image and required format (e.g. a link) specified.

Modification:

The image may have to be used unchanged, or you may allowed to modify it and create new images or materials from it.

Number of uses:

Some licenses may restrict the number of times an image can be used.
What license is offered depends entirely on the copyright holder or the creator. Some image libraries require the copyright holder to sign over certain rights of use to their images, while others don't, which means you need to be vigilant by checking the terms of use for each image you use.
Of course, one way to avoid having to deal with image rights is to take your own pictures. As I said earlier, this not only gives your content its own personalised stamp of authenticity, but it also helps drive search engine rankings and reader engagement. This is very important in content marketing.
If you're not able to take your own pictures, for whatever reason, then using an online image library is the best way to ensure that your content is not only looking great and will engage your customers, but that you're also not contravening any copyright or licensing terms.
To learn more about content marketing, subscribe to our blog or register your interest in our forthcoming content marketing training course.  If you're a bookkeeper looking to start out on your own, or start a small business, find out more about our bookkeepers' directory, where we do the content marketing for you to help you find work.