When Should I Use PowerPoint Audio?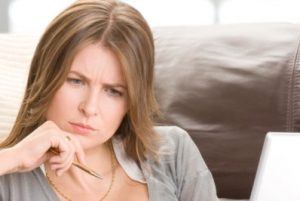 BEING THAT MOST PowerPoint presentations are created as a visual aid to accompany a speech — although there is just so much more you can do with PowerPoint — you may find yourself wondering when it's ever appropriate to use audio in your PowerPoint presentation, and if it is appropriate, what kind of audio?  
First off, there are two kinds of audio you can use in a PowerPoint presentation: pre-recorded audio and audio you record yourself. You'll learn how to record and insert your own audio files into PowerPoint in our PowerPoint Training Course.
When you might use pre-recorded audio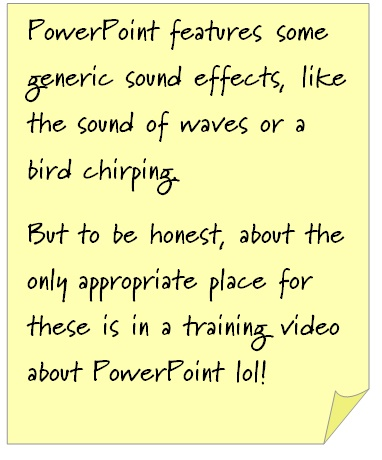 If you've ever fiddled around with PowerPoint, you'd notice there are a few audio sounds you can use insert into your slides. They're mostly generic sound effects, like the sound of waves or a bird chirping. To be honest with you, none of these are ever appropriate in a PowerPoint presentation, except in some really obscure instances. Or less obscure ones, like a training course teaching you how to insert pre-recorded audio into PowerPoint!
You can also add pre-recorded audio that you have on your computer, like a song from your music library. Again, there are few instances when this is necessary, but it's another option nonetheless.
Adding audio you record yourself
And here is where the answer to using audio in PowerPoint really lies. You can record your own audio, using QuickTime if you're an Apple user, or Sounds Recorder if you're using an older version of Windows; otherwise you can also record it on your mobile or digital recorder and import it onto your computer.
You would use this audio if you were going to upload your presentation to your website for a webinar, or for people to watch online afterwards. EzyLearn uses it in some of of online training courses. You could use audio in your induction training courses, too.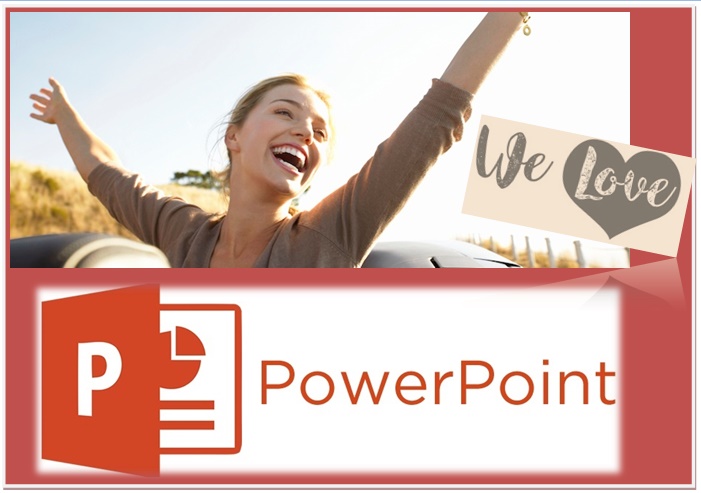 Brush up on your PowerPoint skills, or learn how you can use PowerPoint to create your own online induction training courses with our PowerPoint training courses.
---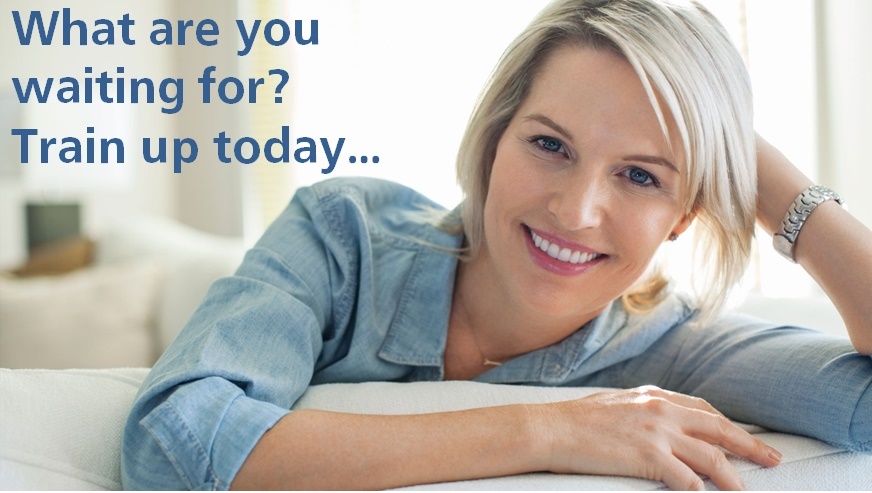 At EzyLearn we offer an abundance of online training courses to help you up-skill and find employment.
Choose from our wide range of: