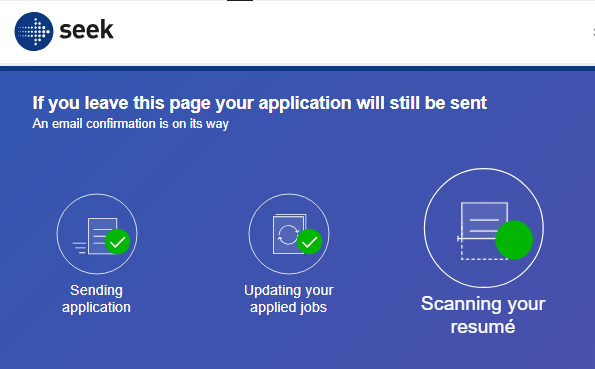 Breaking News & Updates
I was speaking with someone who just landed a part-time job, in-fact a contract position, even though the job was advertised as a full-time job.
The job seeker was telling me about the advanced new features of Australia's leading job board, including:
New Profiles (just like your LinkedIn Profile)
Resume Scanning
Job Recommendations
"You may be a strong candidate"
"Your application is unlikely to proceed further"
Business owner wanted short test projects
The contract position was with a small firm who needed to get their systems sorted out and it confirmed something I've believed about small business owners for a long time – they're run by quick-thinking entrepreneurs who do what ever they can to get the job done.
Small business are the ones who benefit most from the automation offered by a leading job board like Seek. They can help manage the hiring process when you may get dozens or even hundreds of applicants! But some of them would do well to get some HR Advice!
The hiring process for accounting jobs is exhaustive!
Some of the steps are: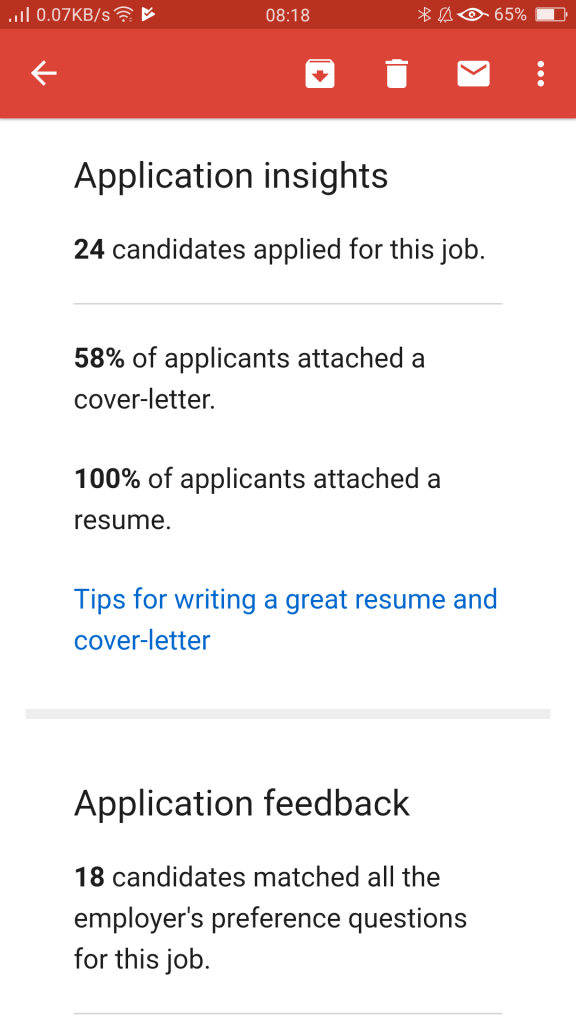 Write an Accounting job description
Choose a salary (more and more job advertisers are asking the question "how much do YOU expect to earn)
List the "must have" skills and software knowledge (cloud accounting software skills are a must for accounting jobs)
Advertising on a job board to get wide exposure to the best possible candidates
Receive job applications (with cover letters)
Filter the job applicants to choose the top contenders
Let unsuccessful applicants know (this is a great feature of Seek because HR staff don't need to manually send these messages)
Speak to the good, filtered applicants
Interview applicants
Choose the best applicant
Starting in your new accounts job
This is the interesting part. If there is a genuine position available then you simply get hired according to the features in the advertised job. You begin your job and you're normally on probation for 3 months but the normal HR and employment conditions begin.
If the company hiring you is small or inexperienced you may be asked to perform small jobs or work as a contractor, which is actually fantastic because these roles give workers, parents in particular, the flexibility to choose their own hours and even do some work from home. Problems arise however about payment rates, the "scope" of the work you do and when you get paid (payment terms) and this is where you should then have a Professional Services Agreement in place.
Are you an employee or a contractor
This is the challenge facing many job seekers applying for jobs in micro or small businesses but it is also the challenge which offers the best opportunities to choose your own working hours, work from home and even choose your own rate – welcome to the world of starting your own business!
If you want to go down this path, being a contractor gives you power that you may not even be aware of, but as they say in the Spiderman movies, "with great power comes great responsibility".
Want to start your own business? Enrol into the EzyStartUp Course and get some discounts along the way.
-- Did you like what you read? Want to receive these posts via email when they are published? Subscribe below.