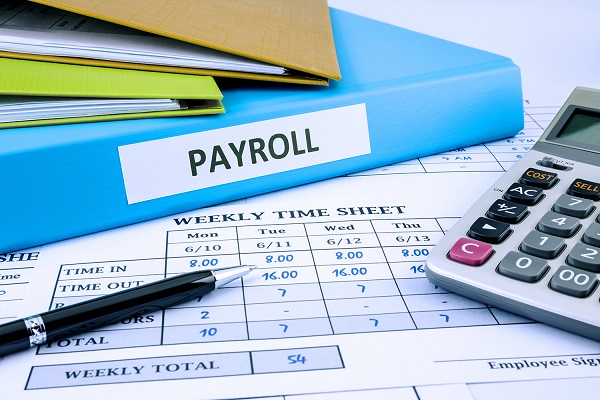 Breaking News & Updates
This is a fantastic new offer that is available for a limited time AND available on ALL our Payroll Training Courses in Xero, MYOB AccountRight, MYOB Essentials and QuickBooks Online. 
Confidence performing Payroll tasks can kick-start your accounts career and make you more valuable to your current employer. If you are a job seeker it's even more important to have payroll administration knowledge.
The Payroll industry has been a buzz in the last couple years with the changes relating to Superannuation with particular interest in STP (Single Touch Payroll). It has been so important that all major accounting software vendors have created a standalone software program to help small businesses with 1-4 employees and I've written about them at this blog.
MYOB Essentials, which is MYOB's online accounting software is completely different to MYOB AccountRight and has been their attempt to claw back customers from the online-only Xero Accounting.
Learn each of the Xero, MYOB and QuickBooks Online Payroll Administration Training Courses for $99

Earlier in 2019 we launched a brand new website to make our courses available individually as well as in combinations (such as our COMPLETE training packages in Xero, MYOB, Excel etc) and it's based on a standard e-commerce cart system. 
If you need or want to learn Payroll Administration using any of the leading Australian accounting systems you can enrol now for only $99. 
See the Payroll Administration Training Courses available for $99
These courses
take about 8 hours each,
contain video tutorials,
include a downloadable PDF training workbook with step-by-step exercises,
online support from our team, and 
an Advanced Certificate in Payroll Administration
MYOB Essentials Competing with Xero on Price
MYOB Essentials is much cheaper than Xero Accounting and even though it doesn't have the full range of features as Xero, MYOB have been able to incorporate their STP features into Essentials and make it available for a lower price.
MYOB Essentials is much more attractive for smaller companies which have 1-4 employees (which is a LOT of them) but still want the ability to quote, invoice and take care of daily transactions and credit management.
See our MYOB Essentials Training Courses
Get the STP Guide from MYOB (it goes through their 3 STP compliance options): DOWNLOAD – MYOB STP, Essentials and AccountRight STP Compliance options – JULY 2019
Beginners to Advanced Payroll Training Course Case Studies
case


Although accounting software companies tout how good their software is they all need to perform the same tasks and we've created some training course case studies based on a hairdressing salon and chicken shop. There are many other business types which we could use but these represented some great examples. 
Our Payroll Beginners Course contents are based on the hair dressing salon, while our chicken shop training course goes through some of the advanced payroll tasks which accounts staff do less often. 
Learn more about our real world case studies for Payroll Administration Training Courses.
-- Did you like what you read? Want to receive these posts via email when they are published? Subscribe below.