Breaking News & Updates
The major goal for most of our students is to earn more money. Whether the money comes about because they get a job, become more valuable or get more clients doesn't matter – they want more money. 
There's one sure fire way to earn money when you enrol into an Ezylearn course and that is by passing it on to people you know who need it.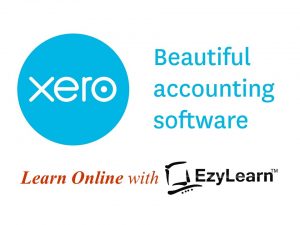 EzyLearn has be operating for over 2 decades and we provide training for lots of different partner but the EzyLearn Affiliate Partnership Program means you can help people learn Xero by being our Xero Training Affiliate.
You can focus on helping the people you know learn how to use Xero and earn some money by doing so – without actually doing any training!
Earn 25% from each enrolment
I was speaking with a BAS Agent recently and they were telling me about a website they had built so they can get more training work.
Problem for them was that they don't have the expertise to create training workbooks, videos, video hosting, creating and updating a website, enrolment procedures and systems and support. 
The easiest thing they could do is have affiliate links from their website to our website and the technology takes care of everything else!
There are lots of other benefits of being an affiliate so read on to learn more and come and join us. 
FREE Affiliate System for EVERY EzyLearn Student since 2013
I've been writing about affiliate marketing for a long time and we have affiliate programs that you can pay to join (comes with higher commissions and enables you to work closer with us on promotions) but the standard EzyLearn Affiliate program is available to every EzyLearn student for free. 
Affiliate marketing is used by thousands of companies around the world and it's something that you can do if you have a Facebook profile, particularly if you are a member of any groups or forums. 

The affiliate commission we offer are designed to make it an attractive proposition on it's own and a good potential source of alternative income. 
Learn more about EzyLearn's Training Affiliate Programs
If you've received this message via email or are a student, just send a reply message or an email to student support and they'll show you how to get started quickly.
-- Did you like what you read? Want to receive these posts via email when they are published? Subscribe below.