Breaking News & Updates
You could use a wages book
I RECENTLY SPOKE WITH the owner of a hairdressing salon who's been in business for over 18 years (at various different businesses). This woman has ALWAYS used a manual wages timesheet system.
Our team are exploring typical rosters and problems which occur in the payroll processing, and as such, we're also exploring all the different ways that wages are managed.
The manual wage processing that this hairdressing salon owner uses is very similar to this timesheet tracking system from the late 1890's and she seems to be quite efficient at it.
When I explore the process she uses I can see why business owners would prefer not to spend the money, but if things got busy or tricky and staff numbers are high and hours varied, then a computerised system is definitely more "systemised".
Computerised Time Sheet Software
I wrote recently about popular time-tracking apps for Xero (also QuickBooks Online) and how they help you manage the time that you spend on various work projects as a professional service provider (like website design, marketing and even bookkeeping) and in the next couple weeks we're going to explore time sheet management software like Tsheets and Deputy.
Not only are they good for scheduling your staff but they can help you keep track of when they sign on and sign off for work.
I was recently talking with someone who uses Deputy as an employee and they described the experience like signing in on a bundy clock!

The particular person I spoke to didn't enjoy the regimen of doing it but it makes perfect sense from the business owners perspective so they have a very tight record of time worked.
Announcement: MYOB Payroll Course recently beefed up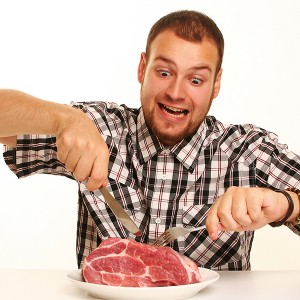 If you're an existing EzyLearn student who is interested in learning more about the more advanced, more complex areas of Payroll you'll be pleased to learn that we've created and implemented the Advanced Payroll Course (Level 2) into the MYOB AccountRight Payroll Course package.
Here are the topics included:
Set Up Timesheet Preferences
Edit an Existing Super Payroll Category
Create a New Super Payroll Category
Add a New Payroll Category
Edit Employment Classifications to Suit the Business
Create Casual & permanent Employee in MYOB
Enter Timesheets in MYOB
Process a Pay Run
Import Timesheets
Process Payroll with Personal Leave included
Create a New Deduction Payroll Category
View Employee Leave Accrued
Process Pay including Annual Leave
Run a Payroll Entitlements Report
Run a Payroll Journal Report
Produce a Balance Sheet
Record your Bank Details
Record Employee Bank Details
Process a Pay Run
Create an Electronic Payment File
Process Final Pay
Stay tuned for updates and additions of advanced MYOB, Xero and Quickbooks training content in the coming announcements.
See the Payroll Training Course Information.
Employer Recognised & Trusted Course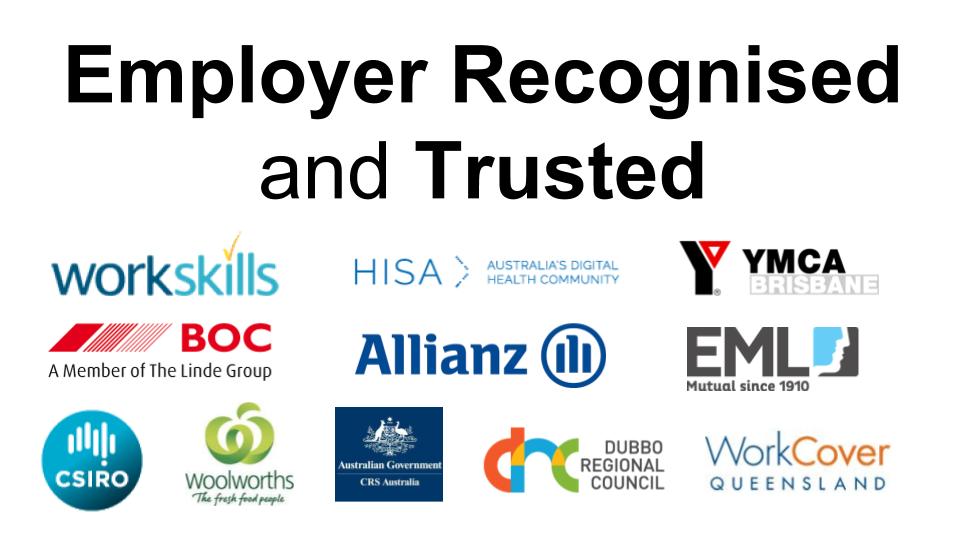 I was going through some enrolments from recent and past students with our marketing team and realised we've helped thousands of students from hundreds of different companies large and small, government, not-for-profit and industry organisations which help students retrain and up-skill if they are injured at work.
That's not to mention the thousands of students who do one of our courses to help them in their career advancement or to find a job.
***
Take a look as some of the employers who recognise and trust EzyLearn as their first choice for bookkeeping and office admin courses.
-- Did you like what you read? Want to receive these posts via email when they are published? Subscribe below.