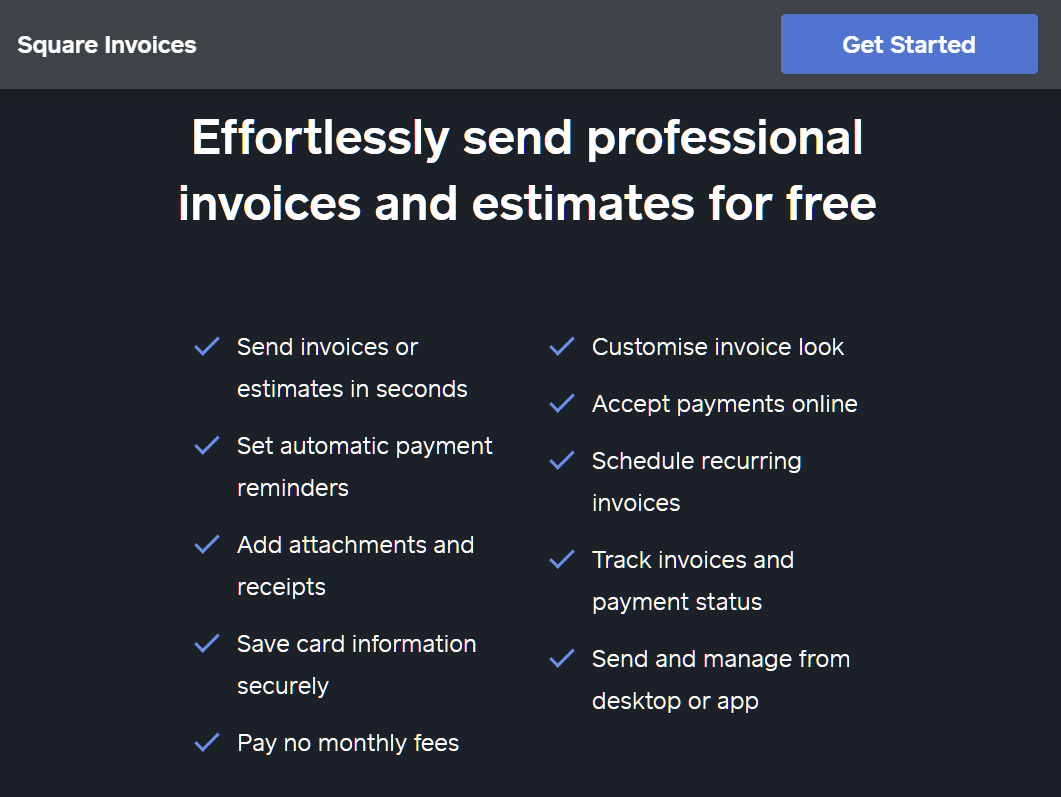 Breaking News & Updates
I've written many times in the past about free accounting software but I just discovered a company that has a great Point Of Sale system and is now offering a free invoicing and payment system.
When I compare them to Tesla, I mean they are tech savvy, have a pedigree in digital platforms and provide their services direct to the public – no middle person.
The company I am talking about is Square, the payment gateway that competes with Stripe and PayPal and their service is called Square Invoices. With Westpac Invoices, Wiise (more for the high end) and all the Free accounting software that is available it looks like the really big boys and girls are entering the market. That usually means acquisitions, failures and some brands disappearing.
Square is popping up everywhere
If you have never heard of Square I'm not surprised, they're like PayPal but they have a POS solution that includes a simple and cheap contactless credit card reader that you can plug into your mobile phone to accept credit card payments. They're probably better known for their great looking little POS stand with touchscreen that can be configured to sell all sorts of products.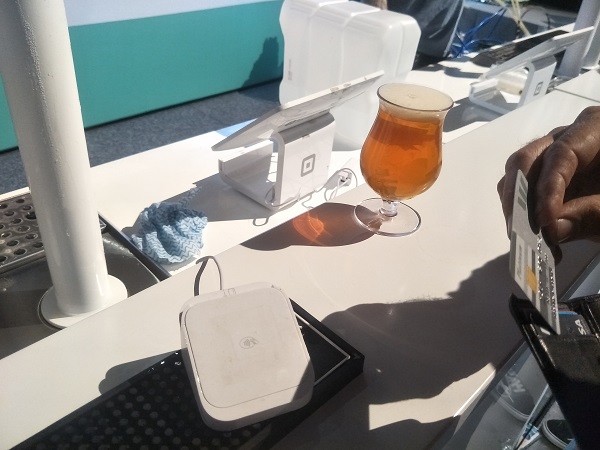 The fascinating thing I've noticed is that Square POS terminals are used in several canteens at lots of different soccer fields where volunteers serve parents and kids food and drinks. The solution is good, reliable and cheap and they do everything the club requires.
Seeing these local regional clubs adopting new accounting technology is exciting because I can't imagine them having Albert from CommBank or other device which costs $90 per month. The image above was taken at GABS (Great Australian Beer Festival) in Sydney where EVERY craft brewery and food stand used a Square POS terminal to receive payments – did you know they even rent these systems out for festivals and events? Smart.
Should you learn Square Invoices to get an accounts job?
The big question for accounting job seekers is whether this technology is worth learning if you want to find work or whether you are better of sticking to data entry and accounts receivable training on Xero, QuickBooks and MYOB.
What I've found with great technology like this is that business owners looking for good and inexpensive solutions will often find the right solution with just a little bit of searching online. It's why we deliberately put a LOT of information online about our training courses, including how they are delivered and support and why to choose EzyLearn. It means that our students know exactly what they're going to get and how much they will pay for it.
Many of our students are mums returning to the workforce or recently graduated accounting students who need to learn Office Admin skills using Microsoft Office or accounting software for junior accounts rolls. The tasks for these accounting job descriptions are listed here and many of these are based on data entry and record keeping you could easily learn these skills for under $100!
Comparing online accounting courses
Some new training providers show very little about the content that's included in their courses and ask you to fill in a form and have someone call you. The reason for this in many circumstances is simply to persuade you over the phone that it's worth paying for an expensive online course. If you are ever not sure and want us to do the comparison for you, we'd be happy to do the course comparison for you.
Get FREE MYOB, Excel and Xero Accounts Receivable Training resources and then make an informed decision.
We've got some big announcements coming up for job seekers, those who are currently employed and business owners regarding some new, innovating and inexpensive ways of getting office support.
-- Did you like what you read? Want to receive these posts via email when they are published? Subscribe below.